Animation School Alumni Help Captain Marvel Become Marvel's New Heroine
There's a new captain in the Marvel Universe and you best believe she means business.
Before Avengers: Endgame graces the movie screens, Marvel Studios and Disney will roll out the red carpet for their new heroine, Captain Marvel, who very well may be the key to stopping Thanos and reversing the "snap."
The movie is already getting glowing early reviews and generating a huge amount of buzz in the box office. Yet, the movie's epic space battle scenes, car chases, and nostalgic 90's sequences would not be possible without a team of animation school alumni working as animators, compositors, modelers, and visual effects artists to complete this film.
Helping the Captain Out
Academy of Art University couldn't be prouder of its Animation and VFX graduates who contributed to this 2019 blockbuster.
These animators currently enjoy animation careers at some of the most distinguished and notable visual effects studios in the world such as Digital Domain, Framestore, Legacy Effects, Luma Pictures, and Trixter. Let's give a round of applause for the Academy alumni who contributed to Captain Marvel, including:
Jan Philip Cramer – Animator, BFA Character Animation 2004
Phoenix Lee – Effects Technical Director, MFA Animation & VFX 2013
Won-il Song – 3D Artists/Digital, MFA Animation & VFX 2011
Joe Censoplano – Lead Compositing Look Development Artist, BFA Visual Effects/Composting 2005
Meagan Green – Compositor, MFA Animation & VFX 2015
Kyoungsoo Min – Model/Texture Artist, MFA 3D Modeling 2014
Marco Curado – Lighting Artist, BFA Character Animation 2005
Priya Short – Compositor, Animation & VFX 2013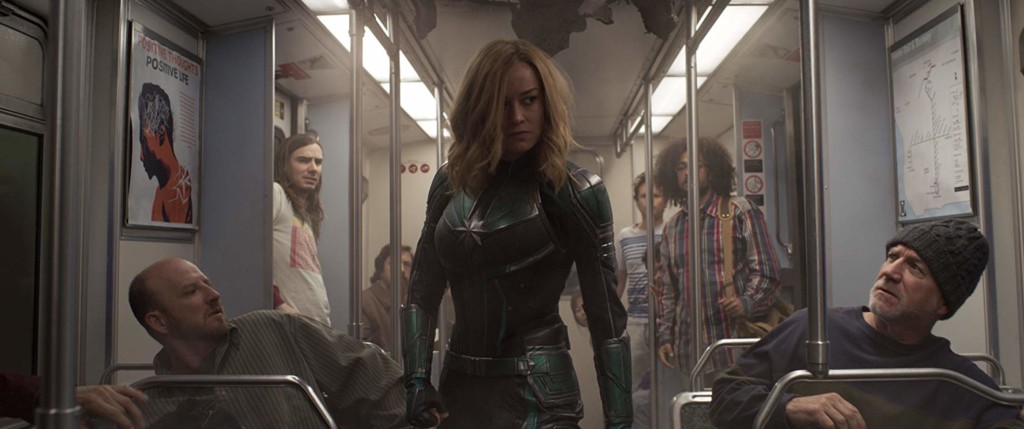 Not Your Ordinary Girl
Starring Academy Award winner Brie Larson, Captain Marvel is set in the 1990s and tells the origin story of how Carol Danvers, a former US Air Force pilot, joins Starforce, an elite Kree military team, before returning to Earth to learn about her past and to save the Earth from an invasion from another alien race, the Skrulls.
Also, starring Gemma Chan, Jude Law, and Samuel L. Jackson, this film is already poised to be a major box office draw with ticket sales out-pacing Wonder Woman and Aquaman and just slightly behind that of last year's hit movie, Black Panther.

Academy of Art University congratulates the cast and crew of Captain Marvel (2019) on its impending successful debut as the 21st movie in the Marvel Cinematic Universe.
Also, for all cat-lovers, check out Goose the cat in this film!