Working with Ryan Coogler: From Studio X to Black Panther
Director Ryan Coogler has been receiving a lot of attention from film-goers and critics alike for his work on box office smash Black Panther.
However, before the wild success of Black Panther, Coogler wrote and directed Fruitvale Station. Its an independent film based on the true story of Oscar Grant's death at the hands of police officers at Oakland's public transit station.
Movies About Society
Academy of Art University School of Visual Development (VIS) alumna Priya Short and School of Animation & Visual Effects (ANM) alumnus Vishishth Kumar, who worked with Coogler first on Fruitvale Station, then later on Black Panther through their respective production studios, came forth and reflected on their experiences working with the rising star director.
Short came to the Academy in 2009 to pursue an M.F.A. in visual development. She joined Studio 400A (now known as Studio X), the student-run production studio headed by ANM Collaboration Lead Catherine Tate. During this time, Coogler contracted Studio 400A for visual effects production for Fruitvale Station.
"I was a compositing lead on Fruitvale Station, so I got to work with Ryan quite closely at the end. He would do dailies with us at 400A," Short said. "He was really friendly and easy to talk to and had a lot of good ideas. I felt like it was such an important movie that we were working on with subtle and invisible effects, but we were helping to contribute to a story that really impacted the community."
After finishing at the Academy, Short moved to Germany, where she currently resides, and works for different production studios as a freelancer. She has worked on a variety of Marvel films, the most recent being Black Panther.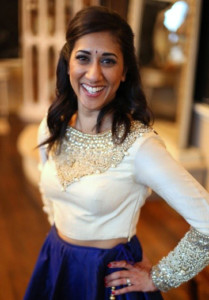 Working on Black Panther
Kumar is an ANM alumnus compositor turned producer. In his time at the Academy, he took the Studio 400A course at least six times. He has moved around quite a bit since graduating in 2011, but is such a strong proponent of Studio X.  He even drops by to see Tate, his former mentor, anytime he is in the city. It was during one of these post-graduation courtesy calls that he got tapped to work on Fruitvale Station.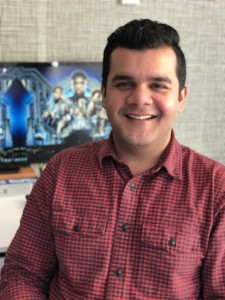 "I go and meet Catherine when I'm back and quite frankly she's a big part of everything. Catherine asked me to help out [on Fruitvale Station] last minute," Kumar said. "I had to figure out 30 shots in two or three days in the train sequence of Fruitvale Station. It was a fun experience. Meeting Ryan in person, you could tell he's very down to earth, and very artistic and understands film."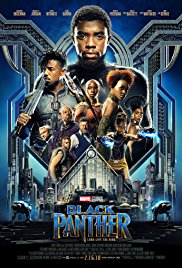 Continuous Growth
Kumar is currently working with Scanline VFX in Vancouver, which worked on over 500 shots for the Black Panther film. "Story in general plays a bigger role in Ryan's movies. He doesn't want people who haven't seen any Marvel films to not understand Black Panther. He pays a lot of attention to costume design to the photography to the direction of everything," said Kumar. "I really appreciate the growth and attention he had received after Fruitvale Station and Creed and going into Black Panther. He's very focused in presenting the story in a very artistic way and interested in educating about the black community.'"
Short, who worked on both the opening sequence and part of the post-credits, acknowledged Coogler for his talent.
"I think it's fantastic. I'm really proud of Ryan and I'm so proud of his achievement. He's come so far," she said. "Representation is so important. Seeing positive role models that look like you on television is so important to have. It feels like he's put so much heart, time and thought into this program."
The Academy has had numerous alumni graduate and go on to work on different Marvel films. Read Jan Philip Cramer's story.