Important Art School Tips on How to Protect Your Work Online
Posting art on the internet can lead to countless amazing opportunities. It can earn you fans, job opportunities, but sometimes, even art thieves.
Originally published January 17, 2019
Far too many artists know the sting of having their work stolen online. After all, your art degree or art school background shouldn't be making someone else profit! While there is no way to prevent art theft full-stop, there are some steps you can take to protect your work online.
Watermark Your Art
Adding a watermark to your image comes with its pros and cons. To make it hard to steal the image, your watermark should cover a significant portion of the artwork. However, this can look obnoxious and distracting.
A transparent, easy-to-read, and professional watermark can help with the annoyance factor. Some artists also work their signatures into parts of their art that are hard to edit out.
Tag Your Work
Always include meta tags that mention your name or brand on images. Like blog or social media tags, meta tags help search engines find relevant posts. Adding your name in meta tags can help you mitigate the damage from social media shares where people don't give credit.
If you're editing images in Photoshop, simply click FILE>File Info to add meta tags. Your art school teachers can also show you shortcuts and other ways to add your tags and copyright information.
Disable Right Click
Many people steal artwork by right-clicking to save the image. You can set up JavaScript to stop the right click, but unfortunately that's pretty easy to work around. Some people use programs or other tools to stop the script, while others just take screen shots.
Even so, stopping right click can discourage those who don't want to bother with complications. That's why artists flock to social media platforms that automatically disable right click, like Instagram. Though screenshots still happen, they're also low-resolution, making it harder for thieves to profit off of you.
Add Disclosures and Friendly Reminders
A lot of people don't understand the importance of giving credit and not stealing ideas. Add reminders on your social media or website about intellectual property and how getting credit helps you as an artist. You can be firm without sounding aggressive or rude!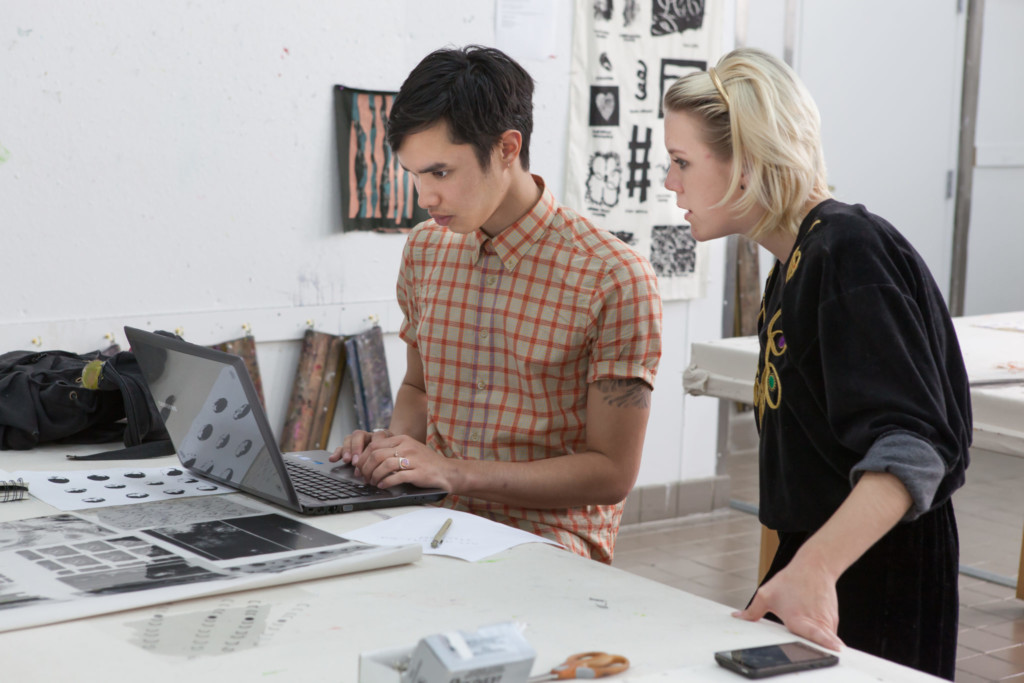 Send Out Infringement Warnings
If someone has stolen your work, start with a request that they stop. Give people the benefit of the doubt when possible, and always stay professional. No matter how rude or apathetic people are, screenshots can haunt you and make you look bad.
Report Copyright Violations
You can report any stolen artwork to the websites where they're being shared. Social media sites like Facebook and Instagram will delete images that infringe on your copyright. Same principle goes for sites that help artists sell their work, like Etsy. If someone is reprinting your work on T-shirts, mugs, and other paraphernalia, report it ASAP.
Sometimes, sites may be slow to respond to reports. That's when having an online presence comes in handy. You'll have a network of friends and followers who can help you track down art theft and report it!
Be Careful About Where You Post
Some artists try to reduce the chance of art theft by not sharing on sites like Pinterest. While this method can be effective, it also means your exposure will be limited.
Social media is an important place to expand your audience, because your patrons will share with their own circles. Thinking about sites that are popular with your target demographic can help you decide where to post your artwork.
Hire a Lawyer if Possible
When you become a professional with your art degree, find a copyright lawyer you can trust and use as needed. They can send official cease and desist letters or file lawsuits if necessary. Imagine if your work went viral, only for someone else to get paid for it!
Keep Creating
Art thieves and copycats will never be able to truly copy your work, so keep creating! Don't let the fear of art theft stop you from pushing your own artistic boundaries. You'd be surprised at how far your art may take you.
---
Academy of Art University is one of the leading pioneers in online education. Various art and design programs are offered online as well as on-site. Request information from our admissions representatives to learn more about your preferred degree or area of study. Apply now if you're ready to join our art school community.