Due to COVID-19, all athletic events have been cancelled indefinitely from March 16. However, it didn't stop our athletics from scoring accolades prior to the shutdown.
Now is a confusing time for sure. Who knew we would have a pandemic happening in the beginning of 2020? Either way, we are proud of our athletes for showing up and working hard this past season. Now, let's move on to celebrating the fruits of their labor this month!
Featured Athlete: Sofia Ragona
Hailing from Italy, Sofia Ragona is a NCAA II Tennis athlete and sophomore studying Fashion Marketing from School of Fashion. Our second featured athlete joined Academy of Art University for their tennis team and vibrant art education in San Francisco. As an artist athlete, she really liked how the school was closely integrated with the city. We are so happy to have her part of our athletics and school program!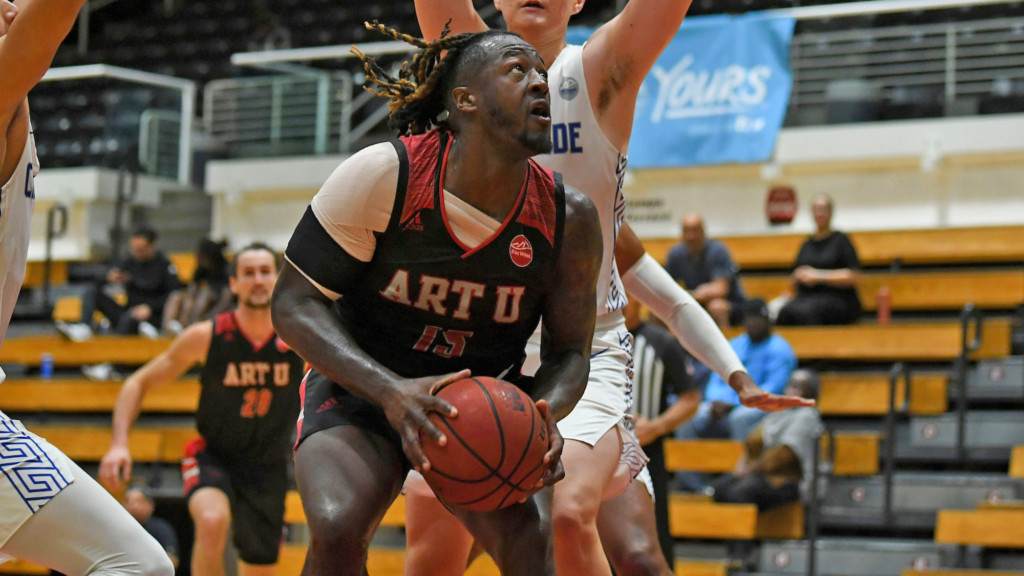 Men's Basketball
What a great season! After many triumphs and losses, our Men's Basketball team made it to the Pacific West Conference Tournament Quarterfinals. Despite their loss against Chaminade, the team still worked their very best to play a good game of 90-64.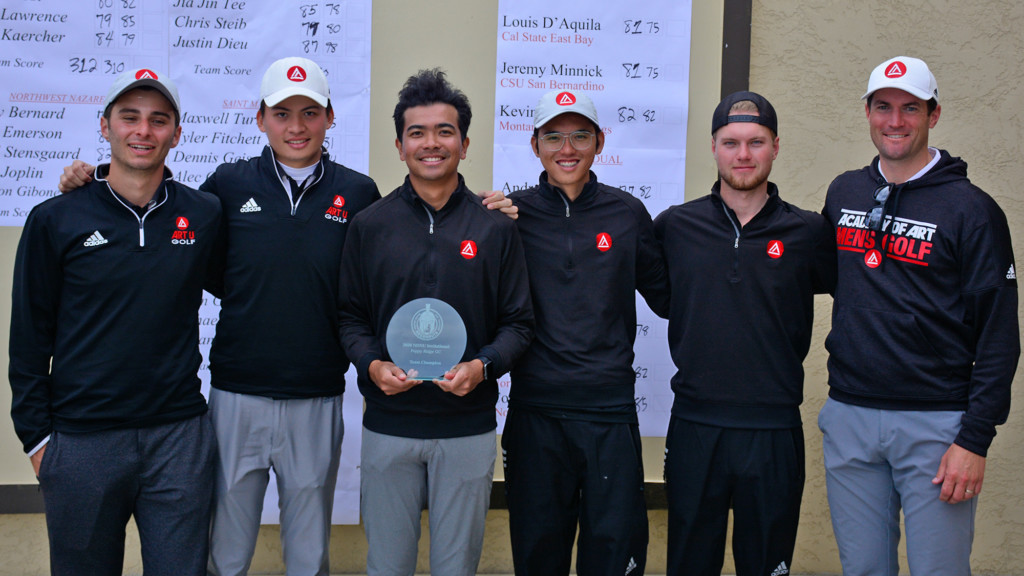 Women's and Men's Golf
Another golfer of the week! Junior Iveta Posledni received the accolade after a great game with career-best records at the Tim Tierney Pioneer Shootout. On the other hand, the Men's golf team had their fair share of spotlight this month as well. Thanks to junior Julius Kreutzer's second-place win and junior Otto Homruen's great performance, the team won the Notre Dame de Namur Invitation. Wrapping up the month, the Women's golf team received second place at the Cal State San Marcos Fujikura Invitational despite having rainy weather throughout the tournament.
Track & Field
Rarely do we do shoutouts for coaches but this one is worth a huge mention! Steve Fuelling was named West Region Men's Indoor Track & Field Assistant Coach of the Year by USTFCCA for his instrumental help in placing the team to second place. Thank you for your amazing work, Steve!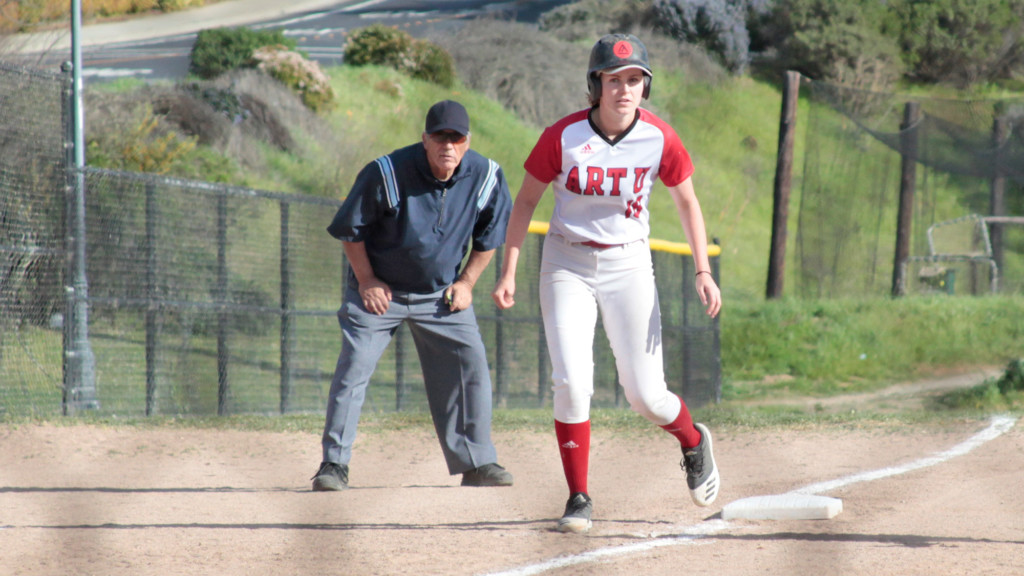 Softball
At a game with Holy Names, seniors Hannah Rose Balke's career firsts and Dominique Seva'aetasi's home run helped bring the team to victory. Later in the month, the team played two games with Hawaii Pacific as part of the Pacific West Conference. Despite their loss, our softball team still performed well thanks to sophomore infielder Cassandra Mittman leading the way.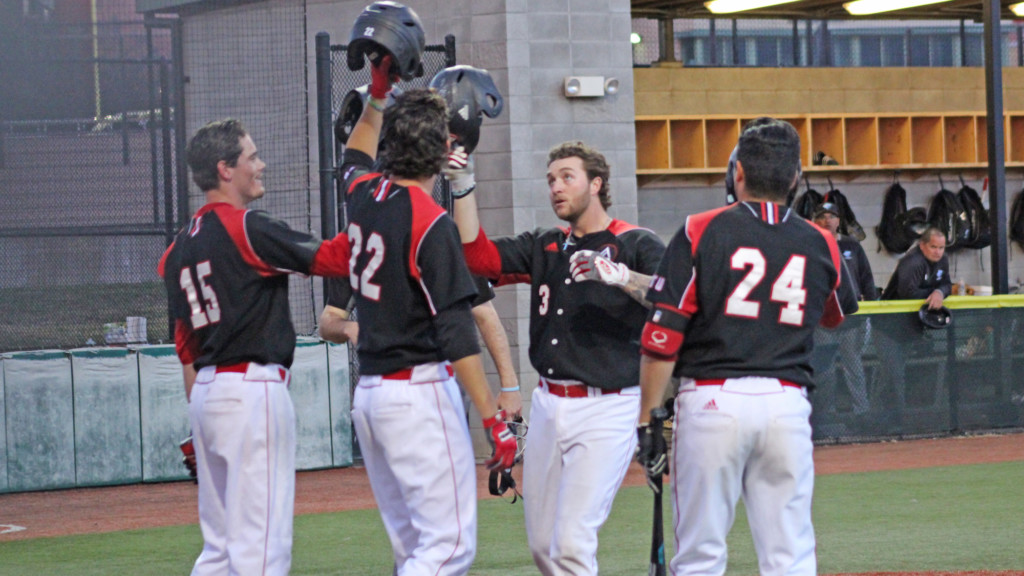 Baseball
After playing Hawaii Pacific for three days in a row, our baseball team unfortunately lost the series finale. Despite their defeat, the team still gave a good game with senior pitcher Jayson Summer's career-high strikeouts and strong teamwork.
Unfortunately, our athletic season was cut short because of the global coronavirus pandemic. However, we are still grateful for all the marvelous achievements from our athletes and coaches. Let us continue to see the light in the situation and prepare for the next season.
If you want to see what our athletes are up to these days, follow them on Instagram, Twitter, and Facebook! Once the season is back on, you can check out their athletic calendar to catch them LIVE. Go Urban Knights!
---
Want to be part of the only NCAA Division II art school team? Request information to learn more about our sports teams. When you're ready, apply now to be part of the Urban Knights!