ART U Varsity Sports Update: Senior Night and More Season Wins
Academy of Art University's varsity students continue to impress with winning performances in this sports season.
Women's Basketball Closes Out 64-53 Win Over FPU With 14 Unanswered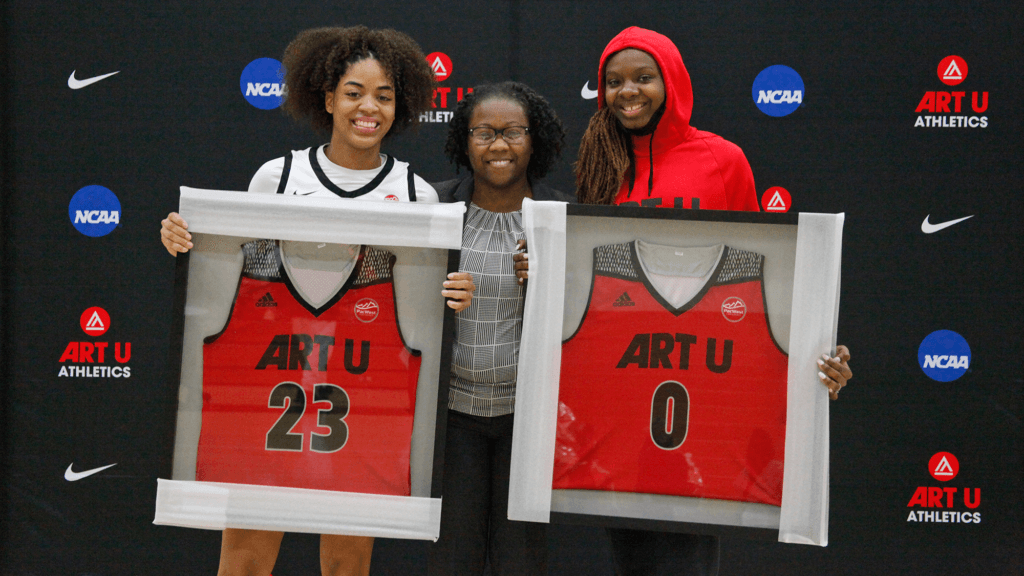 Coming off a Senior Night victory over Biola that included a ceremony to honor junior guard Chanel Stuart and junior guard/forward Ladun Akako, Academy of Art women's basketball united for a truly memorable finish to the regular season at Fresno Pacific on Feb. 26.
ART U turned a three-point deficit into a 64-53 triumph with a 14-0 run in the final seven minutes of the rematch with the Sunbirds. Academy of Art matched the program record for fewest points allowed in a quarter, holding the Sunbirds to just five in the final frame while four Urban Knights finished scoring in double figures.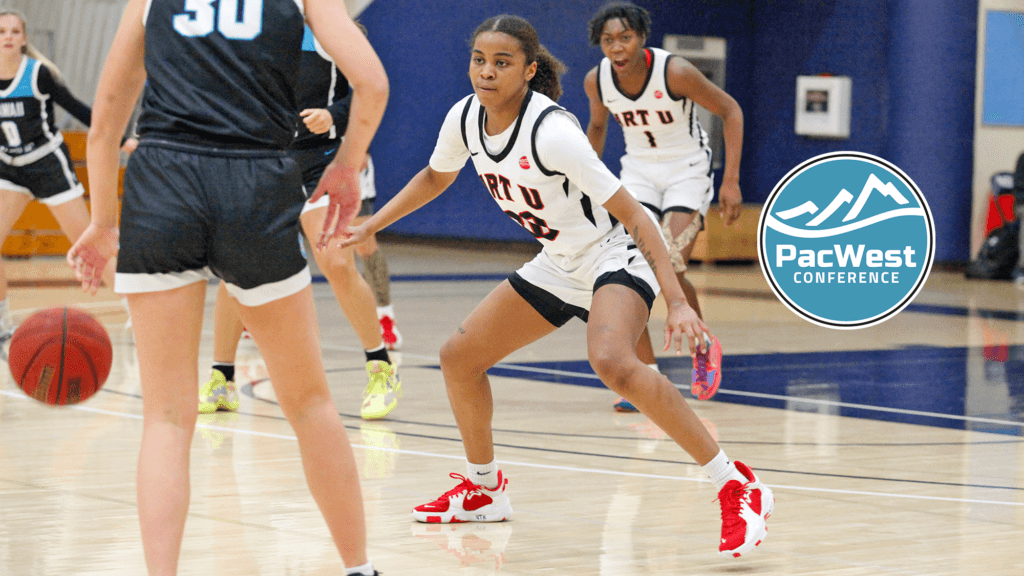 The victory, coupled with Concordia's loss to No. 14 Azusa Pacific, elevated Academy of Art to finish the regular season third in the Pacific West Conference standings. With nine steals and three blocks in the two victories, junior guard Lauryn Manns earned PacWest Defender of the Week honors.
Regular Season Ends With Exciting 85-82 Overtime Win For Men's Basketball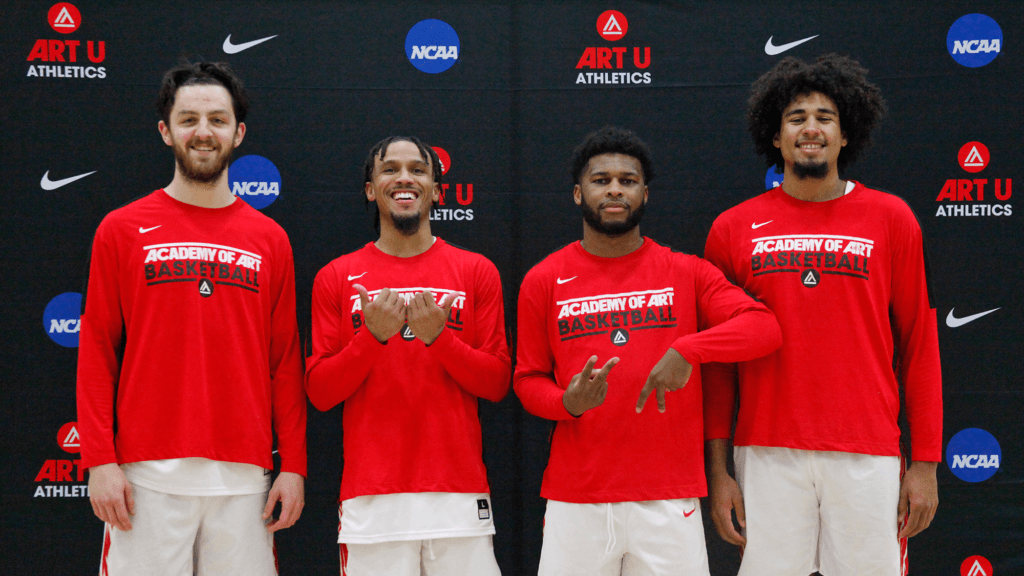 Following a Senior Night triumph hosting Biola that featured a chance to celebrate junior guard Grant Bellis, graduate student guard Joshua Bagley, graduate student guard Denny Slay, and graduate student forward Adrian Byrd-Jelinek, Academy of Art men's basketball found themselves trailing Fresno Pacific by two in with just seconds remaining in regulation, but a key second-chance bucket from would force overtime where ART U outlasted FPU for an 85-82 Pacific West Conference victory in the season finale for both teams on Feb. 26.
Track & Field Elevates Marks On Eve Of Postseason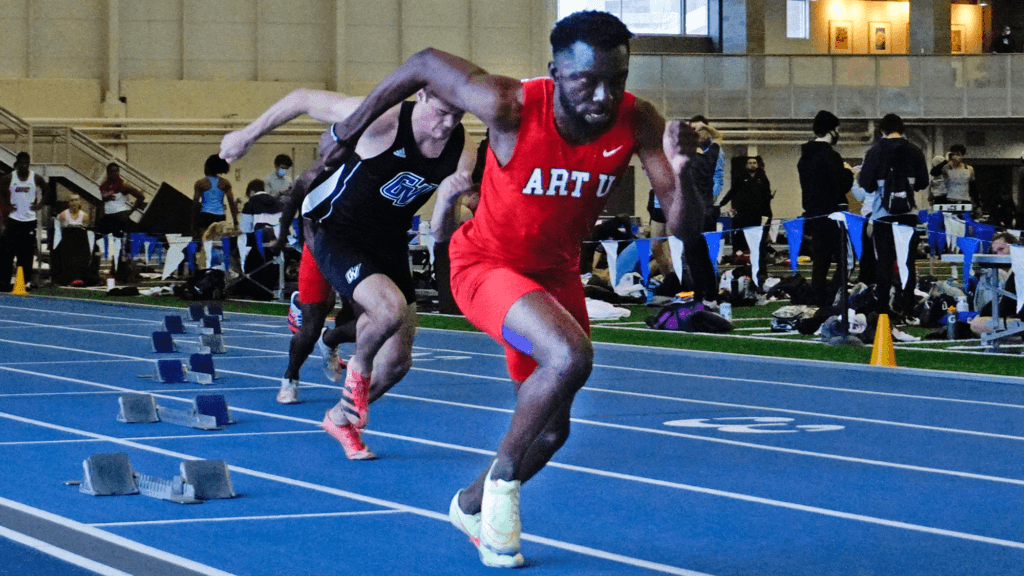 A new program record by Natalia Novak in the mile, Ombretta Picciolie Minkue Meye tying for second in the country with the second-fastest 400m time in Academy of Art track & field history, Selena Arjona-Alcazar rising to third in the 200m, and the tandem of Duncan Agyemang and Shareez Hamm both entering the nation's top 10 in the 400m were just some of the many highlights for the Urban Knights at the Feb. 25 Fastrack Last Chance Invitational.
Two days later on Feb. 27, numerous bests were saved for the BU Last Chance Meet as Academy of Art track & field closed its 2022 indoor regular season with two new program records and a host of impressive performances that were nationally significant.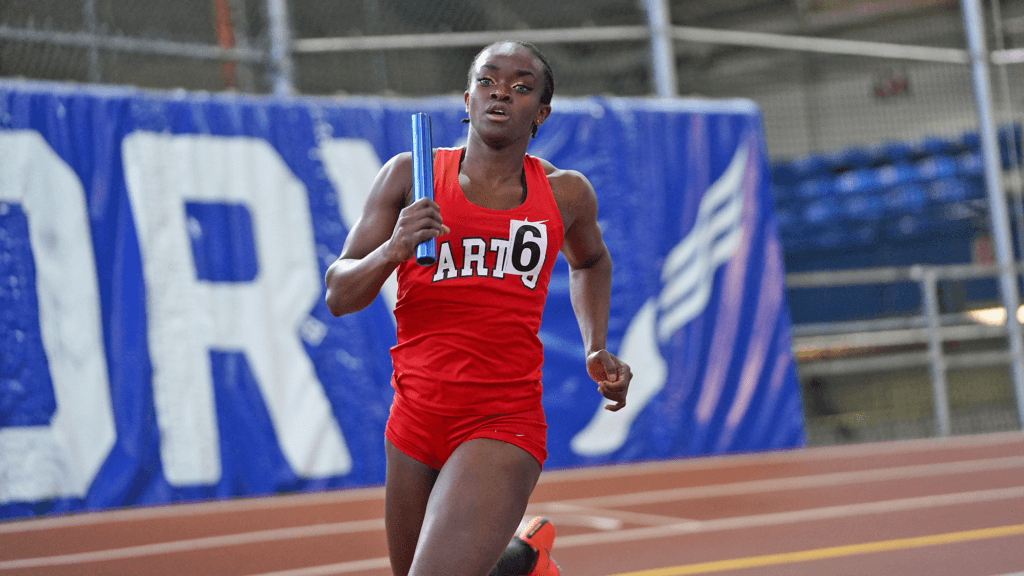 In the final opportunity to qualify for NCAA Division II Indoor Nationals, Novak broke her own 3000m record, Lina Hanich took over ART U's top spot in the 800m, Yacouba Gnacko added a huge triple jump to sit fourth in DII, Marie-Jeanne Ourega's 60m hurdles personal record has her inside the nation's top 10, and the men's and women's 4x400m relays dramatically capped the day by each moving up to second in the country.
Walk-Off Win Sets Tone For Baseball In Doubleheader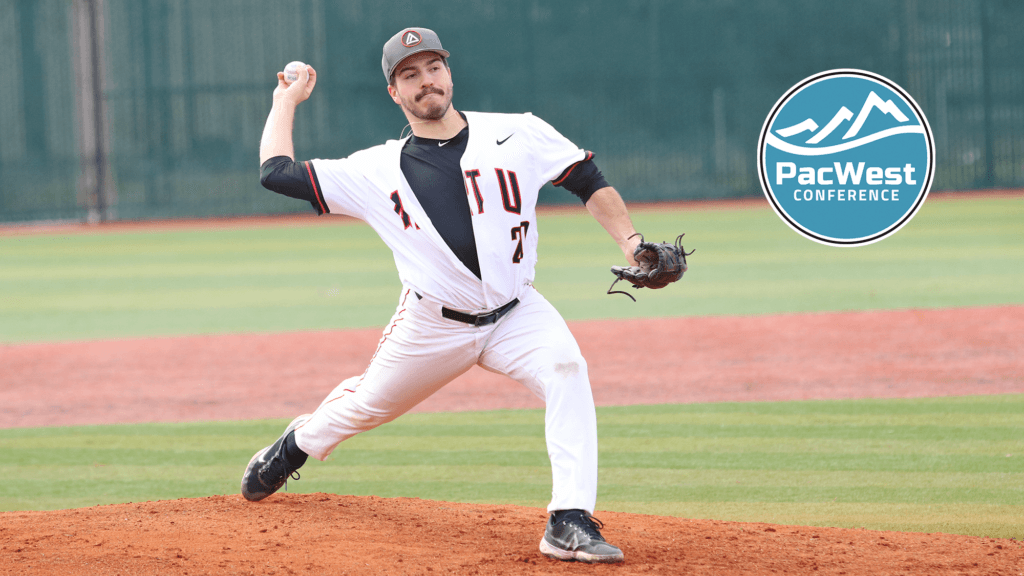 Academy of Art baseball received a brilliant pitching performance from senior right-hander Collin Carriger in the opening contest of a four-game set with nationally-ranked No. 23 Concordia on Feb. 26, as he struck out an ART U record 16 batters before the Knights were able to walk off as winners on a sacrifice fly in the bottom of the ninth by a 3-2 final. The effort earned him PacWest Pitcher of the Week honors.

Third Straight Victory Sees Women's Tennis Sweep Stanislaus State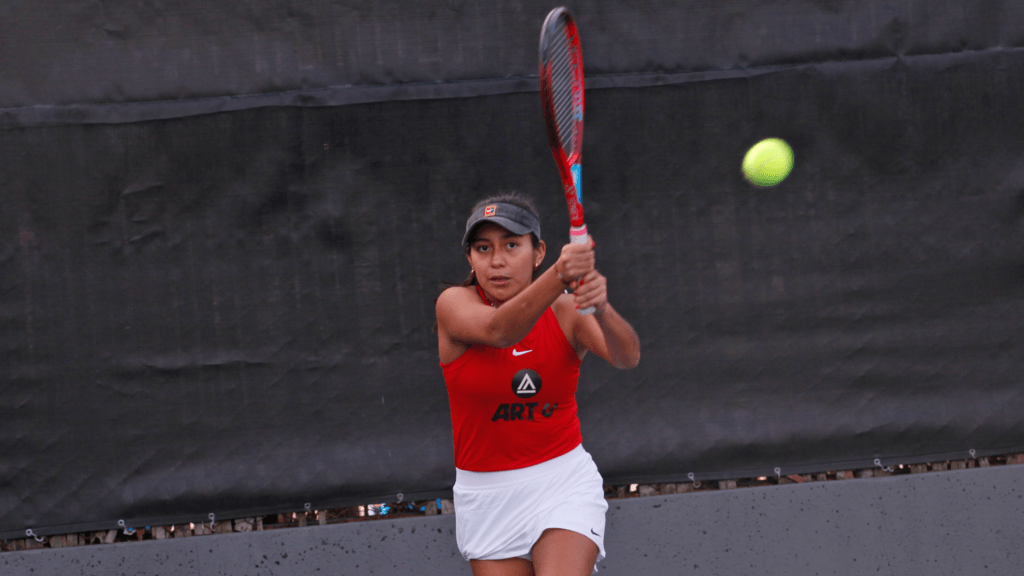 Academy of Art women's tennis closed out the month of February on a three-match win streak with a dominant 7-0 victory over Stanislaus State on Feb. 26 at the Warriors' home tennis courts.
---
Academy of Art University is the only higher arts education institution in the U.S. to have an NCAA Division II athletics program—14 varsity athletics teams representing in NCAA Division II intercollegiate sports. Learn more about the Academy's robust athletics program from our admissions representatives. Apply now to get started on working towards your dream art and design career.