Comic-Con 2019 Wrap-Up: Academy of Art Talks Game
Missed this year's Comic Con in San Diego? We've got the lowdown on what our art school did in the event, all wrapped up for you.
Last month, Academy of Art University's School of Game Development took their talents to the road for the long-anticipated San Diego Comic Con. The anticipation was high for our team of instructors and students artists at Booth #4445.
We wanted to hear all about their experience, so we got the lowdown from Associate Director, Brian Hess (BH).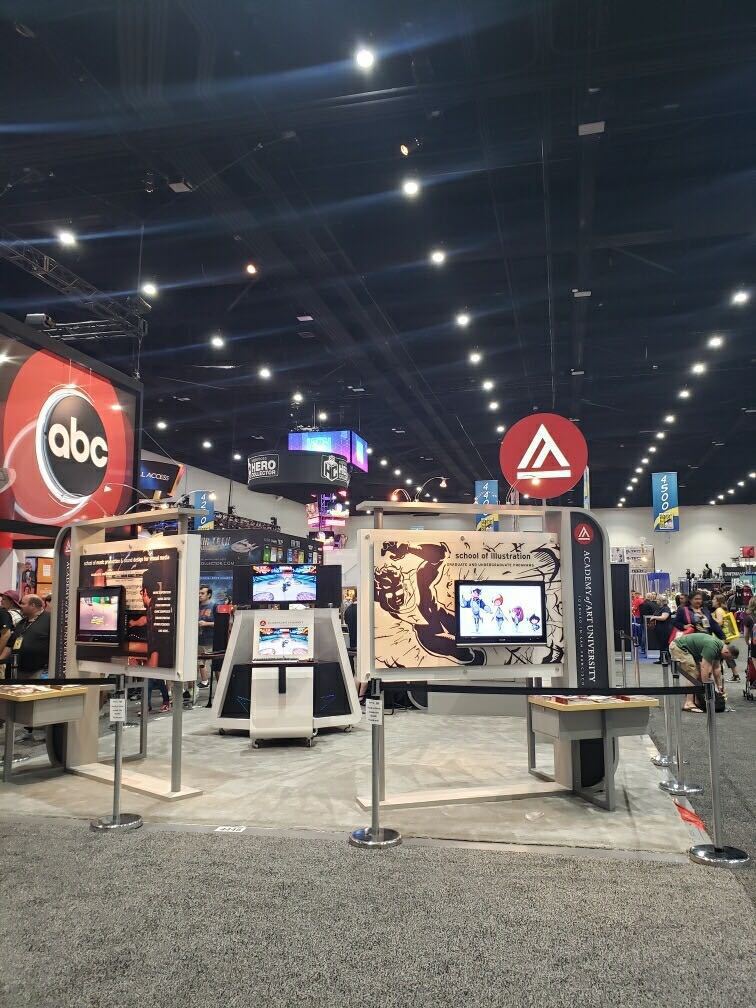 What was it like being a part of one of the most talked-about events of the year?
BH: It was a great experience to demo character design in front of guests at Comic Con. The convention floor is an exciting space where you can bump into your favorite artist, or celebrity. I have been attending Comic Con for over 12 years and watching it grow year after year has been amazing.
What did the School of Game Development showcase?
BH: The placement of AAU's booth puts us in the middle of some of the busiest aisles of the show. Redesigning the booth to have a demo space helped us more actively engaged with what we were all about, and attendees were able to see first-hand what kind of skills we teach at the School of Game Development. Also, this year, for the first time, we had a current student demoing along with a recent alum, which was a great experience for them to show off their skills.
What moments from the weekend stood out for you?
BH: I was able to speak with high school students who were interested in Game Design, animation and Illustration, and talk them through what it would be like to attend the Academy of Art and show them what level they could achieve signing up for our program.
Crowd Favorite
Not only did we shine on the conference floor, we also slayed on the runway. School of Photography alumna Sarah Hambly took home the Audience Choice award for her head-turning Bodak Green number, a sultry take on Marvel's Loki.
The award was presented in the Her Universe fashion show, which was themed this year as "The Power of Fashion."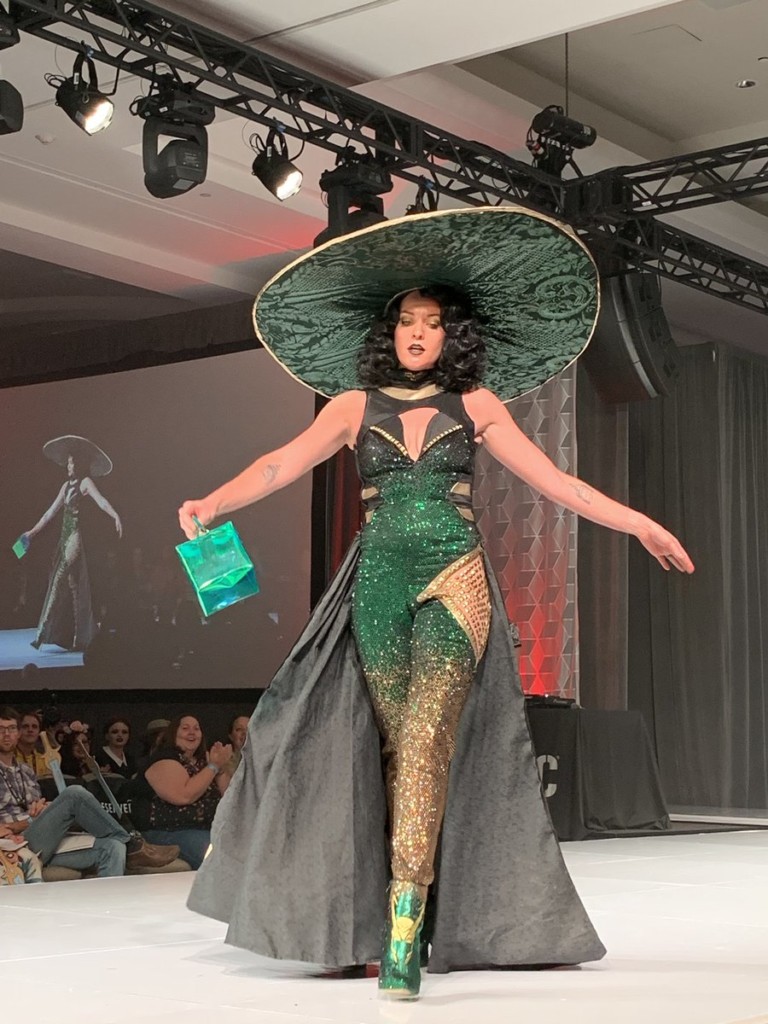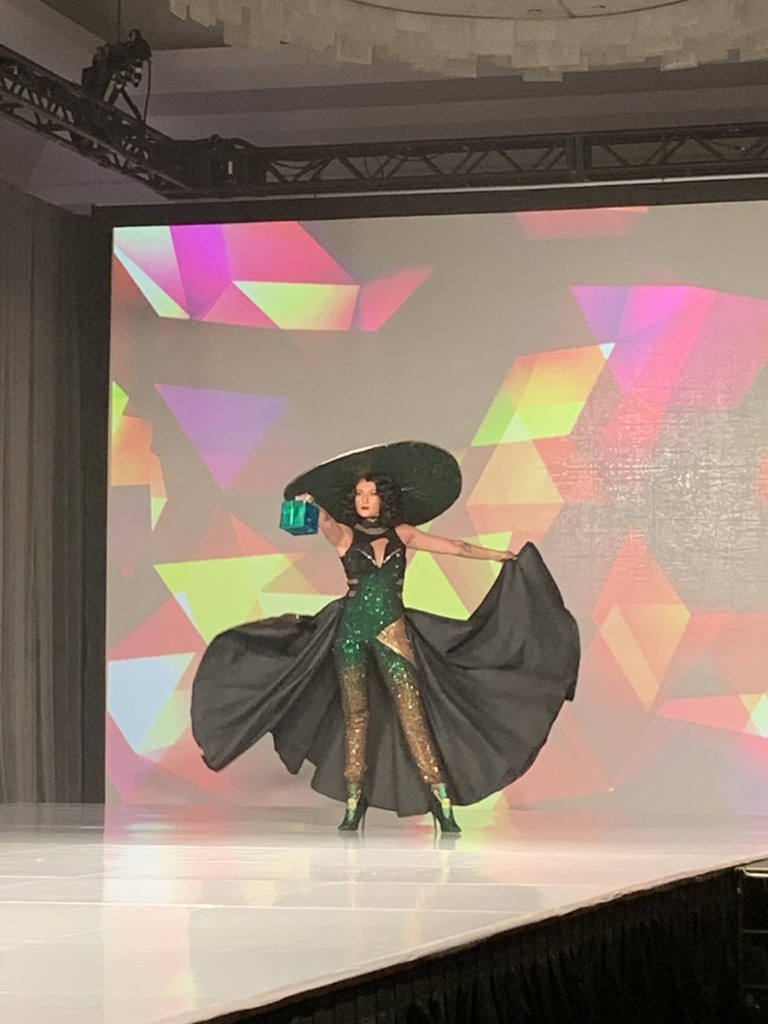 ---
Request information from our admissions representatives to learn more about the School of Game Development. Apply now if you're ready to be a part of our community.