ART U Varsity Sports Update: As one Sports Season ends another begins!
As the spring semester opens, sports fans can look forward to more varsity action from Academy of Art University's Urban Knights.
Men's basketball continues with their journey for their series, while Baseball worked to end theirs on a high note. As for Track & Field and Women's Tennis, things are just getting started, so expect more updates from them in the coming weeks.
Meanwhile, here's the lowdown on our Urban Knights achievements from the previous week.
Men's Basketball Back Into Win Column After Defensive Battle With DU
When they needed it the most Academy of Art Men's Basketball showed up with active hands on defense, collecting timely steals that turned into key points down the stretch for a 63-52 Pacific West Conference win over Dominican on Feb. 5. Six of those steals came from graduate student guard Denny Slay who was named PacWest Defender of the Week for his efforts.
Track & Field Drops More Provisionals At Snowdown Showdown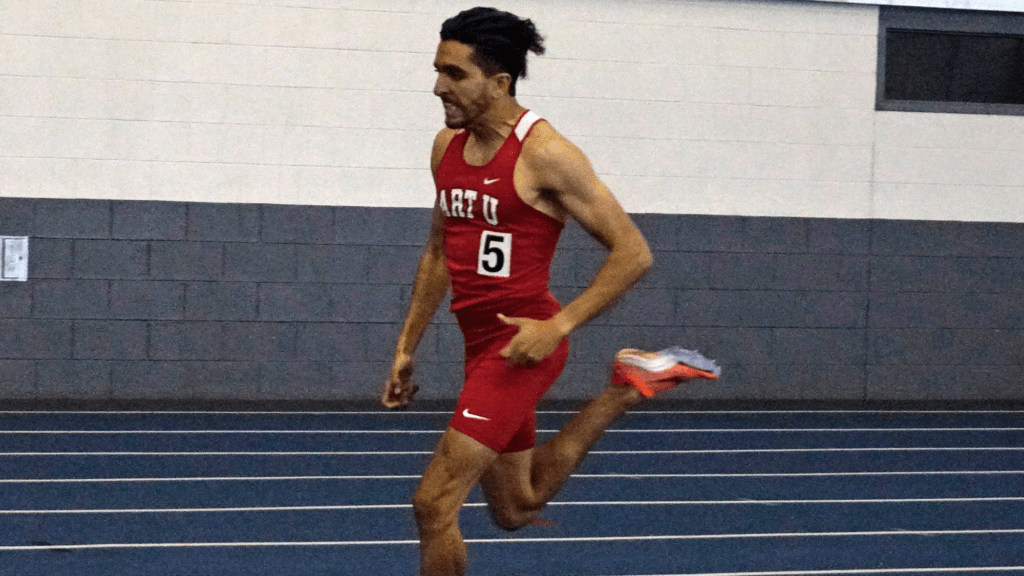 Thriving in its first meet of the month, Academy of Art track & field posted several NCAA Division II Indoor Nationals provisional qualifications, improving marks and adding new names to the national conversation at the Snowdown Showdown hosted by Grand Valley State inside the Kelly Family Sports Center on Feb. 4.
No. 25 Women's Tennis Start 1-0 With Dominant Victory Over DU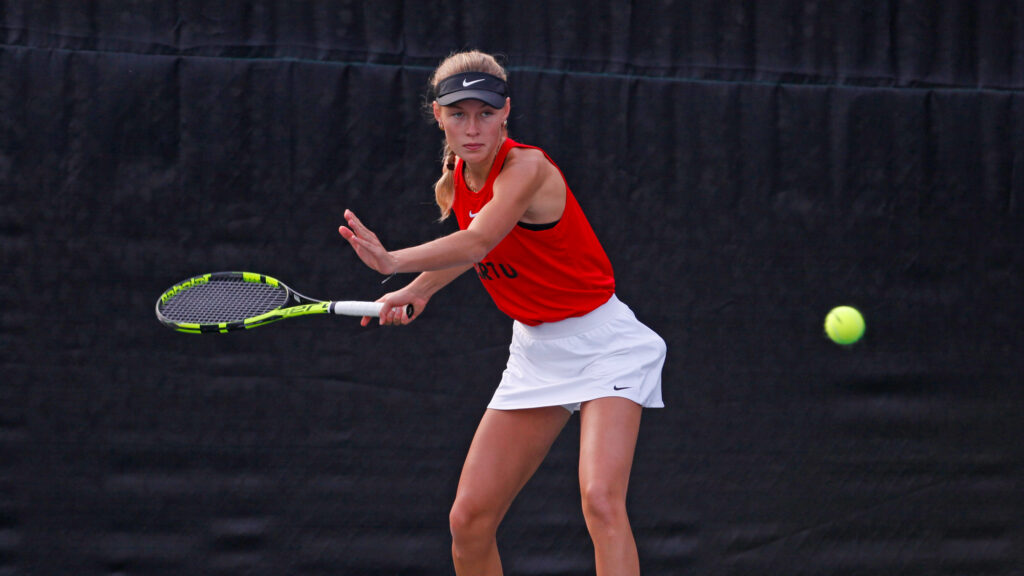 It was a successful start to the 2022 season for No. 25 Academy of Art Women's Tennis, as ART U put on a dominant showing against Dominican by capturing the doubles points before grabbing five of six singles matches for a 6-1 victory on Feb. 4.
13 Runs On The Day Leads To Doubleheader Split For Baseball
After Academy of Art baseball had a slow offensive start to the series with Cal State East Bay, things turned around on the final day of the series with a total of 13 runs in a Feb. 5 doubleheader, ultimately leading to a doubleheader split as the Pioneers grabbed game one 6-4 while ART U took the series finale, 9-5 (seven innings).
---
Academy of Art University is the only higher arts education institution in the U.S. to have an NCAA Division II athletics program—14 varsity athletics teams representing in NCAA Division II intercollegiate sports. Learn more about the Academy's robust athletics program from our admissions representatives. Apply now to get started on working towards your dream art and design career.