Deconstruction of Aura: Chanoh Heo's "High End" Exhibition
Exhibit: March 8 to April 5, 2019
Gallery: New Montgomery Gallery
Medium: Mixed Media + Neon
Vibrant colors, whimsical patterns, and movement paired with neon lights greet you as you first enter New Montgomery Street Gallery. Immersed in classical sculptures contorted by bright colors, you second guess yourself the spiritual meaning behind the original works.
That's exactly Chanoh Heo's artistic intent for "High End" exhibition: to deconstruct the sacred Aura in classical sculptures with modern manufactured methods. Let the glow from the neon lights give you a deeper look at this one of a kind art portfolio.
Born in Busan, South Korea, the School of Fine Art MFA student Chanoh Heo often seeks artistic inspiration from philosophy and theology. He enjoys exploring art in different perspectives, similar to the everchanging nature of the ocean. His current exhibition, "High End", draws upon Walter Benjamin's theory that states Aura fades once a piece of art is "mechanically reproduced."
Reimagining Mechanical Reproduction and Aura of Classical Art
A juxtaposition of modern and classical art, "High End" exhibition is available from March 8 to April 5, 2019 at New Montgomery Street Gallery. At the hands of Chanoh Heo, classical sculptures like Michelangelo's Pieta encounter a contemporary twist that change its original sacred meaning completely. With a few strokes of bright neon colors and "child-like drawings", iconic pieces of art are transformed into pop art suited for mass appeal.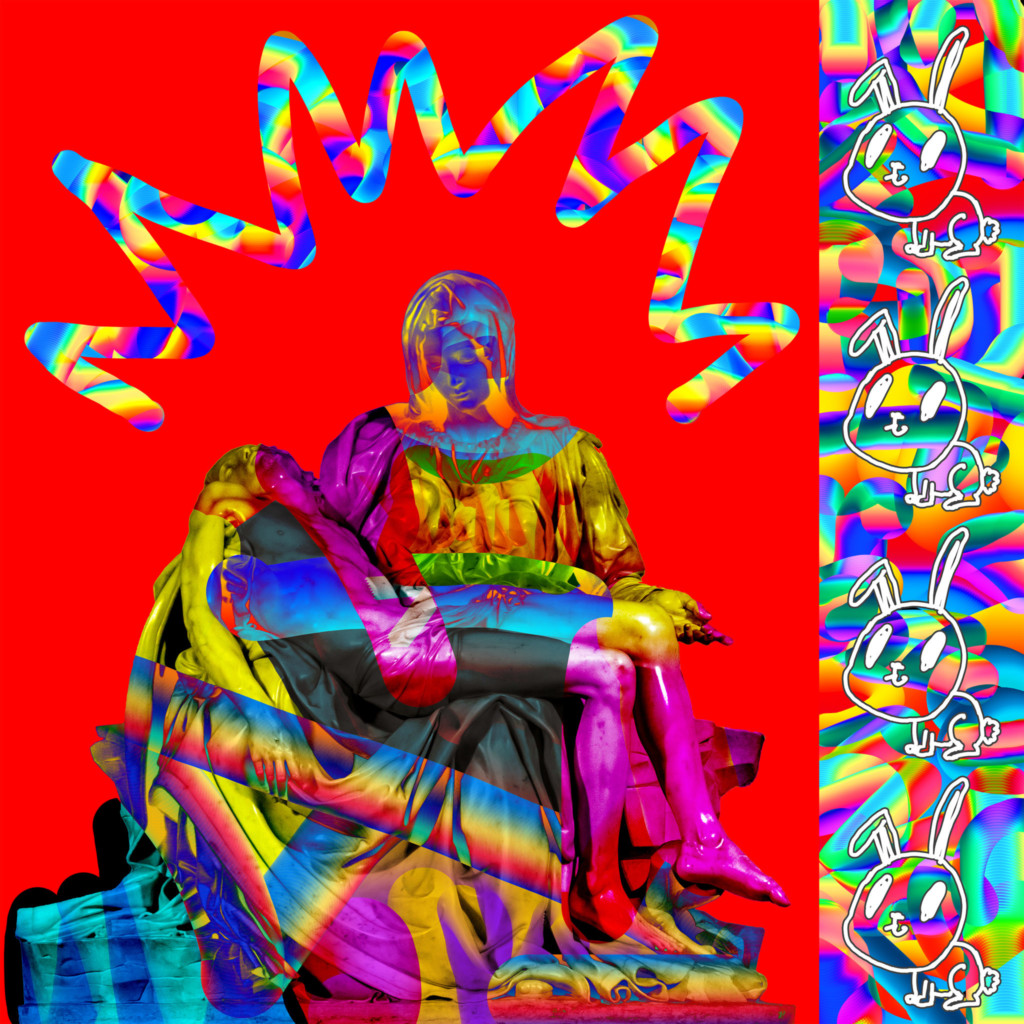 He described his role as a "manufacturer" and his paintings were his "pop stars" according to his artistic statement. In his words, the exhibition showcases his effort to alter the subject's original intent to create contemporary art for the public. So, the choice of colors and neon lights are all attempts to attract the attention of the audience from the originals.
It is truly an exhibition that will speak for itself once you come visit. Be prepared to challenge your preconceived notion of classical art at "High End" exhibition. You'll never see classical forms of art the same way again.
The Academy and Beyond
We are proud to support aspiring artists like Chanoh Heo on their journey of artistic exploration. From showcasing art portfolio to receiving a well-deserved degree, we want to help raise the next generation of artists here. You can find more astounding student work and learn about our fine art degree online.