Fashion School Wins Ghirardelli Square Holiday Tree Design Competition
Holiday spirit fills Ghirardelli Square in San Francisco for the second year in a row with thoughtfully designed holiday trees by Academy of Art University students!
This year, despite concerns of Omicron, Academy of Art students were excited and ready to collaborate and bring joy to their families and community members making this year even more special and exciting.
With the ability to safely participate in outdoor activities and San Francisco being one of the highest vaccinated cities in the US, there was an exciting turnout for the event as crowds made their way to Ghirardelli Square for the 2021 Holiday Tree Stroll festivities.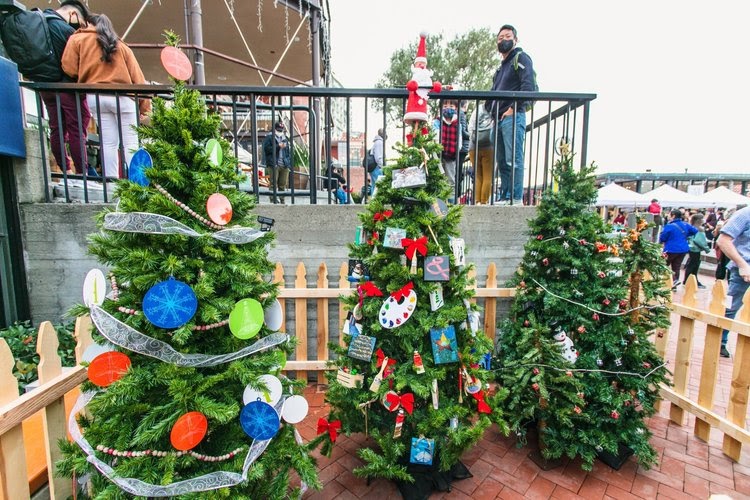 This year's design competition featured 11 trees judged on department representation, use of materials, and overall concept design. Each tree uniquely showcases the incredible talent and skills of Academy students.
The winner of the 2021 Ghirardelli Holiday Tree competition was the School of Fashion, with their tree "Gilded Garbage".
Check out some of these Behind the Scenes of fashion school students working on their winning tree.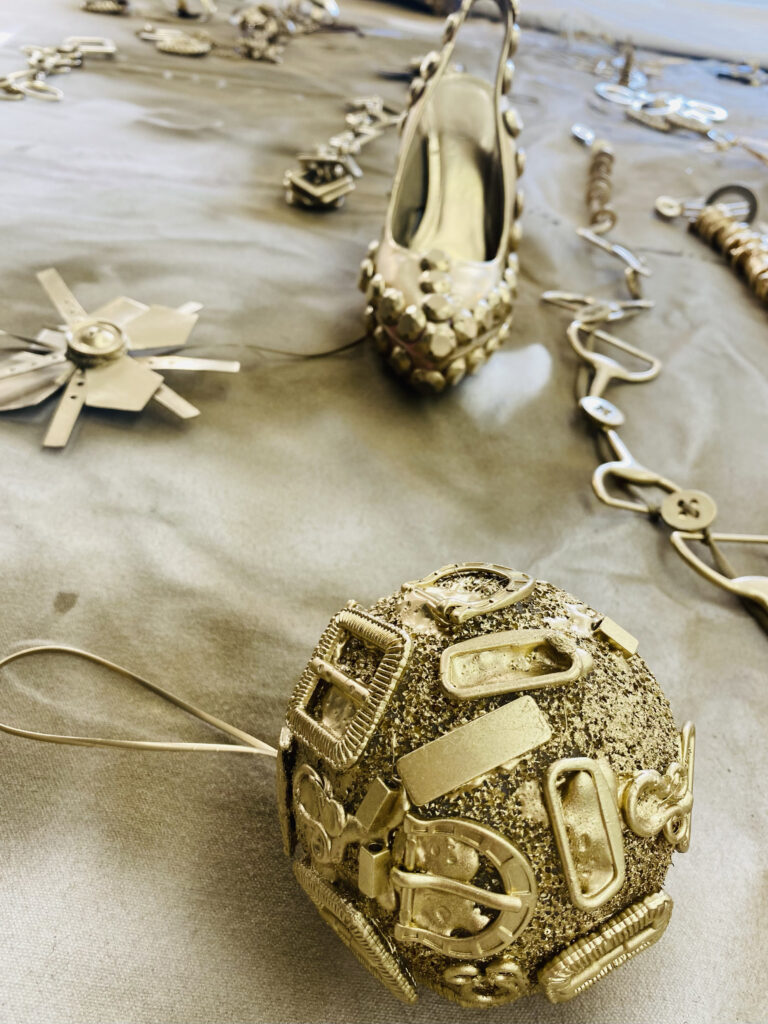 Last year's design competition was won by the Academy's School of Photography. Their tree "Embrace" highlighted the theme of physical touch as a response to the challenging 2020 holiday season. You can watch last year's highlights in the video below.
Community members and visitors can see the Academy of Art University trees in Ghirardelli Square until December 27th.
---
This holiday season, gift yourself with the opportunity to take a step closer to your dream career! Academy of Art University offers more than 100+ accredited courses across fashion, design, fine art, photography, music, and more.
Enrollment is available for online and virtual on-site classes. Request information to learn more about the courses we offer. Once you've evaluated your options and decided to join, apply to get started on your application.
---
Hero image of School of Fashion's "Gilded Garbage" courtesy of Ghirardelli Square.