How Online Education Prepares Students for Real-World Careers
Even before distant learning became a thing, online education has long been around, preparing students for real-world careers. Here's how.
Now more than ever, online learning is one of the important things people should have access to. With the global pandemic changing the way people live and function, the modern workforce and educational systems must recalibrate to adapt.
We already know the many benefits that come with taking online classes, but how else can it help prepare you for the professional world?
Online Education Improves Self-Discipline
One of the more popular advantages of online learning is its flexibility. Students are able to work at their own pace, which allows them to adjust their schedule as necessary. This flexibility, however, requires discipline from the student. Otherwise, not having an established system can lead to more problems in meeting deadlines and submitting requirements.
Because students are not in a classroom setting where the teacher can directly and personally impose strict guidelines, it is up to the students to hold themselves up to a certain standard. It is up to them to stay committed and on track so that they can finish their requirements according to the set deadline
Not coincidentally, the same can be said in the work setting. Creative professionals, especially, need the space in order for them to execute their ideas. But also, they will need self-discipline and self-reliance—these two traits are critical to being successful professionals, and can be learned early on within the online classroom setting.
Online Education Hones Professional Communication Skills
The modern work environment is significantly different compared to previous generations. People today tend to work with a variety of individuals across the globe; some don't even interact with their clientsn or bosses in person at all. Everything can now be done by telecommute: meetings, presentations, and reporting.
By working on an online degree, students learn to use online platforms and tools that apply to the work environment. They can later keep up a lot easier Mwith the demands of an employer, and communicate effectively with co-workers because they are already adept at using online tools. The focus on written communication sets online programs apart by ensuring that students are prepared for the complexities of working in a real-world environment. And because virtual transactions rely so much on effective communication, it is important that students today have a firm grasp of the business language online so that they can adjust fast and act appropriately as needed.
Online Education Develops Multitasking and Time Management Skills
A growing interest in online platforms and tools used by employers means that employees are able to complete multiple tasks at the same time. Multitasking helps a business speed up productivity, improve collaboration with other professionals, and improve the process of providing feedback to individuals or teams.
By taking online classes, students are able to work on developing their time management skills and to multitask in the classroom. It shouldn't be just about doing multiple tasks at the same time, but rather, it's about being able to produce quality output within the amount of time given, despite all the other things that had to be done at the same time. An online education program can teach students to prioritize tasks, adjust schedules to meet deadlines, and pay attention to the time spent and their efficiency when working on a task.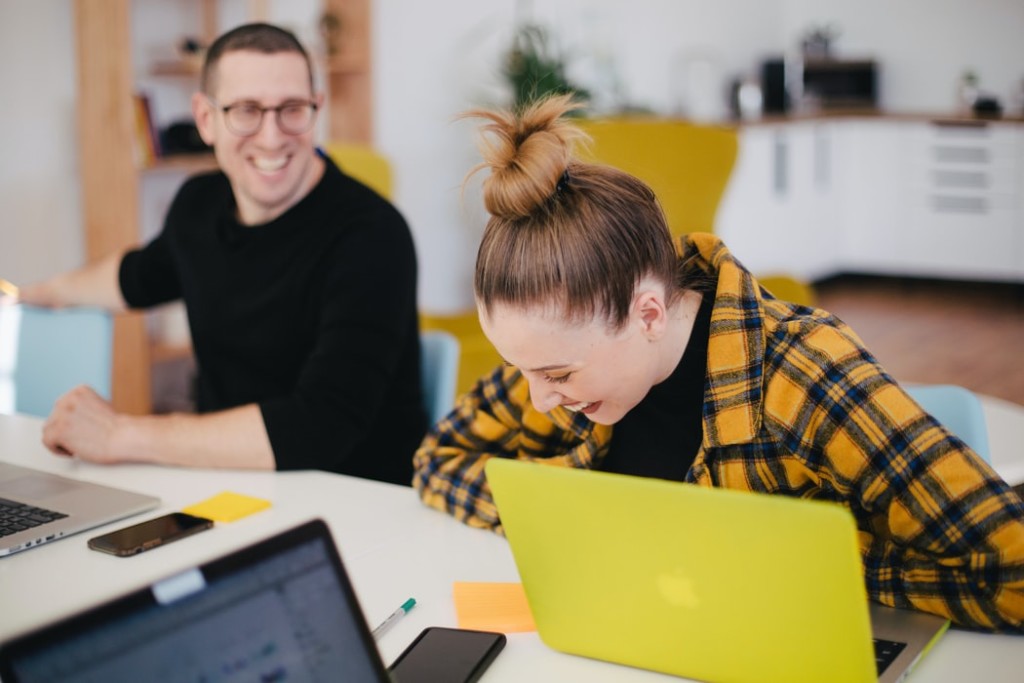 Online Education Refines Computer Skills
Computer skills are a critical skill for the modern employee. Every employee needs to have basic computer skills and remain computer literate to keep up with the demands of the work environment. Online education offers a leg-up when it comes to computer literacy. Students are working on their studies through a computer and other tools. They gain literacy and advanced skills as they work through their course materials and use different online tools and software programs to complete tasks in the classroom.
Employers want to work with employees who understand computers and computer software. They also want employees who can keep up with new software and figure out the processes used in updated programs. Online programs teach students the current technology and ways to adapt to newer tools.
Online Programs Teach Self-Motivation
Motivation is a challenging part of any career. When you are not motivated to work on a project, it limits your ability to keep up with your deadlines. By working on an online degree, students are able to learn self-motivation techniques that get them through the more challenging or tedious tasks that may sap their interest in a project.
Self-motivation ensures that students are able to finish tasks and make use of tools at a rapid pace. It also reminds students of the goal and helps them stay on track with each step of the process.
---
Academy of Art University recognizes the importance of online education. We were ready to immediately and effectively handle the challenges of stay-at-home orders and allowed a smooth transition to an online learning environment because our online education program is already set up and running.  Even with the pandemic disrupting lives as we normally know it, we are still ready to move forward with our academic calendar without missing a beat. Apply now for our summer and fall semesters. You may also get in touch with our admissions representatives to learn more about our art and design programs online.