Director Dialogue: Interview with Ryan Medeiros, School of Interaction & UI/UX Design
Big news!
We're starting a brand-new series here on the Academy of Art University blog. This year, we will be posting new content from directors of our schools as part of our Director Dialogue Series.
The goal of the series is to give you direct insight into the minds of our schools' directors, how they became successful in their industries, and how you can better prepare yourself for a career post-graduation.
In this, our first post in the series, our featured director is Ryan Medeiros from the School of Interaction & UI/UX Design. From Web to Virtual Reality (VR) to Augmented Reality (AR), Medeiros has been at the forefront of the industry since its very beginning.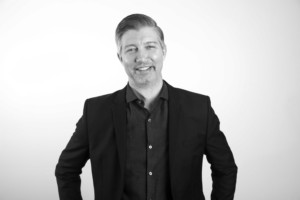 Right out of college, he designed the artwork for "Space Cadet Pinball"—a game that shipped with Microsoft Windows 95 and was part of the OS for over 10 years.
Next, he moved to San Francisco and became the Interaction Specialist for legendary package designer Primo Angeli.
Medeiros founded a successful web design company in San Francisco in the late 90s and led a team of designers through the creation of the first online store for worldwide skateboard retailer Deluxe Distribution.
He and his team also created graphics and logos for companies such as Real and Stereo, and designed promotional sites featuring top skateboarding professionals like Tommy Guerrero.
In 2009, Medeiros was recognized at the Moscow Biennale of Graphic Design as a winner in the Best in Show category (alongside luminary designer Stefan Sagmeister) for his poster "100 years of Futurism."
Medeiros has been teaching at the Academy for 19 years. In 2014, he became the director of the School of Interaction & UI/UX Design, and has been guiding the school to become a leader in UX/UI design for VR and AR.
Ryan took a few minutes out of his crazy schedule to answer a few of our questions about his career path, and offer some advice to aspiring designers who want to stand out from the crowd.
Q: Tell us about your career, and your journey to the Academy.
Ryan Medeiros (RM): I started my career as a web designer in the mid-90s before the World Wide Web was widely used. I worked on the pioneering website Internet Underground Music Archive (IUMA), which was an online music archive in 1994.
After I graduated from college, I worked at a package design firm for a very famous designer, Primo Angeli. Then, I founded my company, Ryan Medeiros Design. In the midst of all of that, I started teaching at the Academy as a part-time instructor.
I saw the industry evolve from Flash websites to mobile product design, and now I'm watching VR and AR spring up.
WNM has been keeping up with the times, and cutting our own trail of innovation in the process. We've been running classes in VR/AR and the Internet of Things for two years now.
Q: What exciting developments, changes, or events have happened at the School of Interaction & UI/UX Design during your tenure?
RM: One of the most exciting recent developments is our Auto UI collaboration with the Industrial Design department.
Our WNM students are working closely IDS students (and other departments like Graphic Design and Fashion) to create futuristic interfaces and experiences for big-name auto companies, such as Jaguar, GM, and Volvo.
When it comes to events, I am proud of our Ideate conference. Every semester, we invite top companies such as Facebook, Google, and IBM to come to campus and meet our graduating class.
Our students love it! They get a chance to network and practice in-person interviews with designers and hiring managers from big companies and smaller design agencies also.
Interviews don't always translate into a job offer, but really it's about building lasting connections. Building professional contacts. But we do average around two hires an event.
From the past three reviews though I can point to at least six students getting jobs. This last December Nic Goodrich (BFA, Fall 2017) just got hired by ROI DNA directly out of Ideate.
I especially like seeing our students go full-circle: completing our program, interviewing at Ideate, graduating and getting the job, and then coming back to Ideate a few semesters later as a recruiter for their company.
Shout out to alums Angela Alarcon at Ancestry.com and Kyo Kim at Capital One! Nothing is more exciting than witnessing our students' success.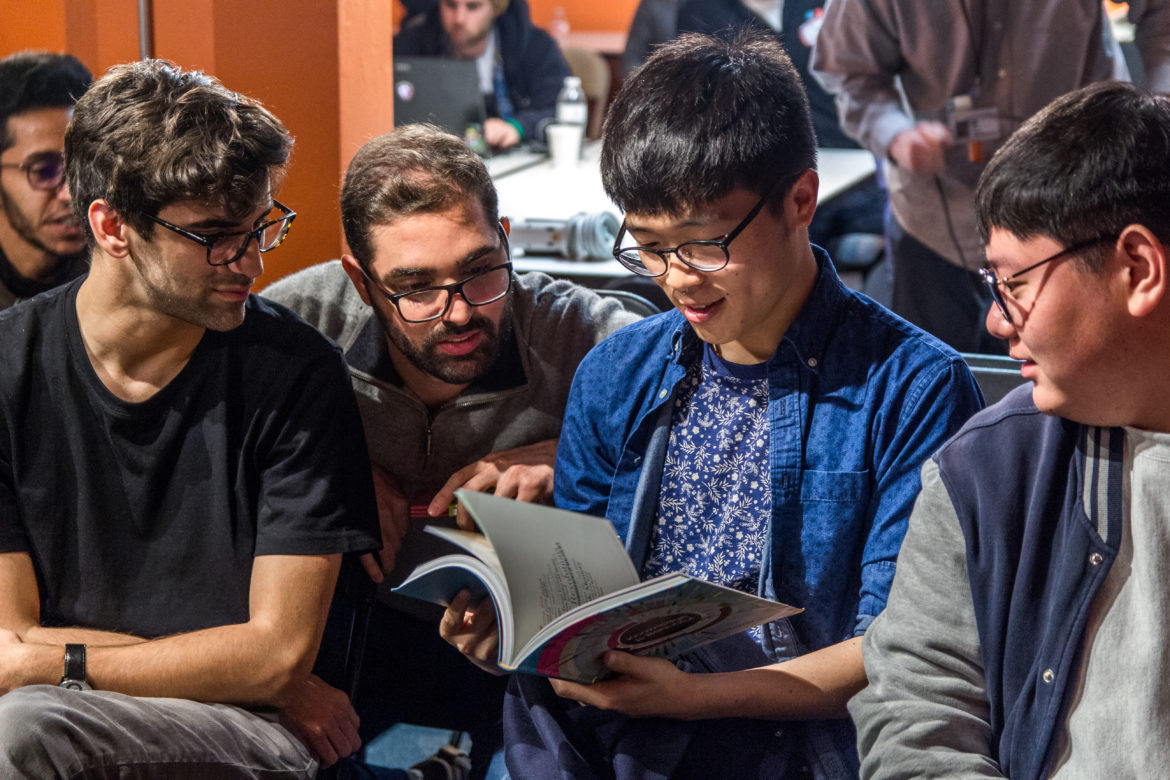 Q: What sets the Academy's Interaction & UI/UX Design Department apart from the rest?
RM: First is our location. We are in the heart of downtown San Francisco, right in the epicenter of technology and design. In the last ten years, every major tech company has opened offices in San Francisco: Google, Facebook, Lyft, etc.
Within a six-block radius of our building, there are over a dozen major companies who've hired our graduates.
For example, Capital One has a giant corporate office two blocks from our building, and they've hired four of our recent graduates.
The second is our curriculum. We teach students a comprehensive design thinking process, which takes them confidently into their careers.
Whether its UX/UI, motion graphics, VR or IoT students learn how to learn and apply knowledge. We guide them to develop stellar portfolios that feature robust case studies, not just final designs or mockups.
You can't build this kind of sophisticated industry-ready portfolio in twelve weeks or three months. Boot camps only take you so far.  Our industry partners like Facebook repeatedly say that they appreciate the depth and breadth of our student projects and portfolios.
Q: What advice would you give your younger self?
RM: Stay calm, don't panic, you'll get there. It is easy to get anxious about making decisions about your career right now.
Take your time, let things develop, everything will work out eventually.
Remember, don't get too caught up in a specific technology. The technology is eternally changing, so don't try to chase it all.
Work on your fundamentals as a designer and focus on the process of learning and re-learning.
Be a Design Thinker who uses technology as a tool.
With a strong foundation in Design Thinking and process, you can leapfrog over the current technology "de jour" and focus your efforts on what's happening next.
When the industry refreshes itself every 18 months, you'll be gaining opportunities rather than being shut out.