Intro to Multimedia Communications: Is It Worth Pursuing?
Multimedia communications may sound vague, but in reality, it's a lot more present and constant in your everyday life than you may realize. It's definitely worth a closer look and deeper study.
Multimedia communications is everywhere.
Whether it's social media, online marketing or even face-to-face virtual discussions, modern-day communication comes in multiple media (hence the term multimedia) formats, including text, image, audio, and video.
Those who study the evolving field of multimedia communications learn to be part of the online creative world using these same media formats. When pursuing a degree as a communications major who specializes in this subject, you can expect to study:
The art of storytelling
Broadcasting
Journalism
Mobile platforms
Communications platforms
Communications tools
Video/film production
What Careers Await You as a Communications Major
The broad spectrum of communications-based career paths will likely surprise you. Some examples of fields that fall under this category include:
Film professionals who make short films, music videos or even news programs. Any creative endeavor that uses film to tell a story.
Broadcast journalist or TV and radio production crew creating and developing programs for mass consumption.
Marketing professionals who develop eye-catching ways to promote brands such as video, imagery and interactive content.
Web designers who use multimedia productions to grab and hold the attention of their audience whether they are 10 or 110. Nothing says "You need to see this" like video or savvy imagery.
Animation artists who work for some of your favorite companies like Walt Disney and Universal Studios start with a core understanding of multimedia communication and use it to create films with talking dogs and cars that become superheroes.
How about being the one who edits the videos or creates training material for a Fortune 500 company? The world turns on communication and any job in any field requires you to master it.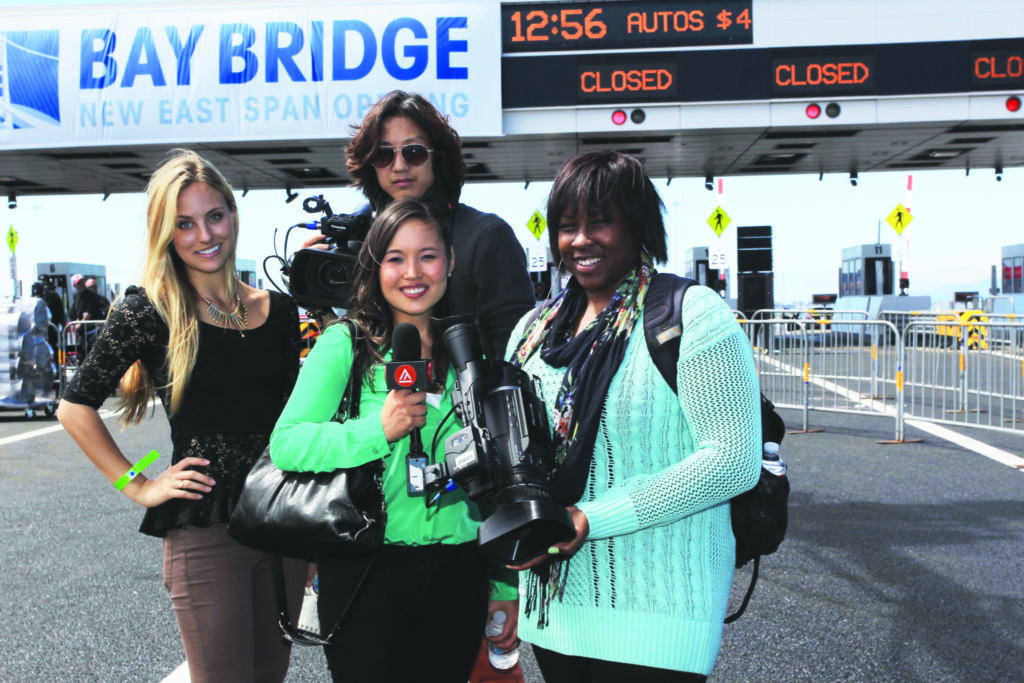 Why Go to School to Study Multimedia Communication?
You already know how to make videos for YouTube and you've been keeping your own blog since you were six, so why take this on this study as your major?
Making multimedia communication part of your academic agenda opens up a world to you that you just think you know. Education gives you access to the newest tools and software platforms available — programs that cost thousands of dollars are available via state-of-the-art graphics hardware systems.
Classes let you work with mentors that have already razzled-dazzled the world with their talents. You learn from the best, so you can become one of the best. The hands-on approach of working with talented professions improves your comprehension of the techniques and your appreciation of the artistic talent involved in this field.
While you learn, you gain access to networking opportunities and are able to collaborate with those who are the future of the communications industry. You can also use the projects you complete while working towards your degree to enter the workforce with a solid and polished portfolio.
---
Interested in finding our more about this course? Visit our School of Communications and Media Technologies page for more details. You can also request information from Academy of Art University's admissions representatives. Get started on your application now once you're decided this is the career path for you.