Karen Hirst: Acting Faculty Spotlight
This week in our Faculty Spotlight is, Karen Hirst. Karen is full-time faculty here at Academy of Art. She is most known for her Improv and Comedy classes.

Q: How did you get to where you are today? What is your backstory?
KH: I graduated with a degree in theater and speech from MacMurray College in Jacksonville, Illinois.
I moved to Chicago as it had a vibrant theater scene. I did the usual round of auditions and enrolled in The Second City Improvisational Theater workshops. I studied under the tutelage of Del Close.
I auditioned and was cast in Second City's Touring Company. I performed throughout the United States with the touring company for 3 years as well as their resident company in Los Angeles.
After leaving Second City, I performed as the lead singer in a show band. I toured with that band for a year. I later moved to Minneapolis and worked with several theater companies: Commedia Theater and Climb Theater.
I was asked to teach Improvisation classes at a local college. That was the beginning of my journey as an acting teacher. I loved working with young actors.
I moved to San Francisco in the 80's. I have performed locally at the Magic Theater, The San Francisco Playhouse, The Cowell Theater, Spreckels Center for the Performing Arts, Herbst Theater, Theater Rhinoceros, ZSpace Below, the Phoenix Theater and Un-Scripted Theater, to name a few.

Q: What is your advice to young actors?
KH: Stick with it, continue to learn and challenge yourself everyday.

Q: Tell me about what you're working on now.
KH: I continue to work as a singer with the Tom Shaw trio and will be appearing at the end of the month in a show entitled Divine Divas.
I create original comedic sketches with my writing partner. We most recently performed as part of the 3 Girls theater festival in August at ZSpace Below. We are anxious to create a new show that takes a satiric look at the influence of the digital world in all aspects of our lives.

Q: What had been your biggest accomplishment as an actor? What has been your biggest challenge?
KH: My biggest accomplishment has yet to be. Biggest challenge would be a one woman show. I played six different characters and sang 12 songs. I was very grateful that I had an improv background.

Q: Number 1 tip for auditioning?
KH: A casting director once told me: Look at an audition as an opportunity to act for two to five minutes, enjoy the experience. Enjoy the experience.

Q: What is a film or play that inspires you? Why?
KH: A film I recently saw that inspired me was a documentary about Ruth Bader Ginsburg, RBG. I also saw "The Wife" with Glen Close and Jonathon Price. If you want to see what great film acting looks like, watch Glen Close in anything.

Q: If you can be any animal in the world, what animal would you be and why?
KH: A song bird, creating beautiful music for all to hear and free to fly wherever my heart desires.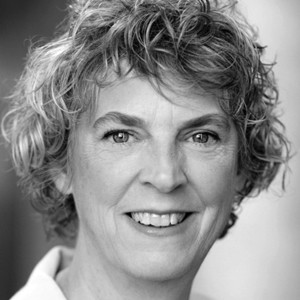 Karen Hirst teaches Improvisation, Acting for Actors, Respect for Acting and is the faculty sponsor for the Drama Club. Karen has been with the Academy since 1996 and is a full-time faculty member.