Education and her Passion for Automobiles Landed "The Dream Job"
From a very early age, Caroline Cassini knew she wanted to get into the car world.
But she didn't really know how to go about it.
Until one day, family friend and mentor Rob Myers, offered some advice. "You need to go to school for this," said Meyer. "You need to understand the ins and outs of an automobile. You need to understand the why, because that's what's really going to set you apart."
Following this advice, she attended Academy of Art University's automotive restoration program in San Francisco, California. She was the first woman to enroll, and in 2018, she became the first woman to graduate from this prestigious degree program.
Learning Skills of the Trade
At the Academy, Cassini enjoyed lots of hands-on time with the Academy's extensive collection of vintage automobiles—gaining disassembly, sheet metal, woodworking, and other skills necessary to thrive in the industry.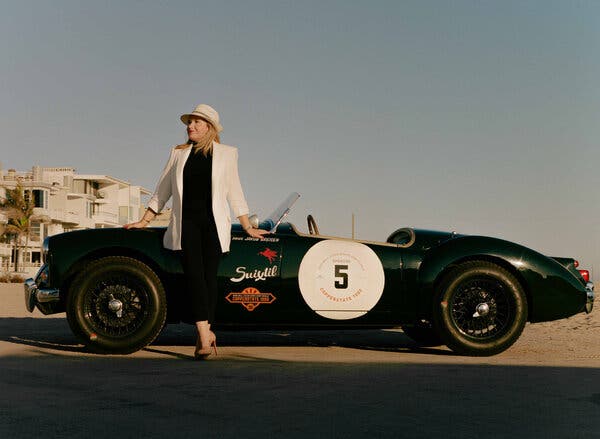 Her instructors were experts who both worked on and judged some of the world's greatest cars every summer at the Pebble Beach Concours d'Elegance.
"When I was studying Automotive Restoration at Academy of Art University, I took up welding and had a real passion for it," Cassini told hotcars.com. "I ended up getting rather good and made a replica Bugatti Type 35 horseshoe grill for one of my final projects. I miss getting my hands dirty, but I have to say that I was happy to trade in my Levi's for a blazer."
Gone Trailblazing
Since graduation, Caroline has been turning heads in the automotive industry.
Cassini's Academy connections lead to her first post-graduation job at the East Bay's premier classics dealer, Fantasy Junction of Emeryville, where she proved her expert knowledge of vintage cars. At the height of the pandemic, she sold a 1935 Auburn Boattail Speedster for a whopping $850,000.
More recently she made another career move accepting the role of general manager of British website The Market by Bonhams.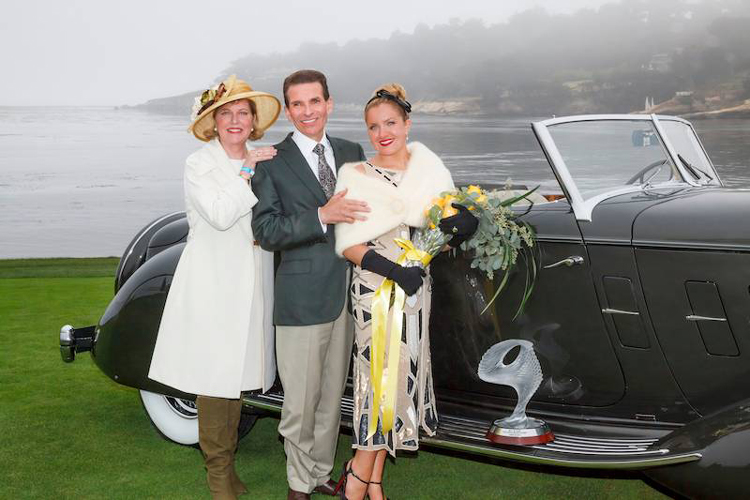 Beyond Instruction, Mentorship
Even with all her success, she never forgets to give credit where credit is due.
"I've had incredible mentors," she said, citing her own list of personal influencers, including her father, Joseph Cassini, and her Academy of Art instructor, Lloyd Buck.
Caroline Cassini is just one example of what can happen if you take the necessary steps to turn your passion into a career you will love. Knowledge is key, so with the right educational program to teach you the practical skills for your industry, along with instructors who will inspire and mentor you, you too may enjoy the fulfilling creative career you've been dreaming of.
---
Learn more about Academy of Art University and our various art, design, and technology programs from our admissions representatives. Apply now to take the next step to your dream career.
---
Hero image courtesy of Hagerty Insider.