Alumni Behind the Scenes: Aladdin
Today is the day! Genie is out of the lamp once more, this time as a live-action character , and accompanied by Agrabah's very own Bonnie & Clyde tandem, Aladdin and Jasmine.
Walt Disney's 1992 hit animation movie, Aladdin, is back to not only tickle the fancies of all 'em 90s kids, but also reintroduce the much beloved characters to a new generation of viewers.
Behind the Scenes
Expect this musical to be nothing less than dynamic and action-packed, with none other than Guy Ritchie (Lock, Stock and Two Smoking Barrels, RocknRolla, Sherlock Holmes, The Man from U.N.C.L.E.) taking on the directorial role. It's also sentimental–and a delight–that the composer for the original film, Alan Menken, came back on board. Now that's doing a proper revival.
Speaking of roles, Will Smith is Genie, Mena Massoud is Aladdin, Naomi Scott is Princess Jasmine, and Marwan Kenzari is Jafar.
All good, Hollywood, but what's most relevant to us here at the Academy are the wonderful alumni who helped and contributed to this production. Congratulations, and we're certainly very proud of you all!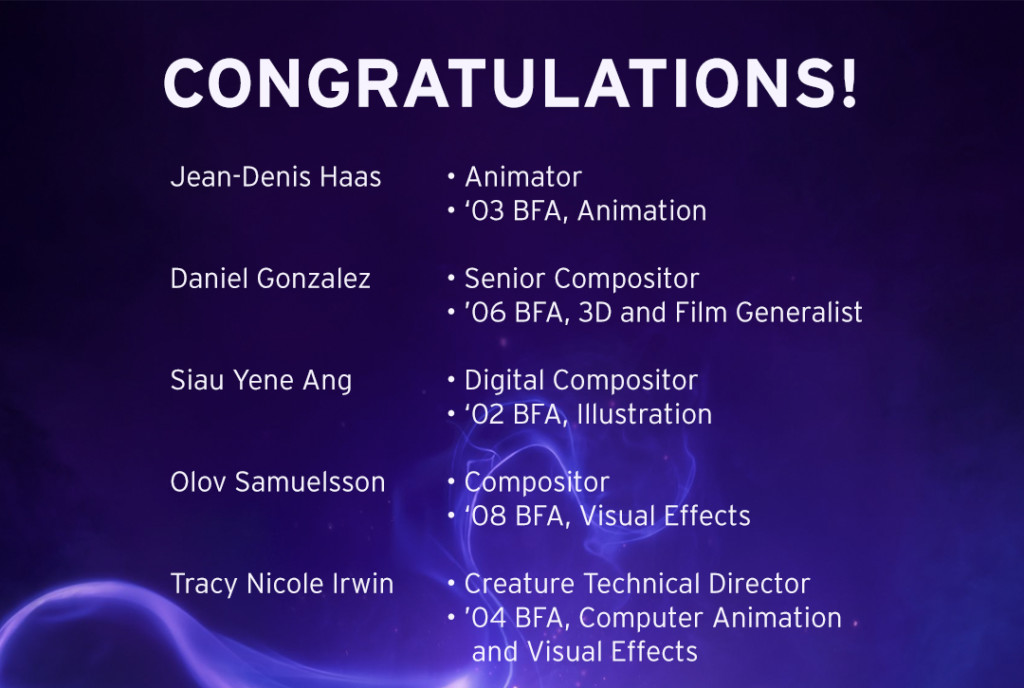 Go ahead, hop on that magic carpet for a ride! It's a whole new world out there.
---
Do you want to be like these Academy of Art alums, working on the coolest projects in their respective industries? Get started by requesting for more information on our programs. If you're already decided, make it official, and apply now.