These San Francisco-Based Art Non-Profits Need YOU
Let's face it. If you're an ambitious college student, you're looking to gain real-world experience anywhere and in any way you can.
If you're staying in San Francisco for the summer, we might be able to help get you a foot in the door at some organizations that need volunteer art, design, and communications assistance.
We've taken the liberty of making some connections for you at some San Francisco-based art non-profits that are in need of creative volunteers. Each one is unique in its own way. We hope you see the value in giving back to the Bay Area and what each of these organizations is doing to make art possible and accessible for everyone.
There are definitely more out there, but here are three to get you started as you make your summer 2018 plans.


1.) Root Division
Root Division prides itself on fostering creativity hand-in-hand with volunteerism and community engagement. This strong culture of giving back to the Bay Area is at the heart of everything they do.
In their Youth Education department, the organization pairs its teaching artists (members of their Studios Program) with volunteer teaching assistants to teach free after school art classes at one of its nine partner sites.
Classes meet once a week for one hour each, between 2-6 p.m., Monday through Friday. You only have to commit to one class per week. Definitely reasonable for a busy college student!
Beginning in June, slots will open on the Root Division calendar for interested artists to help teach these classes.
If you're interested in teaching, e-mail .
Not an artist? Not a problem! Root Division also needs help in event planning, communications, and gallery installations. Submit an e-mail to the corresponding address of the area you're interested in:
Events:
Digital Communication and Marketing:
Installations: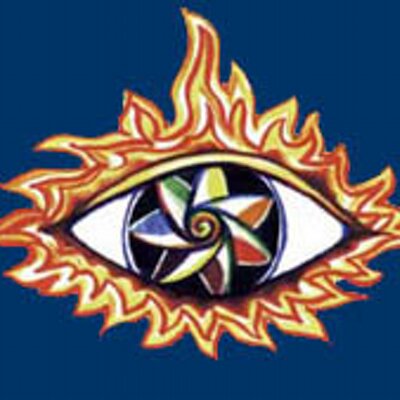 2.) Precita Eyes Muralists
If you've spent some time in the different neighborhoods that make up San Francisco, you already know that murals are plentiful. Precita Eyes Muralists is a unique non-profit that offers artists the chance to beautify urban environments and educate the public about the process and history of mural art. The group's work can be seen in a variety of communities throughout San Francisco.
Precita Eye's offers some unique opportunities for volunteers. Those include designing, painting, and giving tours.
Even better? People who volunteer over 10 hours of their time can take the organization's $75 Community Mural Arts Education Workshop for free. Those who volunteer more than 70 hours of his or her time can take the Community Mural Workshop, lead by a master muralist, for free.
To fill out an application, you can visit their website or call 415-285-2287.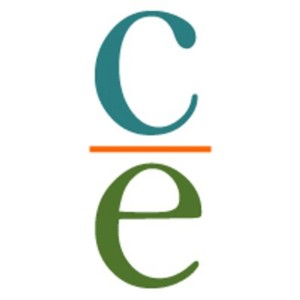 3.) Creativity Explored
According to its mission statement, Creativity Explored gives artists with developmental disabilities the means to create and share their work with the community, celebrating the power of art to change lives.
With two studio locations in San Francisco, Creativity Explored is committed to supporting people with developmental disabilities in their quest to become working artists, and to promoting their work as an emerging and increasingly important contribution to the contemporary art world.
Here's a list of ways that you can help:
Administrative Support
Volunteers assist administrative staff to perform clerical support functions, e.g., preparing mailings, filing, entering data, answering phones, performing special projects, etc.
Necessary Skills: Personable and organized, good customer relations skills
Expected Commitment: Minimum of three hours per session when need arises
Art Studio
Volunteers assist in the studio to facilitate the art making process. A wide variety of non-toxic art media are used to create works on paper, sculpture, mixed media assemblages and construction, etc. Responsibilities may include prep work, clean up, teaching assistance, special projects, and workshops. Volunteer slots for the art studio are limited and not always available. Volunteers must be available on a weekday during studio hours, 8:45 am to 2:15 pm.
Necessary Skills: Working familiarity with various art media and techniques, respect for individual creativity.
Expected Commitment: Minimum of four hours per day, one time per week for three months.
Exhibition Preparation & Installation
Skilled volunteers are needed to assist us to prepare and install exhibits. We also use volunteers to prepare the gallery before and after exhibition, i.e., spackling, painting, and hanging artwork.
Necessary Skills: Demonstrated competence to prepare art for exhibition, and/or basic interior wall painting skills.
Expected Commitment: Assist us with at least three exhibitions in one calendar year.
Gallery Sales Support
Volunteers are needed to assist with gallery sales, greeting gallery patrons, organizing and preparing artwork for sale, inventory, and other projects. Must be available one weekend day from 12:00 – 5:00 pm.Necessary Skills: Personable and organized with customer relations or retail experience.
Special Events
There are a variety of activities for people who wish to volunteer at exhibition opening receptions, our annual holiday sale, or our annual fund raising event. Responsibilities may include welcoming attendees, setting up and staffing the wine and food area, providing artist bios and other information to patrons, writing receipts, wrapping art, etc.
Necessary Skills: Friendly and responsible.
Expected Commitment: Assist us with at least three special events in one calendar year.
Interested? Volunteer for Creativity Explored.