The Show Must Go On! How Fashion Weeks are Dealing With the Pandemic 2022
After a year of hosting shows virtually, top fashion houses are going back on the runway.
For the past 2 years, the fashion industry has had to resort to creative ways–outside of the live fashion show–to showcase their brands. For example, when Academy of Art University's live annual graduate fashion show was canceled due to COVID, our fashion design students presented their works on the virtual Spring Show fashion showcase instead.
It may not exactly be the runway they hoped to be on, but it did serve as a platform for them to make a mark in the industry just the same. One of the designers who took advantage of the virtual 2021 Spring Show is School of Fashion MFA alumna Bell Quintao. She has gone on to win the prestigious Gucci x Artsthread Global Design award, and, more recently, three IDA Design Awards Honorable Mentions, with her Spring Show collection.
Let's take a trip down memory lane, and see how fashion houses dealt with the industry challenges posed by COVID over the past two years.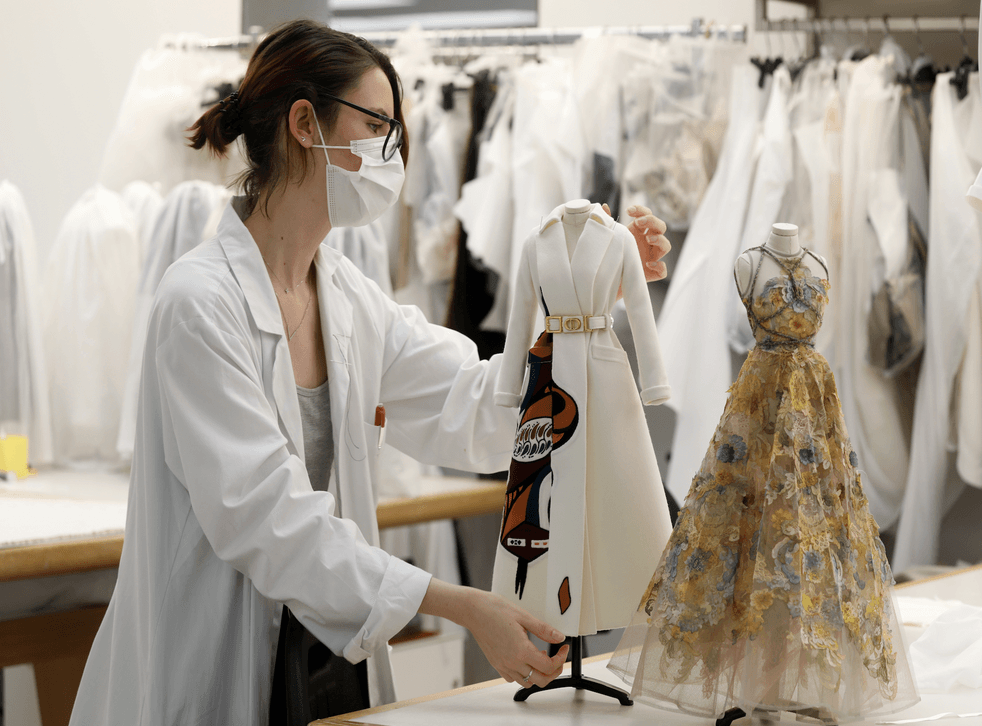 Flashback to 2019 – 2020
During the peak of the pandemic, everyone had to stay home to be safe. However, this didn't stop fashion brands from being innovative and creative in the way they showcased their shows.
Most of the top fashion houses like Giorgio Armani decided to livestream their fashion shows in an empty room, while other brands experimented with new ways to present their collections. For example, Dior created a brilliant miniature version of their dresses for Couture Fashion Week.
Some brands decided to host in-person fashion shows but had strict restrictions in place. Jacquemus was one of those that showcased its collection in person. Their Spring Summer 2021 collection took place in a rolling wheat field where VIP guests wore masks and were spaced 6 feet apart.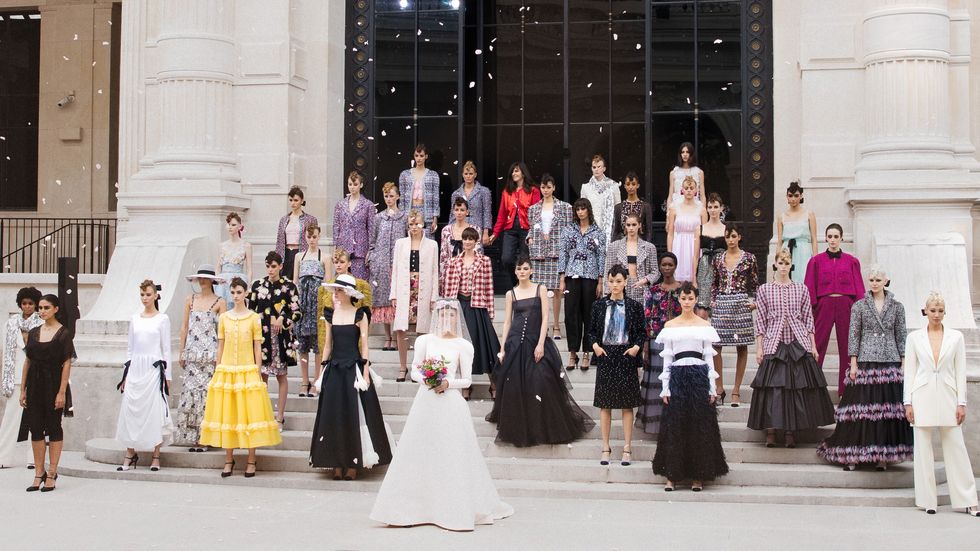 A look at 2021
With the development of vaccines and more research on COVID, we began to see a glimpse of hope in the midst of the pandemic. 2021 marked the year where top fashion houses slowly started to host in-person fashion shows while maintaining some restrictions. Specifically, Paris Fashion Week in Fall 2021 brought back popular designers showcasing their collections in famous french landmarks and gardens. Their vibrant and bright colored collections celebrated the resurgence of in-person shows and creativity in the pandemic.
Even brands like Dior that are known to have subtle color schemes decided to make a colorful splash in fashion week. Most of the fashion brands wanted to bring hope and positivity to a world that has lost so much during the pandemic.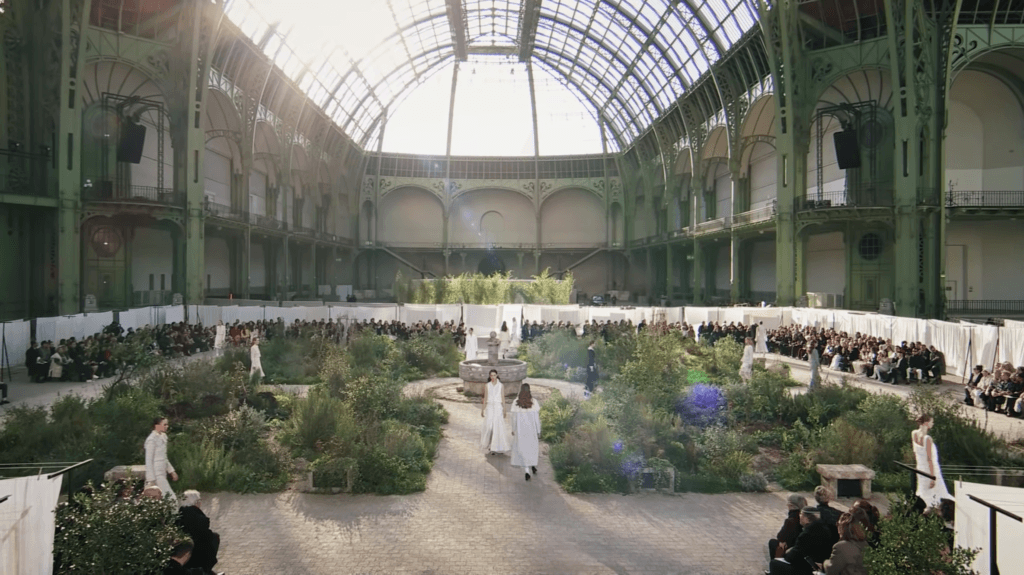 What to expect for fashion week in 2022
After creative solutions from leading fashion houses during this past year,, here's what we are looking forward to this year in fashion. New York, London, Milan, and Paris Fashion Week Fall-Winter 2022 are quickly approaching this month.
Most fashion houses are ready to make a big statement in returning to in-person fashion shows after multiple seasons of virtual shows. Louis Vuitton, Chanel, Dior, Saint Laurent and more iconic brands are getting geared up to showcase their Fall-Winter 2022 collections in-person. Additionally, most brands will also live stream their fashion shows for everyone online to enjoy.
Despite the successes of creative alternatives like these virtual runways and the Spring Show, many designers are eager to make a big splash in-person during fashion week this year. They long for the bold colors, prints, and larger-than-life presentations that mark the return of in-person fashion shows.
Expect to see shows that are even more extravagant than the ones we saw in 2021. As for Academy of Art University's fashion show, make sure to check back frequently as an announcement will be coming out soon and you won't want to miss it!!
---
Ever dreamed of showcasing your fashion designs on the runway? Academy of Art University's School of Fashion offers hands-on training in fashion design and provides opportunities for students to showcase work at their own fashion show. If you want to be part of the new creative class, request information from an admissions representative to learn more. When you're ready, apply to join us. Hope to see your collections in our next fashion show!