What You Should Know About Sound Design and Music Industry Careers
Music industry careers have many exciting opportunities for students who want to get their start either in production, recording or composition of music.
Do you love music? Are you musically talented? Do you love sounds and sound effects? Do you love flexing your creativity, talking about music, analyzing musical lyrics or watching music videos? If so, music industry careers may be for you.
Music industry jobs come in a range of types. Choices span a range of careers from sound effects, sound editing, background music and more. Here's what you need to know about them.
What's the Difference Between Music Production, Music Scoring, and Sound Design?
Simply put, musical scoring is the creation of music to enhance movies, television shows, and plays. Sound design is the creation of sound effects. Meanwhile, music production is the coordination of the creation and recording of a musical track.
Skills Required to Work in Sound Design and Music Production
Students who want to work in sound design and music production must have a variety of skills including:
Storytelling through music and sound
Ability to:

utilize sound effect and musical libraries to enhance storytelling
recognize basic musical elements
communicate about sound and music
Career Options
People who want to go into the music and sound design industry have many choices. They can work in movies and Hollywood, for video game design companies, help create television shows and commercials, radio ads, musical albums and more. Those who are musically interested and who have the right technical skills can fit in to a career in just about any sector.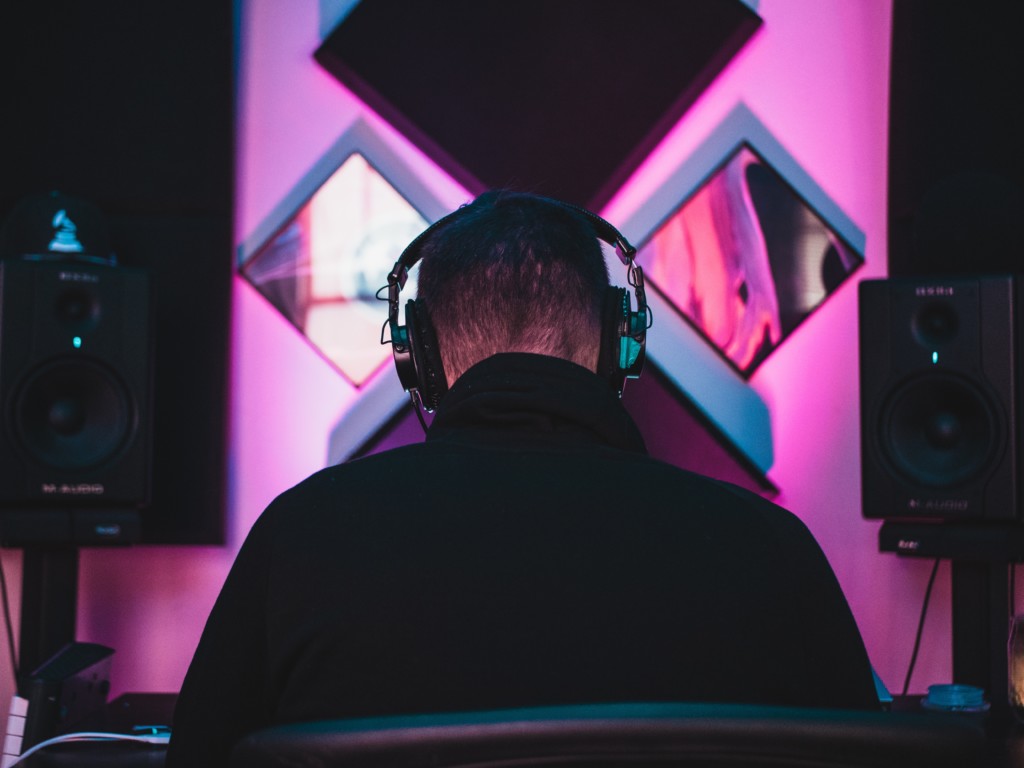 Potential Music Industry Careers
There are various types of music industry jobs available to people who get their degree in sound design.
Music Supervisor – Secures rights releases and coordinates the musical content for television shows, movies and more.
Music Editor – Helps the musical composer to create scores, edit music, and create the musical scores that heighten viewers' emotional investment in movies and television.
Orchestrator – Takes the musical score created by the composer and arranges it into sheet music for different instruments.
Sound Editor – Works on the creation of sound effects to drive the story and contribute to the entertainment of the audience.
Foley Artist – Creates custom sounds for television shows, movies and video games.
Production Recordist – Checks recorded material from set, mixes sound and maintains equipment to ensure that sound production goes smoothly.
Re-Recording Mixer – Finishes the production of sound to ensure that all sound and music is properly balanced to support the storytelling.
Score Composer – Creates original scores for movies, television, commercials and video games.
Lyrics Writer – Creates lyrics for performers and composers.
What is the Job Potential?
According to the Bureau of Labor and Statistics, some areas of the music industry are growing. Growth of as much as up to 8 percent is expected for broadcast and sound engineering technicians between 2018 and 2028, for example.
With industries like entertainment and institutions like business and schools requiring professionals to set up, operate, and maintain equipment, competition is also bound to be steep for audio-visual jobs. People who want to succeed in this industry, therefore, can benefit from career training from a well-respected institution. Having experience and an academic background can help you get your start in music industry jobs.
---
If you would like to know more about how to get into music industry jobs,  request information from our Academy of Art University representatives. Ready to get your start in music industry careers? Apply now to join our School of Music Production and Sound Design.