Alumni Behind the Scenes: X-Men: Dark Phoenix
Academy of Art University beams with pride as alumni from various schools helped work behind the scenes to bring the Dark Phoenix to light.
X-Men fans could not contain their excitement upon catching a glimpse of the Phoenix being unleashed by Jean Grey in their battle against Apocalypse. Now, Jean Grey is in a battle of her own, as she wrestles with the intensity of her mutant powers, amplified by a cosmic force that hit her during one rescue mission in space.
Sounds all very dire and grave, doesn't it? Given that Jean Grey—as herself—is already considered to be one of the most powerful mutants around, imagine just how much more devastating she can get as the Phoenix.
Even more, as the Dark Phoenix.
Fortunately, we won't have to imagine for too long as the film opens in theaters this weekend, June 7. Before that, though, we would like to extend our hearty congratulations and thanks to the following Academy of Art alumni who helped bring Jean's iconic evolution as the Dark Phoenix to the big screen.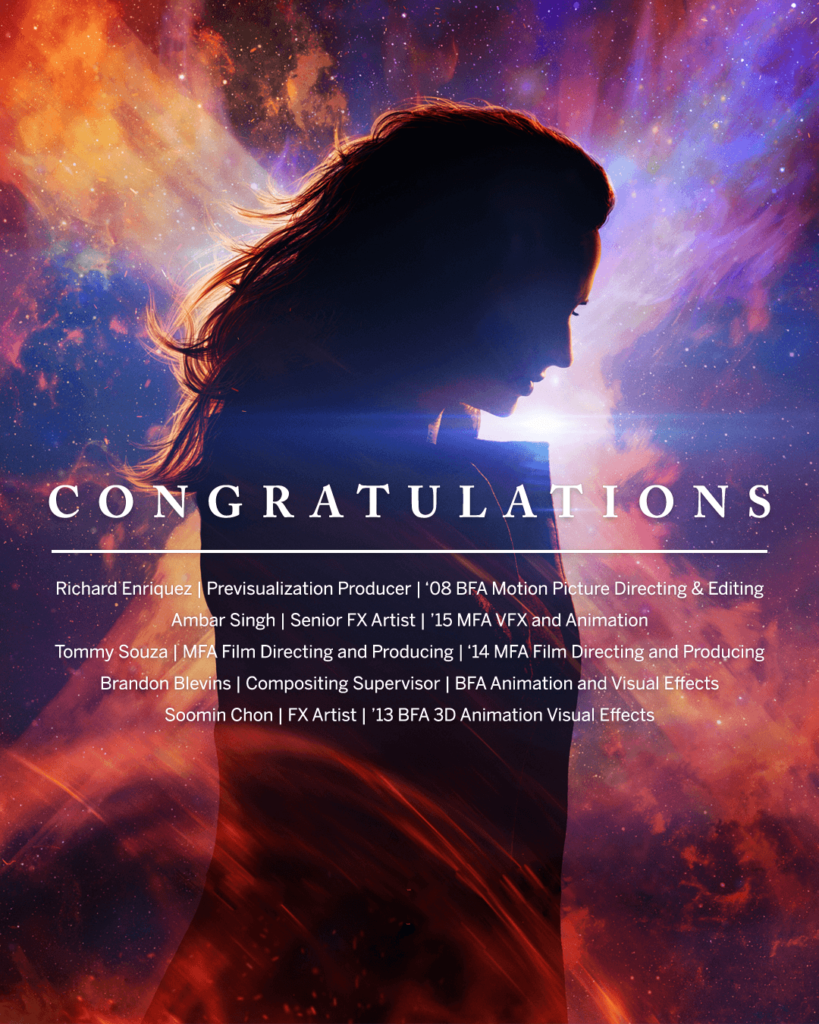 ---
Thinking of pursuing a degree in visual development, animation, graphic design, filmmaking, and other production-related courses? Get in touch with an Academy of Art admissions representative to request for information.
Ready to get your art and design career soaring like Jean Grey's Phoenix? Apply now.