ART U Weekly Roundup: Track & Field, Basketball Keep Eyes on the Prize
Academy of Art University student-athletes kept up their winning pace last week.
Here are a few highlights from the athletics department, courtesy of the track & field and basketball teams.
Track & Field Takes Major Steps Forward At Rumble In The Jungle
Getting its first look at Pitt State's Robert W. Plaster Center, the site of this season's NCAA Division II National Championships, Academy of Art track & field delivered seven new Nationals provisional qualifying marks and two improvements on existing provisionals at the Division 2 Rumble In The Jungle on Jan. 21.
Among the highlights were Duncan Agyemang's 400m plus his contributions to the 4x400m relay, Natalia Novak's 800m along with her part in the 4x400m relay, Yacouba Gnacko and Mathieu Tshani in the triple jump, Marie-Jeanne Ourega in the triple jump, Daniel Cortes Gonzalez in the high jump, and Selena Arjona-Alcazar in the 60m dash.
Women's Basketball Wins Over Chaminade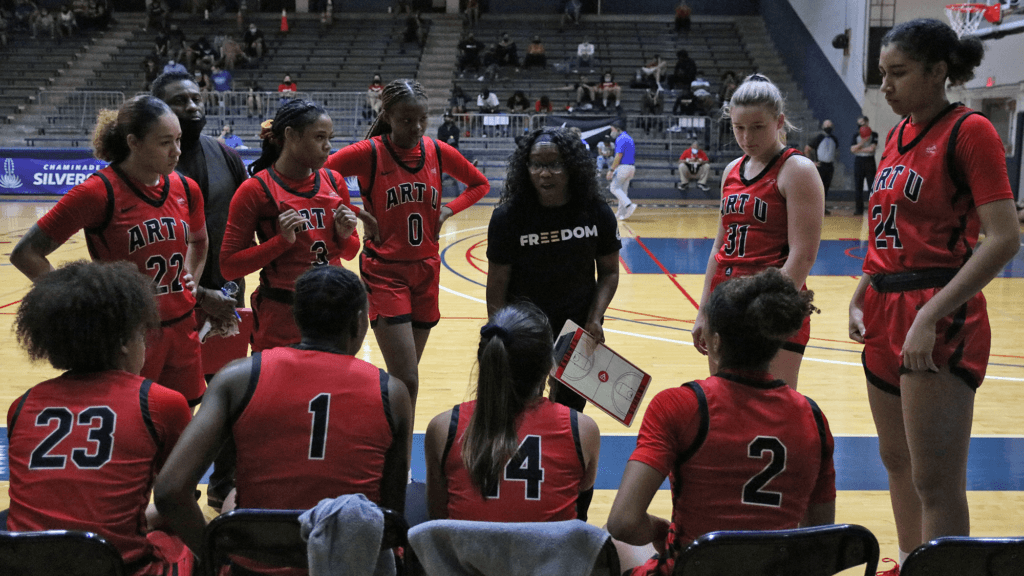 Embracing its opportunity to compete on Martin Luther King Jr. Day, Academy of Art women's basketball scored 19 points off 26 turnovers and never trailed on its way to a 70-59 Pacific West Conference victory over Chaminade. Four Urban Knights scored in double figures, seven recorded at least one steal, and 20 offensive rebounds helped the team produce 18 second chance points inside McCabe Gym as ART U completed its Hawaii roadtrip with two consecutive wins.
Klay Brown Snatches Third Consecutive PacWest Weekly Award
Maintaining the defensive intensity that has garnered him two straight Pacific West Conference weekly honors, Academy of Art men's basketball junior guard Klay Brown has extended his streak after he was named the PacWest Defender of the Week for the third consecutive week.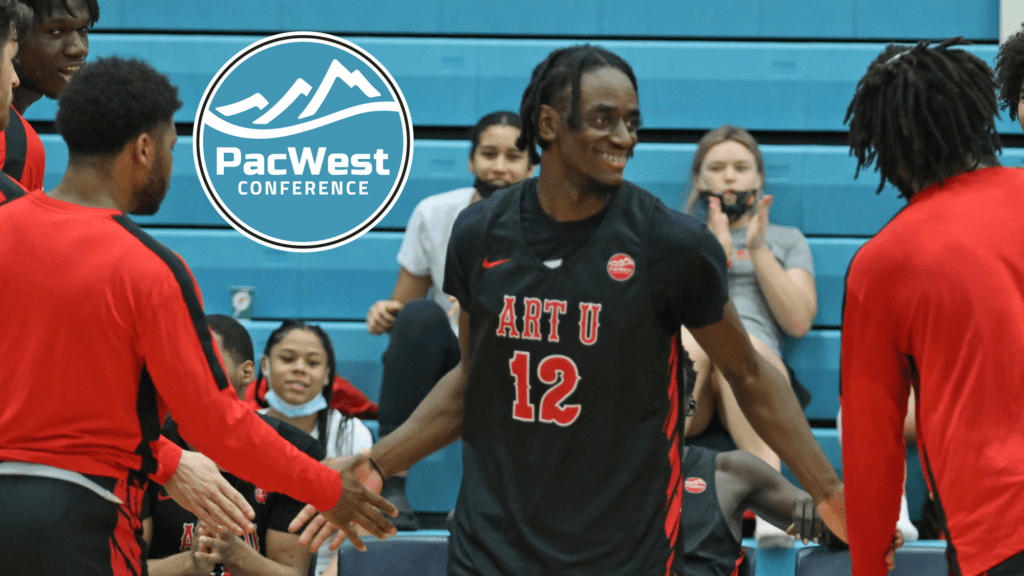 Already the conference leader in steals with an average of 2.6 per game and 45 on the campaign, Brown ranks first in the PacWest in both categories while ranking 11th in the nation for steals per game while slotting in seventh for total steals. Brown has tallied at least two steals in every game that he has recorded a swipe, including in each of the past eight games, while doing so in a total of 15 contests the season.
---