2018 Chinese New Year Float Honored with Judge's Award
This year, the Academy proudly hosted a float in the 160th annual Chinese New Year festivities. The float caught the eyes of millions of viewers and won an award—the "Judge's Award"—for the fifth year in a row! We could not be more proud of all of the students and faculty that worked for months to put this together.
History of the San Francisco Chinese New Year Parade
2018 is the 160th anniversary of Chinese New Year celebrations in San Francisco, and the fifth consecutive year that the Academy has participated in the event.
Many Chinese immigrating to the United States in search of a better life choose to settle in the Bay Area. They passed down their customs from generation to generation.
Among the ways they built their traditions were through festivals and celebrations—including the Chinese New Year Parade. The parade in San Francisco has the largest attendance of people of various Chinese communities and organizations in California.
The Academy's Parade Participation
Since 2014, the Academy's float has been honored by the Chinese Chamber of Commerce with the Most Artistic Float award.
This year's parade design lives up to the high degree of creativity and artistic merit of the Chinese New Year tradition. Students and faculty from a number of different schools at the Academy—including Fine Art, Acting and Illustration—collaborated to create a high-energy Year of the Dog float.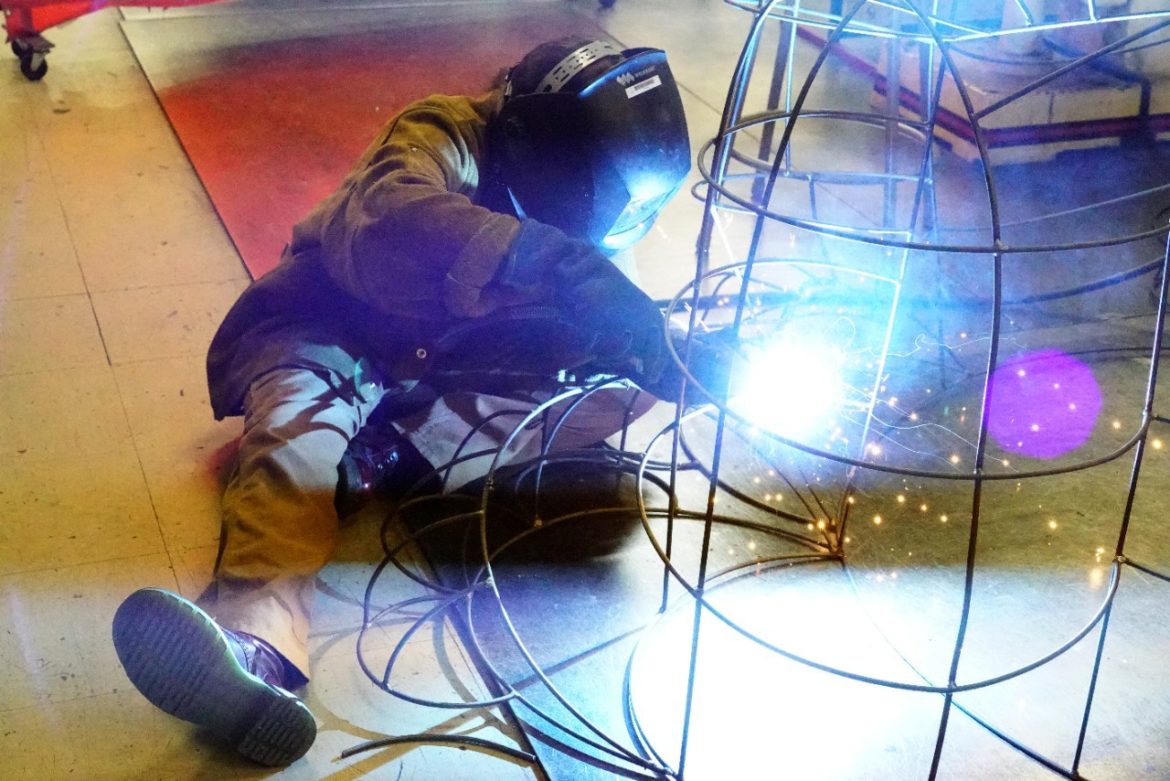 The Float Itself
Measuring 18 feet long, the Academy's float features 33 three-foot illustrations of dogs of Chinese origin. Designed by students in the School of Illustration, the dogs are carried by students from the School of Acting, who engage the crowd along the parade route.
The main sculpture, an 8'x8′ metal frame dog, sits at the front, while a real empress pug sits—in a gown and ruffle with a bone in her lap—at the back. Music composed by School of Music Production & Sound Design for Visual Media alumnus Shi Jia plays for spectators to enjoy. She composed 10 original tracks using traditional percussion instruments with a vibrant, youthful beat to celebrate the eleventh Chinese zodiac sign.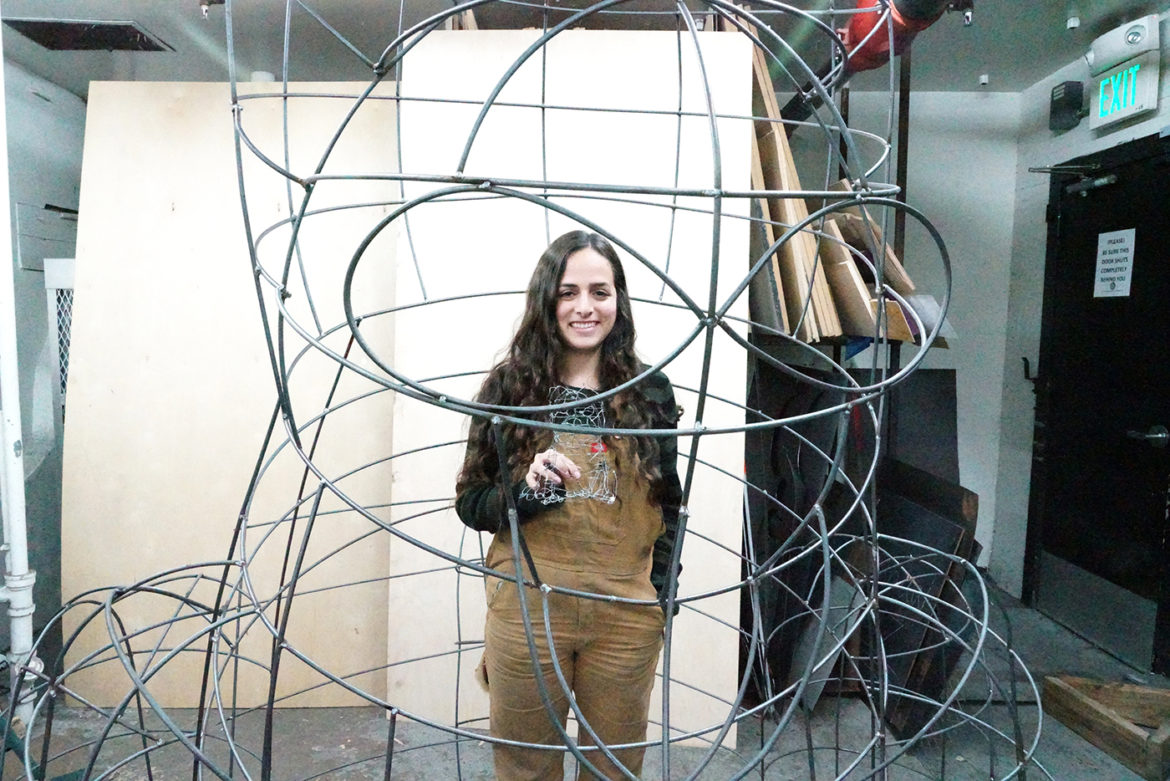 Check our behind the scenes article.