Contest! Create Your Best 6 Feet Apart Poster Design
It's time to make some lemonade out of this lemon of a year!
We're literally in the latter half of the year, but still it doesn't appear to be anywhere near letting up with all the bad news. While there's really not much we can do except ride it out, we might as well make the most out of it by winning cool prizes through advocating safety measures.
Like through this poster-making contest sponsored by Academy of Art University's Campus Life.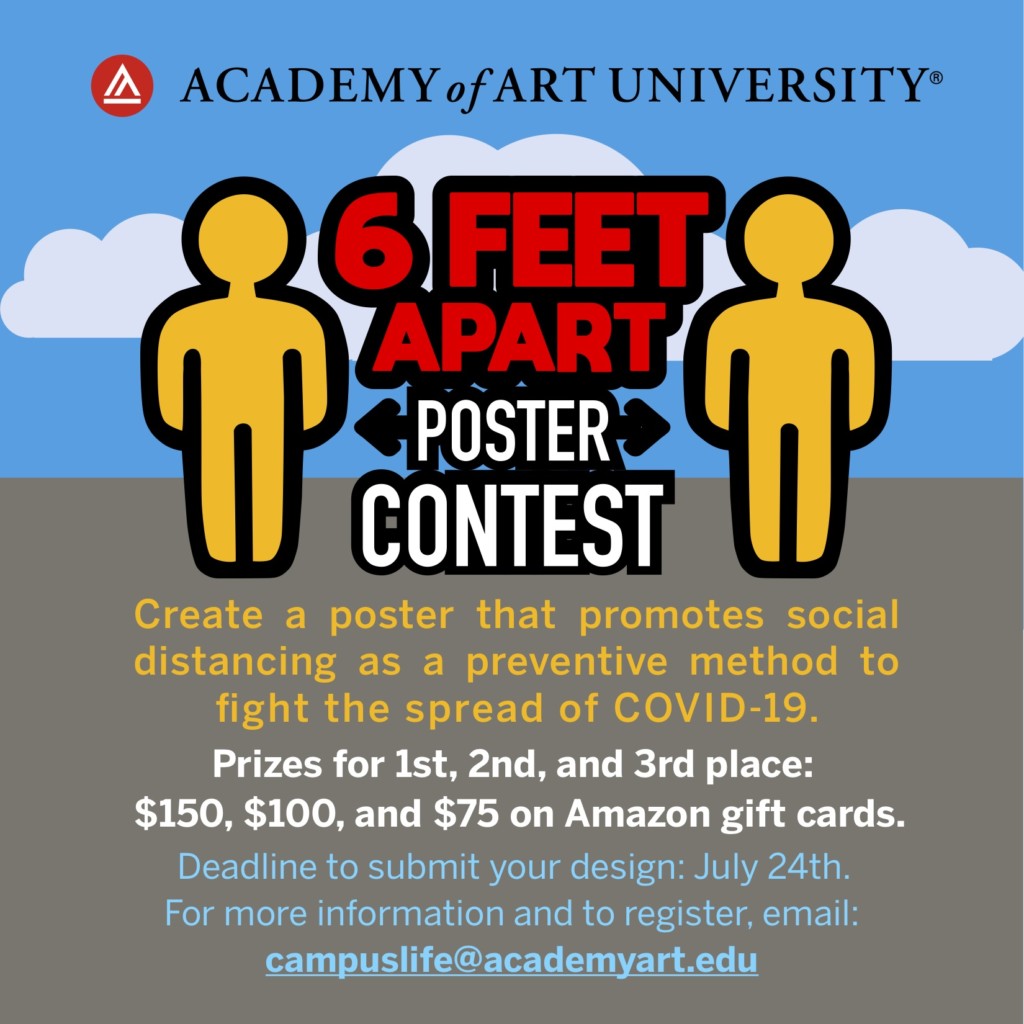 That's it.
The mechanics are simple and straightforward, as you can see above. As art students in one of the most premier institutions in the country (even NBC says so!), we're sure this is going to be a walk in the park for you. Keep that mask on and stay socially distant, of course!

Don't miss the deadline for entries! Mark July 24th on your calendars. Good luck, and may the best social distancing poster win!
---
Fall enrollment is open for online and virtual on-site classes at Academy of Art University. Request information from our admissions representatives, and get assisted in completing your application.