Countdown to the Graduation Fashion Show: Meet the Designers, Part V
What: School of Fashion Graduation Fashion Show
When: 3 PM – 4 PM on Saturday, May 11th, 2019
Where: 625 Polk Street, San Francisco, CA 94124
RSVP
Here at Academy of Art University, we love it when our student designers draw upon their personal history as inspiration for their collections. From growing up with two different cultures to merging fashion and architecture, student designers created inspiring collections that reflected their personality and story.
Now it's time to introduce our fifth batch of student designers and their collections from the School of Fashion!
Omotoyosi Olajoku
"The unexpected scroop"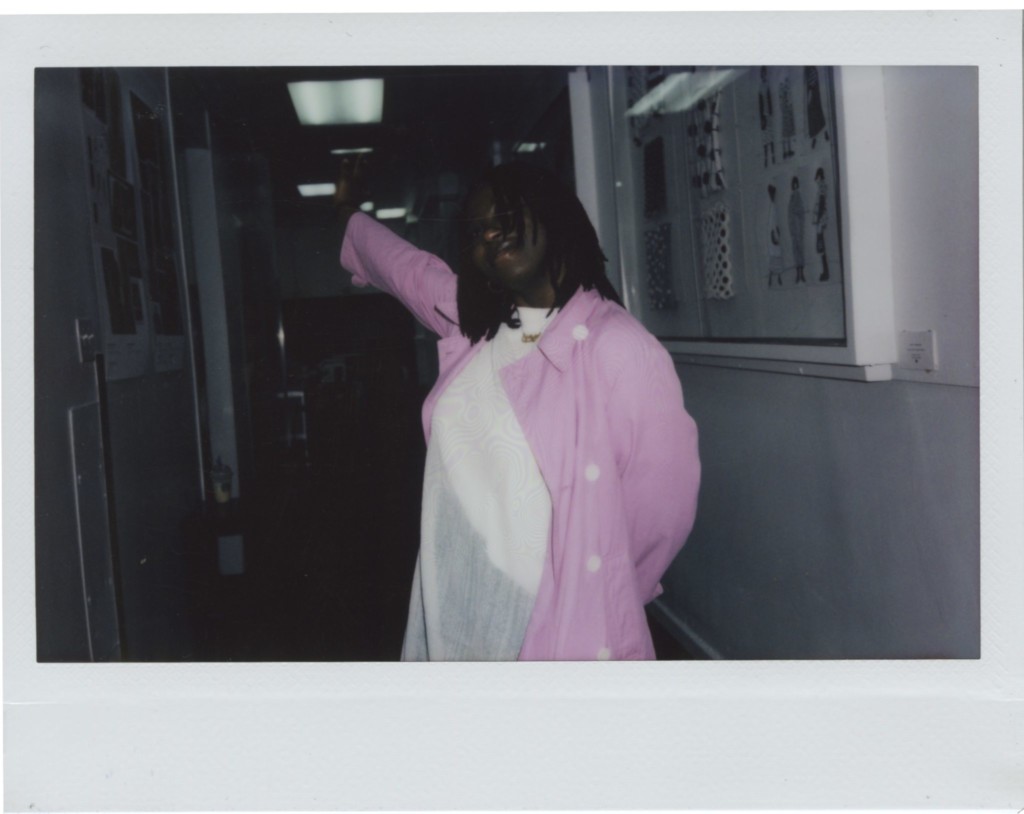 Growing up with Muslim roots and celebrating Ramadan, B.F.A. fashion design student Omotoyosi Olajoku took the topic of a dissected cow and gave it a fashion lens. When thinking about any form of dissection, fashion probably isn't the first thing that comes to mind. Olajoku, however, used it an inspiration on her way to a very wearable collection.
The garment inspiration came mainly from ribs and fat of the cow, the pretty pinks and reds that give it an obscure feminine touch. This idea gave Olajoku room to play around and have fun with her collection, thinking of how adding color and feminine flower designs would play out. She started with taking ideas from the labels on meat packaging at the grocery stores and transforming those into the entire color story for her collection. This twist gives the audience a different perspective, and a collection to remember.
Above excerpt by Madison Ahmani, Fashion Journalism student
---
So Hyun An
"Fashion congruence"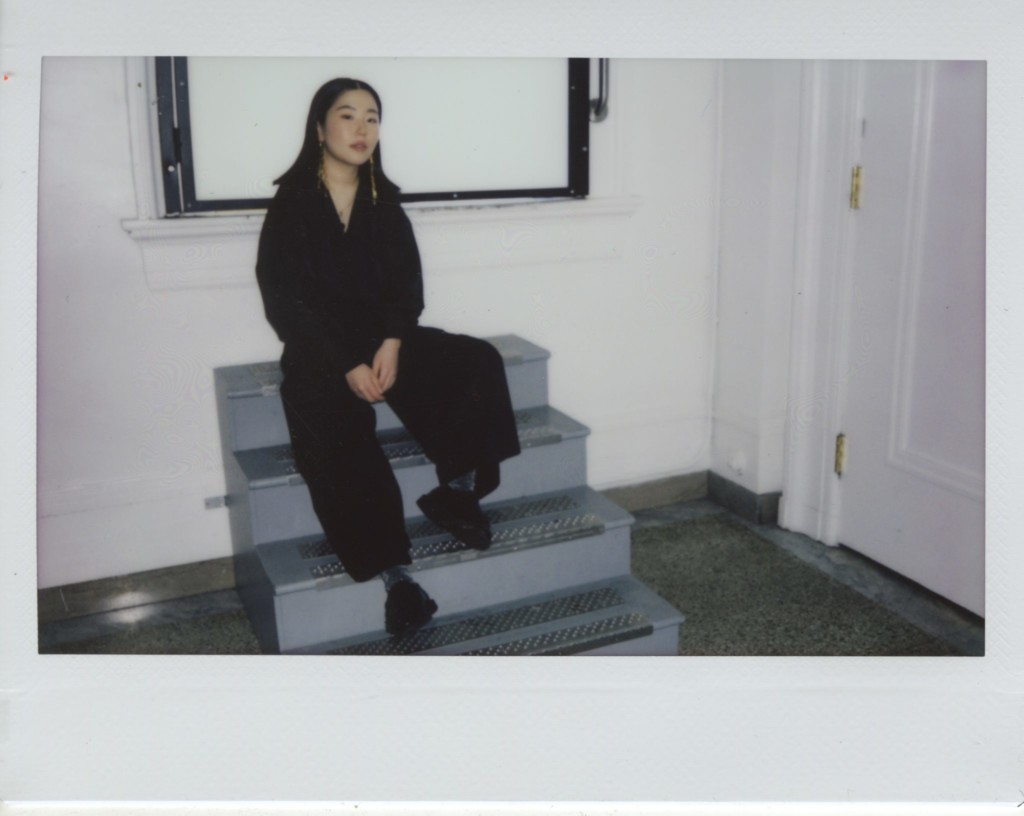 Born in South Korea but raised in Papua New Guinea, So Hyun An has a unique hybrid identity. The combination of these two unrelated and vastly different cultures had culminated in her unique senior thesis collection. "I'm trying to explore my roots as well as embrace where I grew up because that's what shaped me," she said.
Her collection combines the traditional dressings of Papua New Guinea with the traditional Korean hanbok dress. Feathers are a prominent feature of the collection, inspired by the traditional headwear of Papua New Guinea. Instead of using store-bought feathers, An decided to hand-make each one, a single feather taking over three hours to craft. She also used deconstructed bilum bags, another item native to Papua New Guinea, as fabric for the garments.
Above excerpt by Adriana Georgiades, Fashion Journalism student
---
Supawish Boonprasart
"Holding Society Accountable"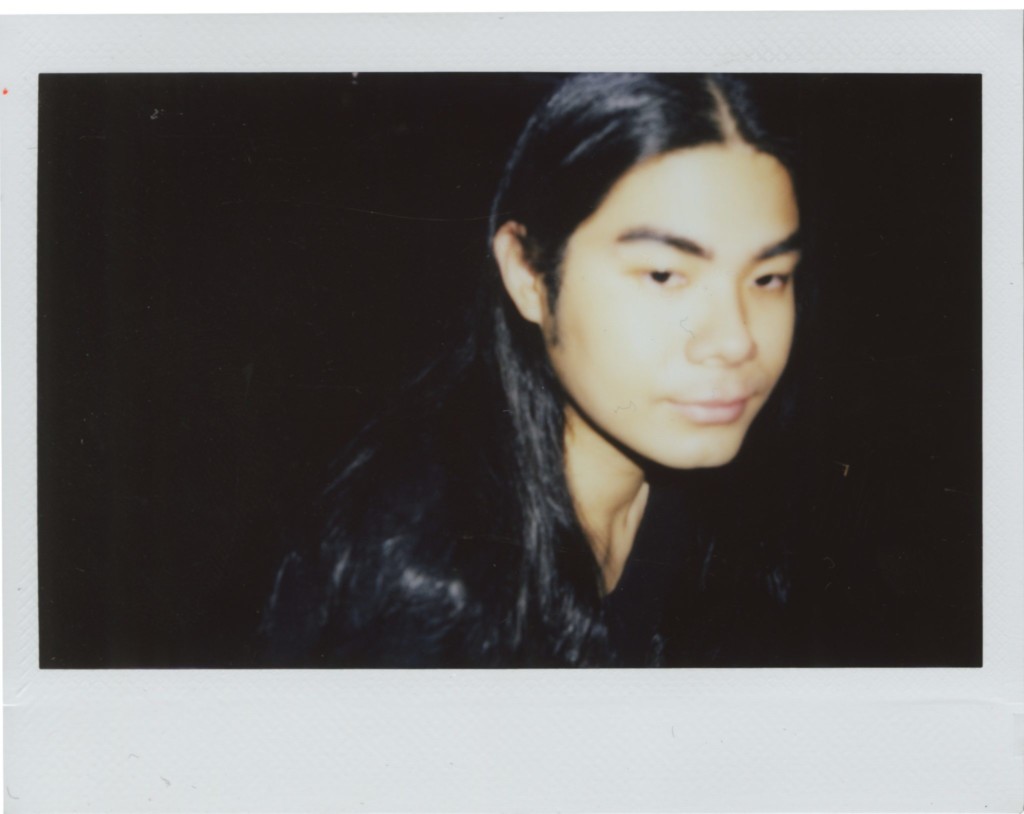 Growing up in Bangkok, Supawish Boonprasart would pass the same piece of abandoned land every day on his way to school. Lush, green and untouched, it was a place for locals to fish and harvest edible plants at no cost. Boonprasart vowed to buy it when he graduated, to ensure that it stayed that way and to preserve its biodiversity. He received an unfortunate phone call from his mother that he describes as "a little heartbreaking" as the call informed him that the land had been sold and was under construction, set to be turned into commercialized buildings. Boonprasart's collection is a tribute to that land, acting as a medium to bid it farewell and also to question the consequences of globalization and his country's social issues.
The colors of Boonprasart's garments mirror those of the garden; mossy greens and deep blues for the greenery and lake, and bright yellows and pinks for the flowers. He notes a concern that the bright colors he used are at risk of misleading viewers, causing them to perceive the collection as happy and hopeful and miss the darker message he wishes to convey: that globalization is destroying our planet.
Above excerpt by Fashion Journalism student
---
T Camarillo
"High-end drag takes the runway"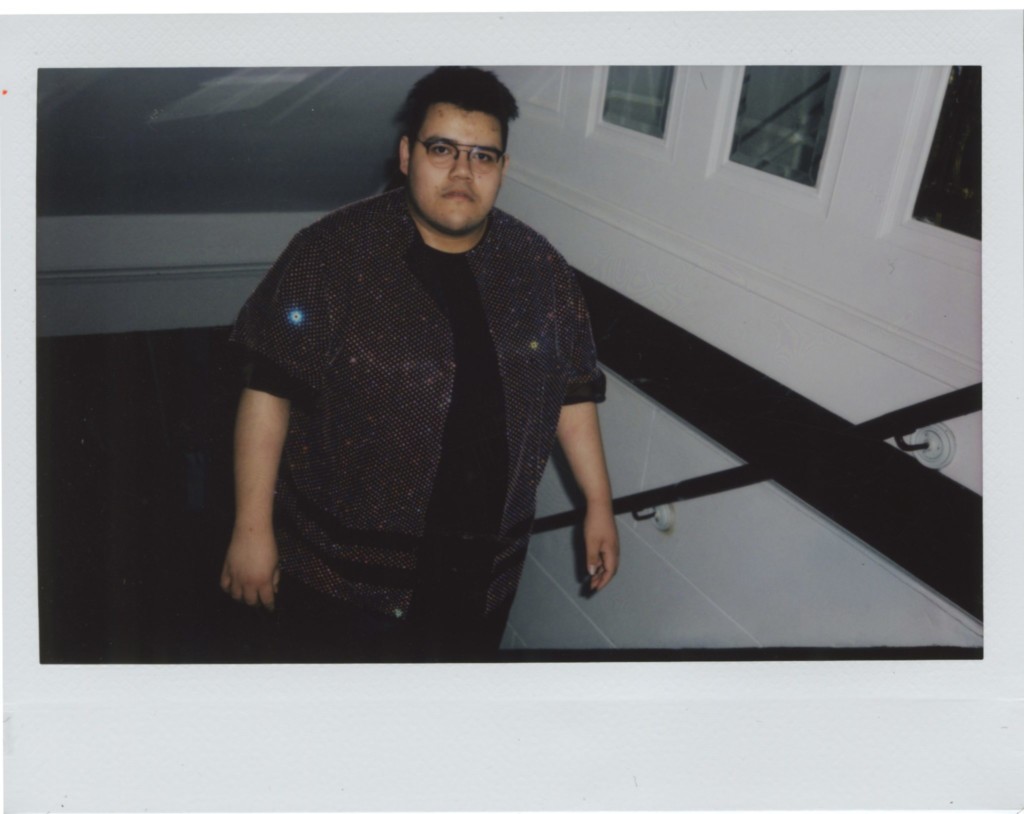 There's more to drag queens than the clothes they wear; there's life, color, sass, and a whole lot of power. B.F.A. fashion design student T Camarillo wanted to show the world what high-end drag is really about. Drag performers are seen as illusionists as if they are just performing and putting on a show for the people to see and enjoy. The beauty on the inside gives people something curious to think about. It's the part that no one sees or contemplate — the most important and hidden gems.
What makes high-end drag so special is her appealing look and specialized taste. In Camarillo's women's collection, high-end and traditional drag components such as eyelashes, rhinestones, and full wigs are featured frequently, but mostly as a metaphor; the exaggerated eyelashes link to the length of his pieces. The wigs embody the volume of his dresses and skirts. The rhinestones convey feeling good, looking good, and being untamed.
Above excerpt by Madison Ahmani, Fashion Journalism student
---
Xiangyi Zhou and Lamiae Ameziane
"Two Worlds Collide"
Solid versus fabric and form versus function are the main themes for a collection that explores what happens when fashion and architecture merge. B.F.A. fashion design student Xiangyi Zhou collaborated with B.Arch architecture student Lamiae Ameziane to create looks that challenge the solid world of architecture by incorporating fabric. Learning how architectural forms can be assimilated into a garment, Ameziane was attracted to the structural fashion Zhou was going for. The duo aimed to integrate architectural shapes and voluminous structure into fashion by incorporating digital printing techniques in a revolutionary way.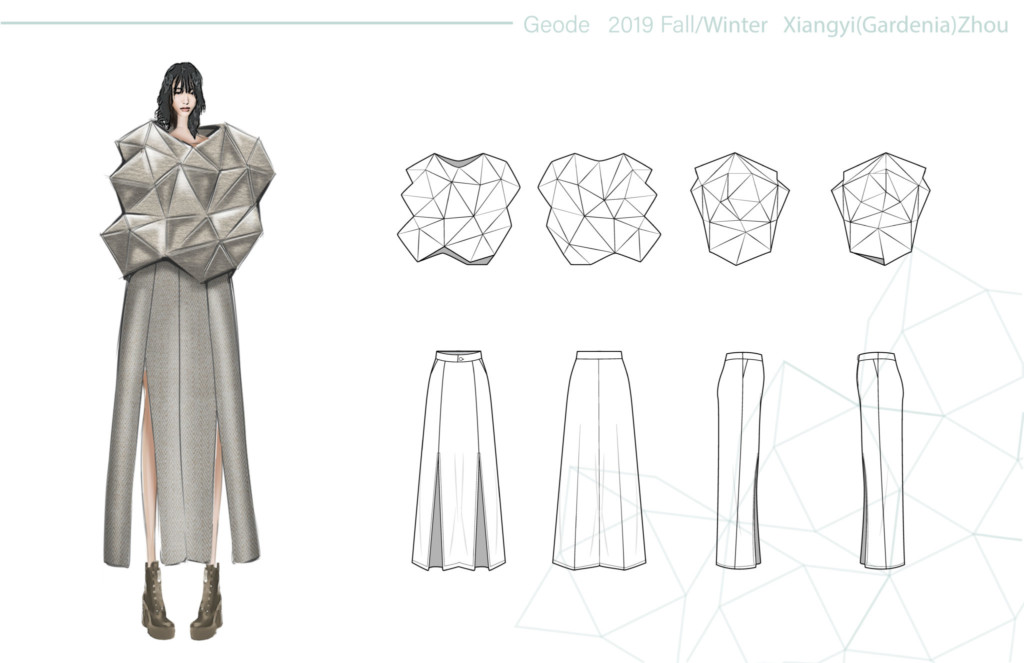 The different pieces are a representation of both 'architecture in motion' and 'structural fashion.' Foam, silk gazar, and wool are combined to create designs that are inspired by glass sponges and conceptually reference the skin of an armadillo. The latter's surface resembles a protective layer that changes in form and opacity. One can only imagine a solid armadillo that can turn into a fluid object with the ability to move as the body does. Fashion is no more limited to conventional fabric; instead, it can be adapted to fit silhouettes and forms that are created to stand out. To achieve their vision, Zhou and Ameziane used a process that involved a 3-D slicer software for three-dimensional visualization, a laser cut, and a vacuum that is designed to develop precise physical models.
Above excerpt by Camila Encomendero, Fashion Journalism student
---
Counting Down With the Academy
Have you been keeping up with our student design profiles lately?
It's not too late to catch up on our part one, part two, part three and part four of our countdown!
Keep your eyes peeled for our last post in the series tomorrow!
---
Header image courtesy of So Hyun An