Course Spotlight: Reimagining Audi at Industrial Design Schools
School of Industrial Design (IND) students recently rose to the challenge issued by giant automobile maker Audi to create designs for their vehicles in the year 2040. Those pursuing an industrial design career certainly got to put their creativity to good use, while also testing their design skills.
Science Fiction and Brand Influencers
The Audi redesign project falls under Corporate Sponsored Class IND 494, which aims to help prepare students for professional careers. IND student Kevin Chen and his group, Matrix, got inspiration from science fiction. As an interesting twist, they then applied it in the context of the growing trend of brand influencers.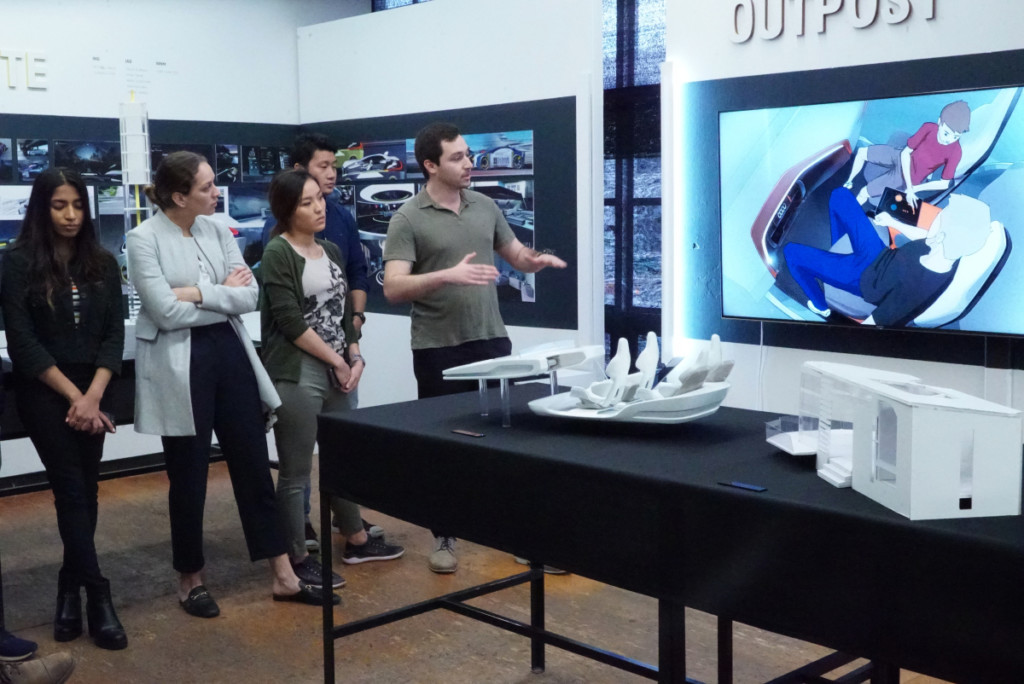 Their task was to imagine how Audi as a lifestyle brand will fit 20 years into the future. Ideally, enthusiasts should still be able to enjoy the full driving experience despite sharing the road with autonomous cars. Features such as push-pull steering and ergonomic changes were implemented to achieve this.
They also spruced up Audi dealerships with living quarters, a clubhouse, and other recreational features. They even included a glass-sided elevator to transport these vehicles to an in-house garage made of glass.
Creative Collaboration
The Audi project also allowed for great collaborative effort among the Academy departments—a first for many of the students. Retail and Commercial Design instructor Scott Cress and IAD Capstone Coordinator Tom Collom guided the the collaboration with School of Interior Architecture and Design (IAD).
Undoubtedly, there is much valuable experience to be gained from deadline-driven projects that involve handling different facets. Car-interfacing residencies and vehicle design gave students an idea of what an industrial design career is like.
Explained Cress, "This is the kind of collaboration experience that's going to help you get a portfolio piece that's going to get you a job."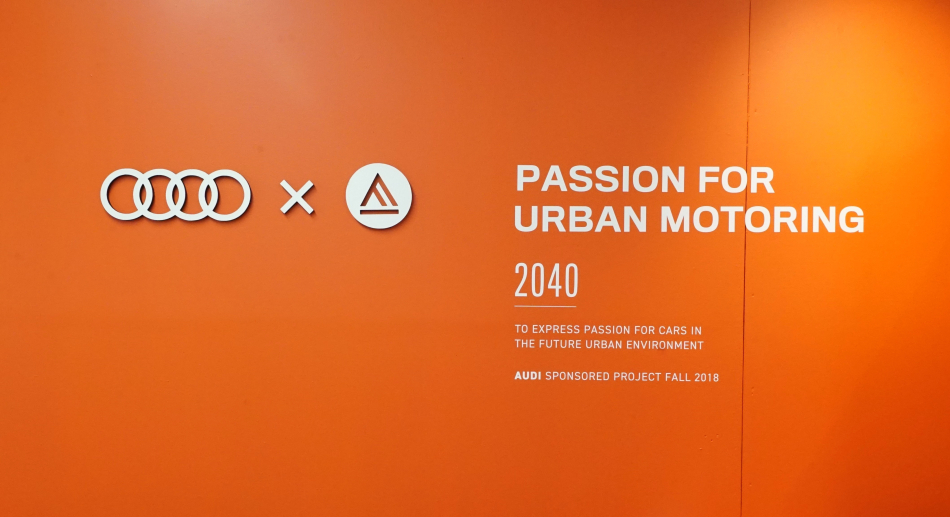 Past collaborative projects include redesigns of Volvo trucks and Jaguar sports cars, with students from the Schools of Fashion, Interaction and UI/UX Design, and Graphic Design.
Get started on your industrial design career. Contact Academy of Art University for more information on our Industrial Design and Automotive Restoration programs.
---
Article originally published on Academy Art U News by Nina Tabios.