Discover the Right Major For You – With the Help of Our Admissions Reps
Ever wish you could play video games, draw, or create things for a living? Newsflash: You CAN! Our admissions reps can help.
You're graduating from high school how are you supposed to know what to do with the rest of your life? Are your parents, teachers, and mentors shoving the traditional career paths down your throat? Let's be honest, you'd rather die than work in finance.
You love drawing, playing video games, and making movies with your friends. Going to work in a corporate office where you have to explain charts, wear tight clothes, and sit behind a desk all day (gasp), sounds absolutely soul-crushing and basic.
The good news is boring doesn't have to be a way of life. You can have a career that pays just as well as any desk job and actually do the things you love. Academy of Art University offers majors in art and design that train you in the technology and skills you need while offering networking opportunities to get a job after graduation.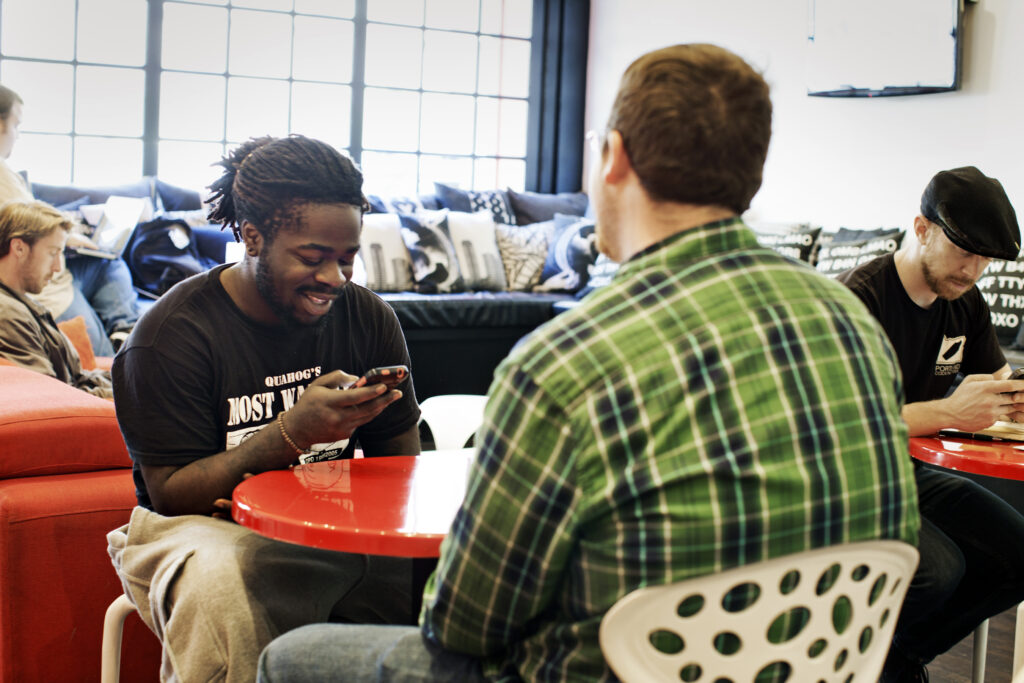 But I Don't Know What to Major In
We get it. The crushing weight of making a choice that feels like it will influence the rest of your life is scary. Working with an admissions rep to figure out the best path for you will take away a lot of your anxiety. Academy of Art University admissions reps are trained to ask you the right questions to help you choose from our 120+ areas of study.
Our admissions reps want to know what sets your soul on fire. They care about how you learn and what could potentially stand in your way. They will ask you questions like:
1. Tell me about your high school experience. What classes are you interested in? Why?
Your answer to this question is mega. It will narrow down your general interests, your learning style, and the type of environment you thrive in. You won't have to exactly know what you want to do, but an admissions rep can already provide you with several options.
2. When did you first develop an interest in …?
An admissions rep is getting to know you at this point. Similar to a job interview, they want to see where your passions lie and how to help you find a major that will reflect them. If you sound like you're meh about something then the rep will suggest that it's probably not for you, but could always be an elective.
3. Who have you talked to before about your interests?
Having support can make a difference, whether it's your friends, family, or teachers. An admissions rep will provide you with the facts and figures related to your potential career path, the many jobs available with salaries (surprised mom and dad?); and list the amazing companies our students intern for that want to hire design thinkers and creative problem-solvers like you!
4. What's stopping you from moving forward?
Roadblocks are a part of life. If your parents aren't on-board, if financial aid is a concern, or if you just don't believe in yourself, an admissions rep can give you the information you need to form a decision.
Wherever you are in your college search, talking with an admissions rep is going to answer a lot of your questions and ease your doubts making you more confident and informed about applying to college and picking your major. Our admissions reps are standing by ready and dedicated to helping creative thinkers like you. So what are you waiting for?
---
Thinking about college? Apply to Academy of Art University! We're dedicated to educating the next generation of artists, designers, and creators. Request more information about any of our 120+ areas of study and learn why your future starts here.