Film School: Differences Between Films and Television Production
Feature films and television have notable similarities and differences. Find out more about these possible film school career paths.
When considering going to film school, you'll find that there are different career options open to you, including jobs in motion pictures and television. While both of these provide visual entertainment, they come in different formats and styles.
Motion pictures include live-action feature films, animated film, documentaries, short films and more. Television covers a wide range of productions, such as miniseries, cartoons, sitcoms and episodic drama series.
Feature Film Production
When you go to school for a film degree, you'll start out by learning the basics of film production. Later on, you can focus on developing more specific skills and working with certain types of equipment as needed.
Feature films, short films, documentaries, and animated films are just some of the types of film productions. Production on these films offers many different job possibilities for those who have a degree in motion pictures. Among the available career options include cinematography, directing, editing, producing, production design and screenwriting.
Within these different areas are various roles to consider for your career, such as a key grip or still photographer in cinematography, sound and music editing, studio executive, production manager, film director and art director.
The skills needed for these careers vary based on the types of responsibilities they include. For example, screenwriters focus mainly on learning to craft a script for feature films, while film directors oversee the production.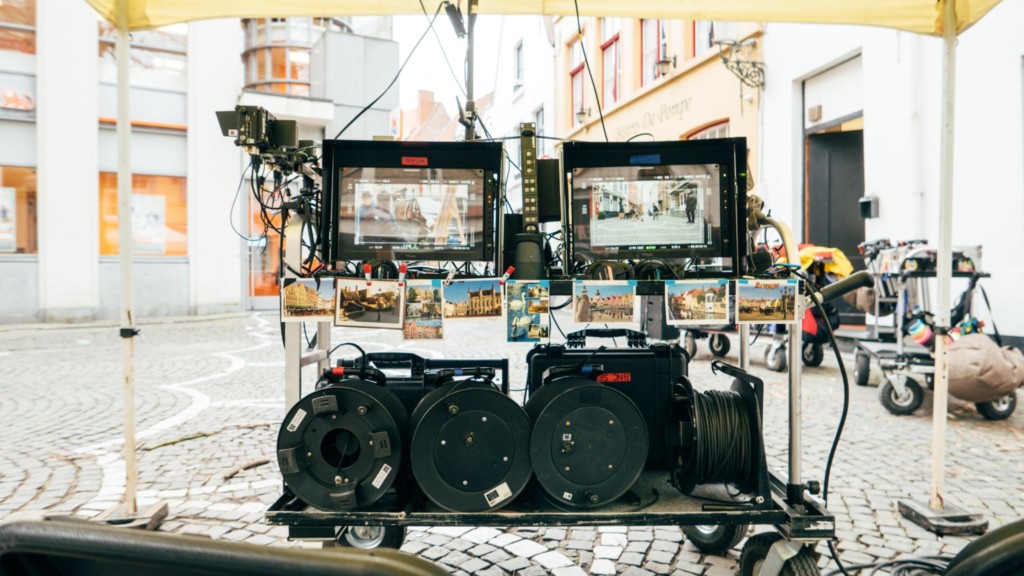 Television Production
Television refers to broadcasts and productions that are typically done on a smaller scope or scale compared to film. Television productions cover many different formats, including news broadcasts, network series and made-for-TV films. Some of the available careers you'll find in television are the same as those in film production, such as directing, screenwriting, sound editing and cinematography. Television production teams learn many of the same skills as those who work in film production.
When you pursue a degree in television production, you'll first study the basic components of this field. You can then specialize in certain areas depending on the type of career you're thinking of building in television production.
Feature Films vs. Television
Television and feature films have gone through some interesting changes in recent years. Some feature films have taken on aspects of television productions, such as telling a story over the span of multiple movies rather than in one film or a trilogy. Some television shows have had more film-like qualities in terms of writing and certain technical aspects.
Despite these similarities, feature films and television still have notable differences when it comes to the production process. One of the main differences is the time frame that these productions cover.
Feature films, for example, are one-off projects, but can span months or even years in production. Richard Linklater's Boyhood is one such film. It was amazingly filmed from 2001 to 2013, literally following the childhood and adolescence of the lead character–and consequently, the growth of the rest of the cast too.
Meanwhile some types of television programming involve working on the same production team several times, such as with television series that run for multiple seasons.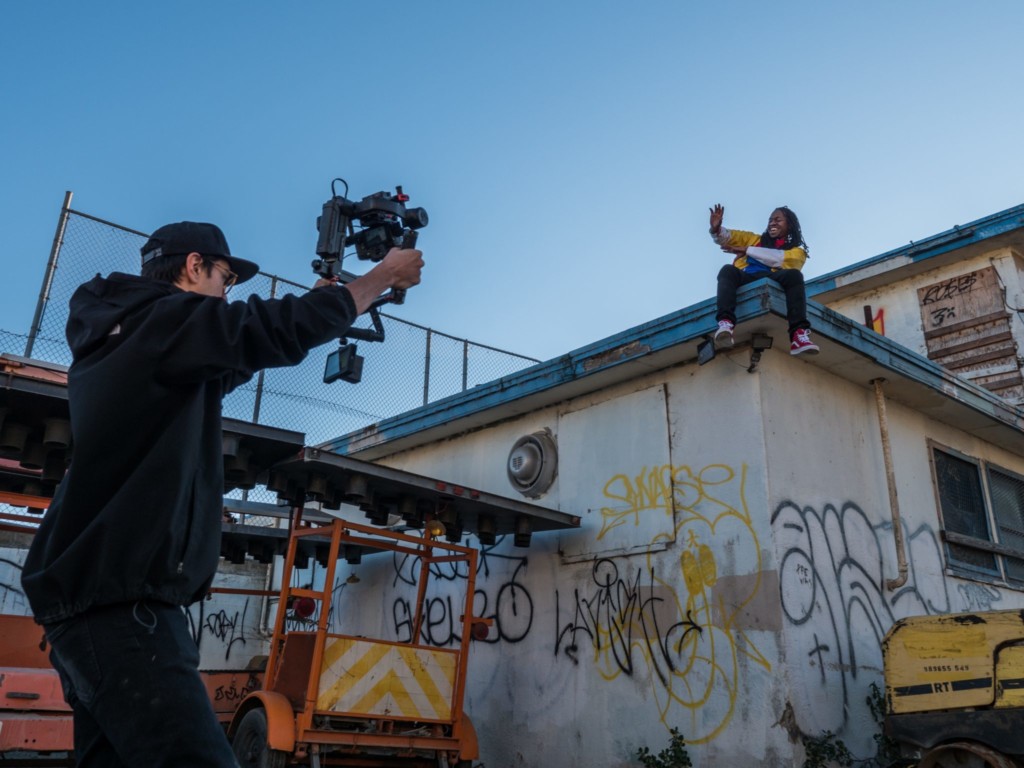 Working on feature film production or television production differs in terms of pay as well. In the motion picture industry, producers and directors have an average yearly pay of roughly $84,000, while television producers and directors earn an average yearly pay of around $63,000. The job outlook in both areas is expected to grow steadily in the coming years.
Keep in mind that since the skills you'll learn are similar for both television and feature film production, it's always possible to switch at some point in your career. Earning your degree in motion picture and television production provides you with the knowledge you need for an exciting career in either or both of these industries.
---
Academy of Art University provides you the opportunity to learn and earn a degree in production for both film and TV. Apply now to the School of Motion Pictures & Television to jumpstart your career in the industry. Need more details? Contact an admissions representative to request information.