For the Win! Sexual Assault Awareness Month Poster Contest Winners
We have the winners for Campus Life Office's poster-making contest! The results were announced earlier this week, right in time for the start of this April's Sexual Assault Awareness Month.
The issue of sexual assault is a crucial one, not only because it severely impacts the community's safety, but more importantly, because it ruins victim's lives. With this contest, Academy of Art reiterates its commitment to work towards a safe and secure environment for everyone in campus by adhering to the policies outlined in Title IX.
In order for this to be successful, however, each and every member of the community has to also contribute and look out for each other. This is the message that the poster-making contest winners were able to effectively convey through their designs.
So without further ado, a hearty congratulations to:
1st Place – Yang Sun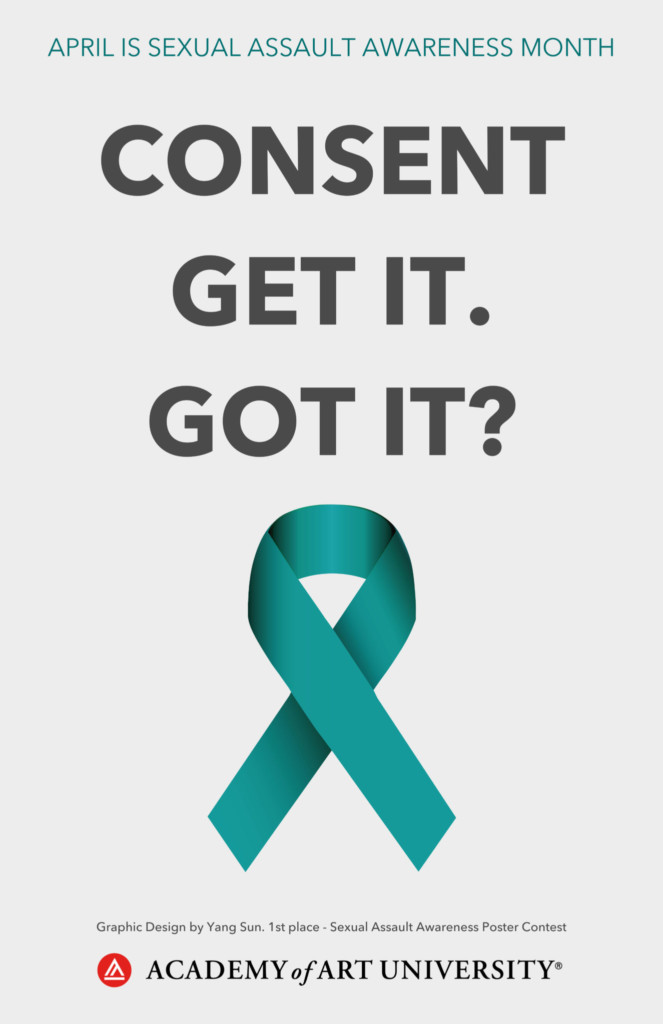 2nd Place – Sheraya Amaratunga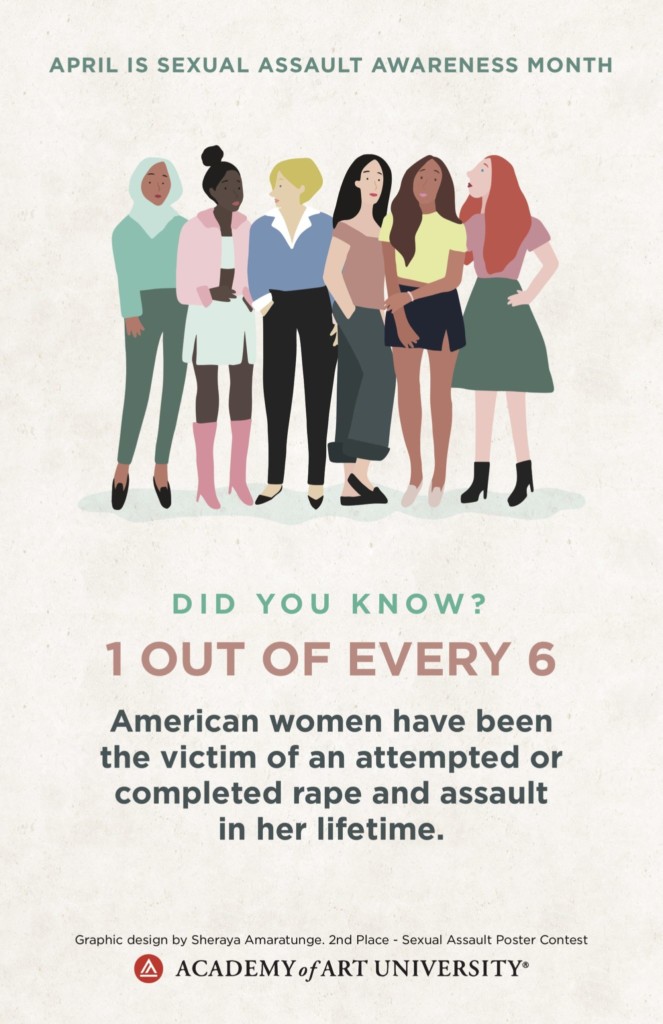 3rd Place – Inga Kot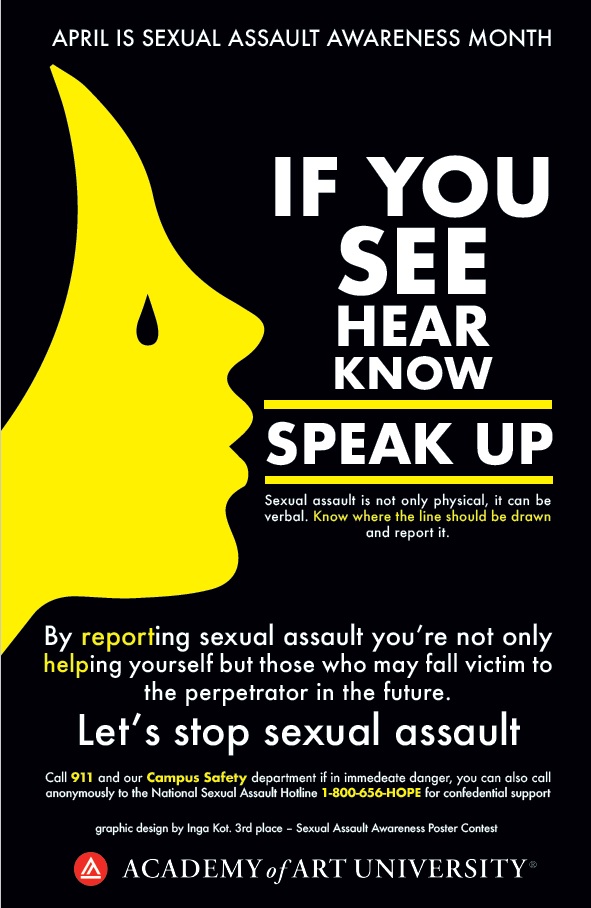 Their posters have been printed and should now be seen around all academic buildings. The winners also received $150, $100, and $50 Amazon Gift Cards, respectively.
Again, congratulations to the winners, and thank you to everyone who joined! Until the next contest!