Online Fine Arts School: 12 Iconic Sculptures in History Around the World
Calling all sculpture lovers! Academy of Art University is hosting a FREE online workshop with Fine Art Director Tom Durham on July 14th at 7PM PDT. RSVP to sculpt the portrait head in clay with us!
Sculptures are among the most inspiring works of art in the fine arts field. Learning more about some of these pieces of art can provide you with inspiration as a hobby and artistic career. If you're interested in attending an online fine arts school, these iconic sculptures are important for your studies and artistic enlightenment.
David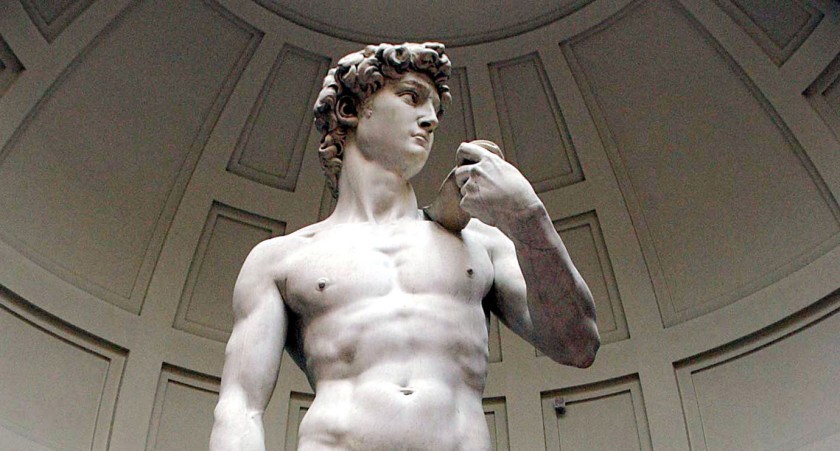 Italian artist Michelangelo created this famous marble sculpture between the years 1501 and 1504. Michelangelo's David is different from other representations because it shows him before his fight with Goliath rather than after his victory. It is one of the most famous sculptures in history because it depicts strength and beauty. David has been on display at the Gallery of the Academy of Florence since 1873.
The Thinker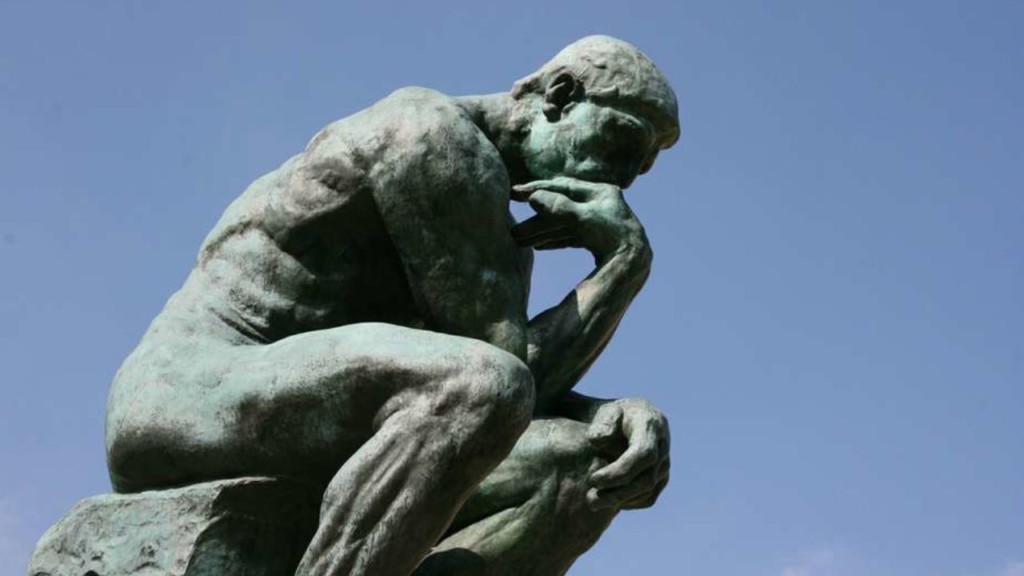 French sculptor Auguste Rodin made multiple casts of The Thinker, which were part of his sculptural group known as The Gates of Hell. Original casts of The Thinker were made of bronze, with the earliest dating back to 1884. The sculpture is based on a renaissance poet, Dante Alighieri, thinking about his poem, The Divine Comedy. Other versions were made using plaster casts under Rodin's supervision. Versions of The Thinker are on display in several locations, including the National Gallery of Art in Washington, DC.
Pieta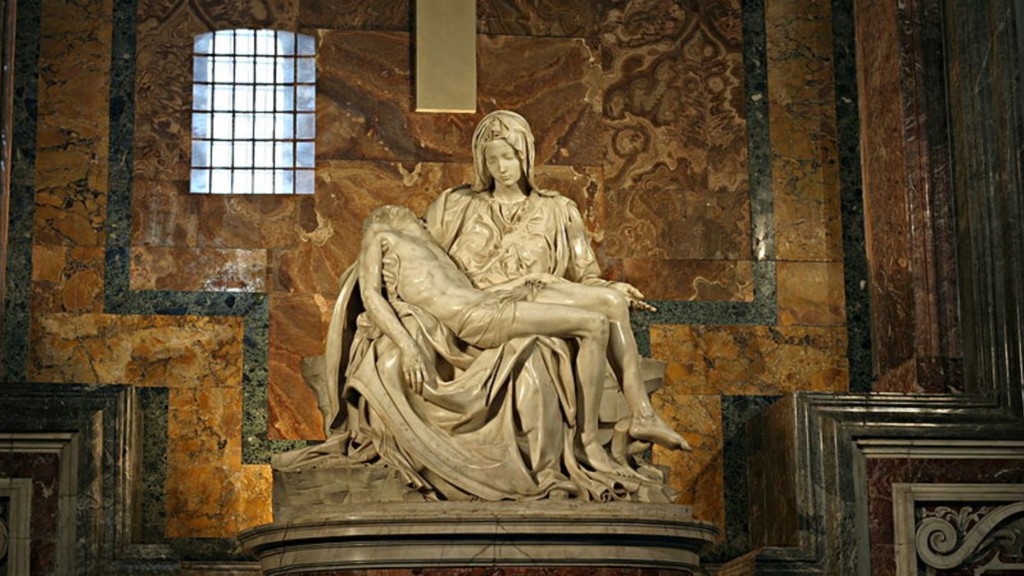 David wasn't Michelangelo's only famous sculpture. The Italian artist is also known for his Pieta sculpture. Originally commissioned by Cardinal Jean de Bilhères-Lagraulas for his tomb, the sculpture received a lot of praise for its naturalism. This marble sculpture depicts a youthful-looking Virgin Mary holding Jesus after the crucifixion. Made between 1498 and 1500, this sculpture is kept in St. Peter's Basilica in Vatican City.
Venus de Milo
Greek sculptor Alexandros of Antioch created this iconic sculpture in Ancient Greece between 130 and 100 B.C. This marble sculpture, which was discovered in 1820, is known for its missing arms and its influence on modern art. Famous artists like Salvador Dali sought inspiration from the sculpture to create his painting, Venus de Milo with Drawers. Venus de Milo is on display in Paris at the Louvre Museum as part of the museum's permanent collection.
Discobolus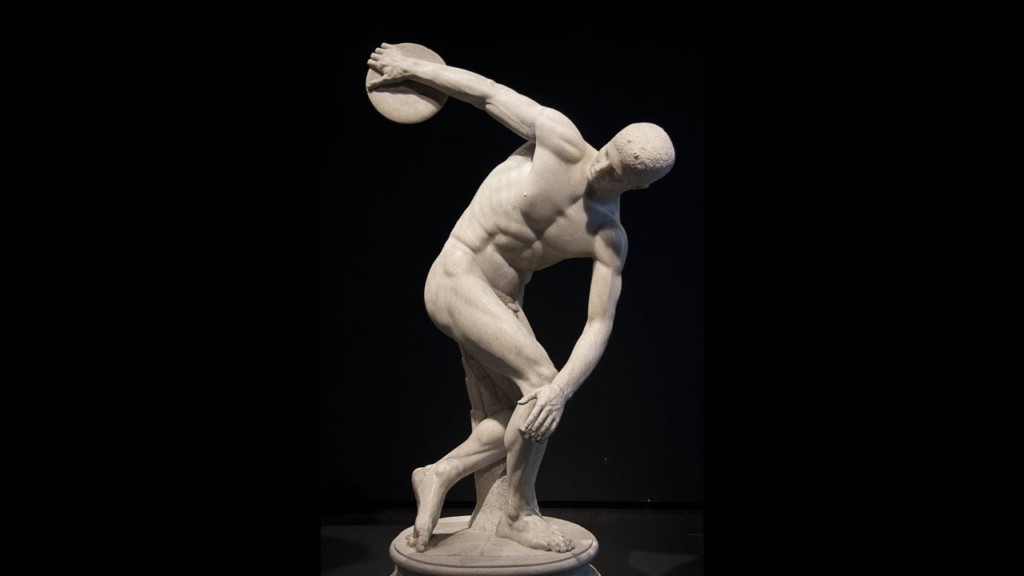 Greek artist Myron sculpted Discobolus sometime between 460 and 450 B.C. The original sculpture, which depicts an athlete in Ancient Greece throwing a discus, was made of bronze, but has been lost over time. Roman copies made of bronze or marble have been discovered over the years. The sculpture is known to best represent athleticism and harmony. A well-known version of Discobolus, called Palombara Discobolus, can be seen at the National Museum of Rome.
Statue of Liberty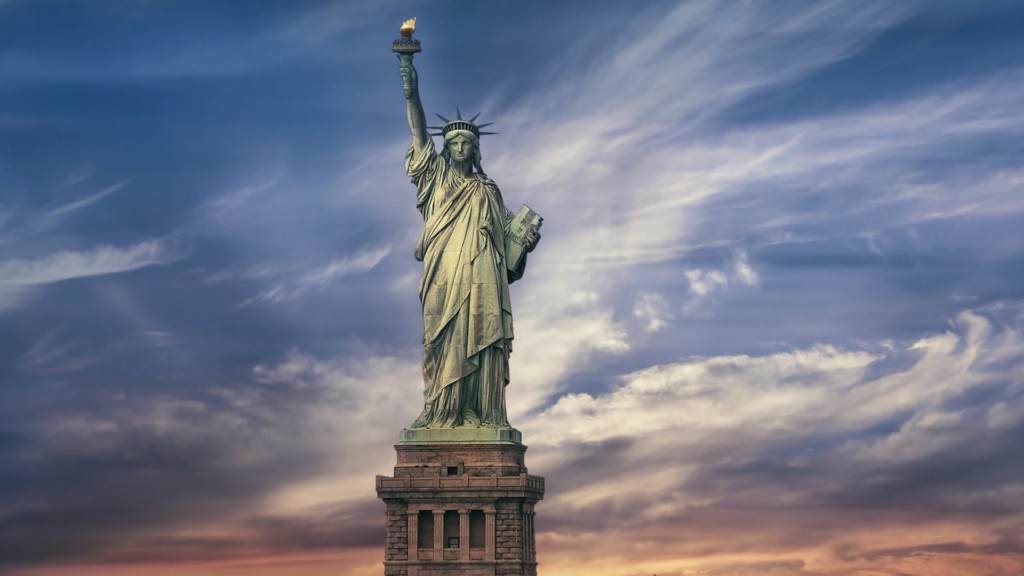 French sculptor Frederic-Auguste Bartholdi designed the world-famous Statue of Liberty as a symbol of friendship between the U.S. and France. This gigantic copper statue, which measures 305 feet high, was dedicated in 1886 and named a National Monument in 1924. The Statue of Liberty towers over Liberty Island in Manhattan.
Great Sphinx of Giza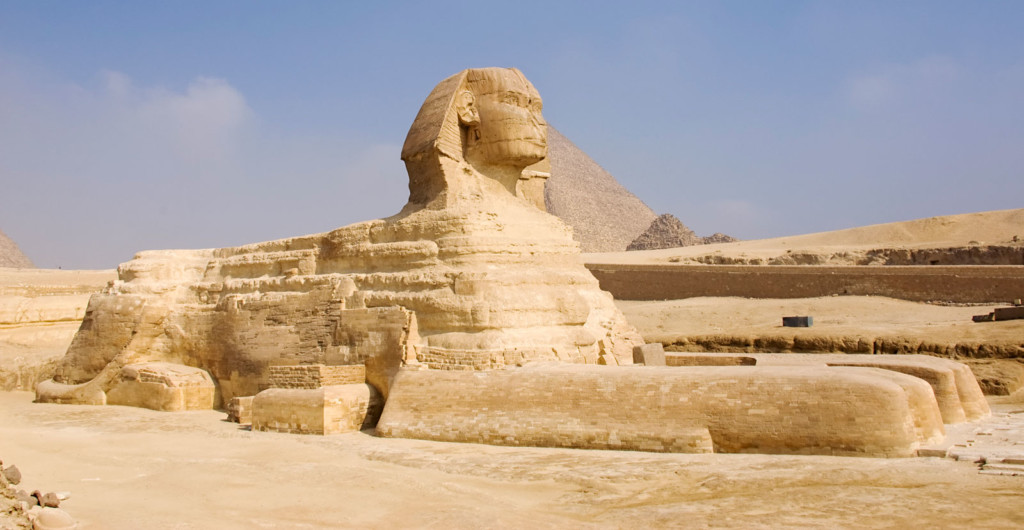 The Great Sphinx of Giza, known as one of the seven wonders of the ancient world, dates back to sometime between 2575 and 2465 B.C. This huge limestone sculpture depicts a mythical sphinx resting on the Giza plateau in Egypt. The face of the mystical creature was thought to be inspired by pharaoh Khafre. Currently, the Great Sphinx of Giza is famous for being one of the oldest and biggest Egyptian works of art.
Laocoon and His Sons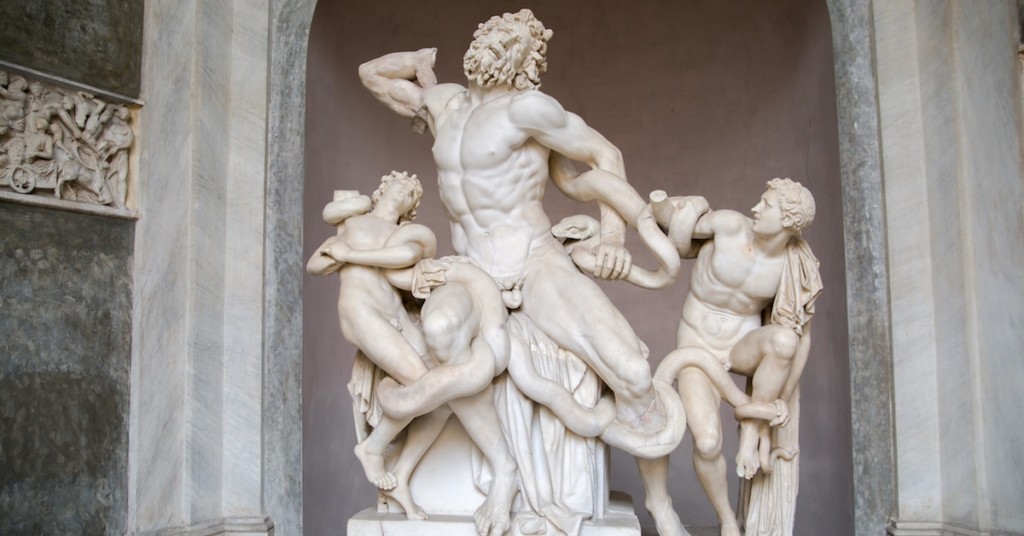 Laocoon and His Sons is created by Greek sculptors Agesander of Rhodes, Athanadoros, Polydorus of Rhodes, and Athenodoros of Rhodes. The piece is known for being an ancient depiction of tragedy based on the story of Laocoon from Ancient Greece. This marble sculpture was a strong influence on Italian Renaissance artists, including Michelangelo. Laocoon and His Sons is on display at the Vatican Museums in Vatican City.
Christ the Redeemer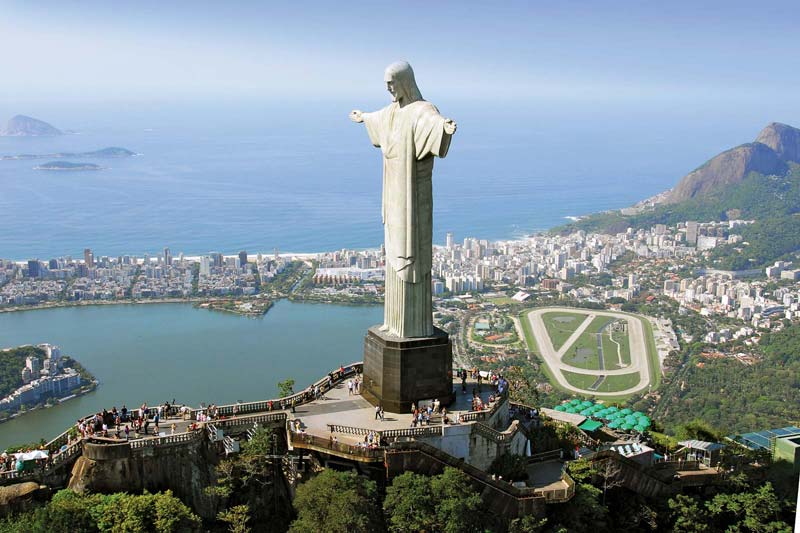 Christ the Redeemer, designed by artist Paul Landowski, is a cultural and spiritual icon that stands at the peak of Corcovado Mountain in Rio de Janeiro, Brazil. Known as one of the New Seven Wonders of the World, this concrete statue represents Christianity and world peace. The sculpture is widely acknowledged not only as a religious symbol, but also a cultural and national symbol of Brazil.
The Terracotta Army
The Terracotta Army refers to a collection of sculptures of warriors and weapons that was discovered by farmers in China's Lintong District in 1974. This group of terracotta sculptures were made to guard the tomb of China's first emperor Qin Shi Huang. These statues, whose artists are unknown, date back to the later part of the third century B.C. Exhibitions featuring some of these statues have been around for years, including the Bowers Museum in Santa Ana, CA.
Tian Tan Buddha
Tian Tan Buddha, known as the Big Buddha, is a bronze statue located at the peak of Mount Muk Yue on Lantau Island in Hong Kong. Made between 1990 and 1993, this sculpture is an important artwork in Buddhist sculptural art. Artists from the Po Lin Monastery designed and built this work of art with modern technology and traditional bronze.
Abraham Lincoln Memorial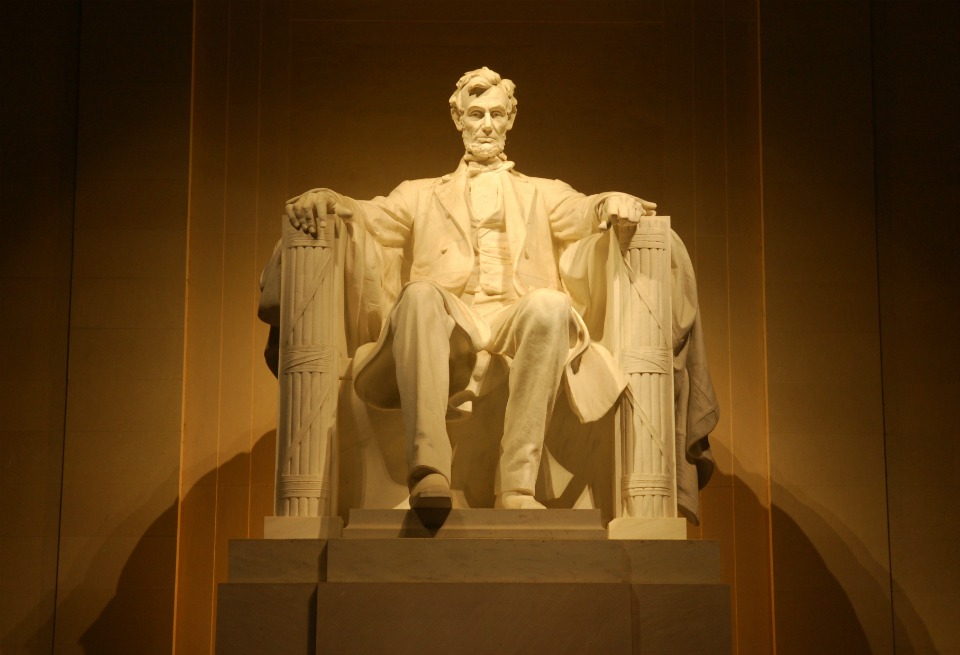 The Abraham Lincoln Memorial, designed by Daniel Chester French in 1920, features a seated figure of the 16th President of the U.S. This statue, which is in the Lincoln Memorial in Washington, DC, is made of Georgia marble and weighs 170 tons. The memorial also serves as an important representation of the American civil rights movement. Many activists including Martin Luther King Jr. have made famous speeches there.
---
As you can see, sculpture and all kinds of art have a tremendous impact on culture, society, and history. Studying and observing these iconic works can not only inspire, but also help you create better art in the future.
If you're interested in getting a fine art degree, please contact Academy of Art University for more information on our available degree programs. Fall enrollment is open for online and virtual on-site classes. Once you've evaluated your options and decided to join, apply to get started on your application.