Don't Delay Schooling: Online Open House Events and Other College Admissions Tips
With the ongoing pandemic, you might be tempted to put off applying for art school. However, you don't have to delay your art education until it's safer.
Thanks largely in part to technology, you can get a quality education with an online college degree program. Even during the pandemic, you can take the time to find out more about universities and colleges you might want to attend and make use of their online resources for prospective students. Also make the most out of online open houses that are available so you can learn more about these schools. Keep the following tips in mind for the college admissions process.
Research Universities Online
Whether you know what field you want to study or you're considering a few different areas of study, this is a good time to research colleges and universities online. While looking into art schools, you can find out what each one expects in terms of the admissions process, what the application process is like, and what kinds of degree programs they offer. You should also check into other resources the school offers, such as internships, available financial aid, and modes of learning available (is there an efficient and reliable online program in place?), especially in today's situation.
Attend Online Open Houses
You might not be able to go to open houses in person, but you can still do them online. In fact, Academy of Art University provides a series of Online Open House events to help prospective students learn more about what they have to offer. Information on degree programs, stories of successful alumni to inspire you, and valuable tips on applying for a degree program are streamed live during this event. You can also ask questions about the school or degree programs, which the admissions representatives will answer.
Even though it only takes an internet connection to be a part of this event, however, it is highly recommended that you come prepared to the session so you can maximize the time available. It would help to narrow down your program choices or interests, so that you can formulate specific questions and thus get specific answers.
You're most likely able to record events such as this, or at the very least request for a copy, but still it would be good to make your own notes. That way, you can easily identify the issues that matter most to you when it comes to choosing your school. This should also help you come to a well-informed decision when the time is right.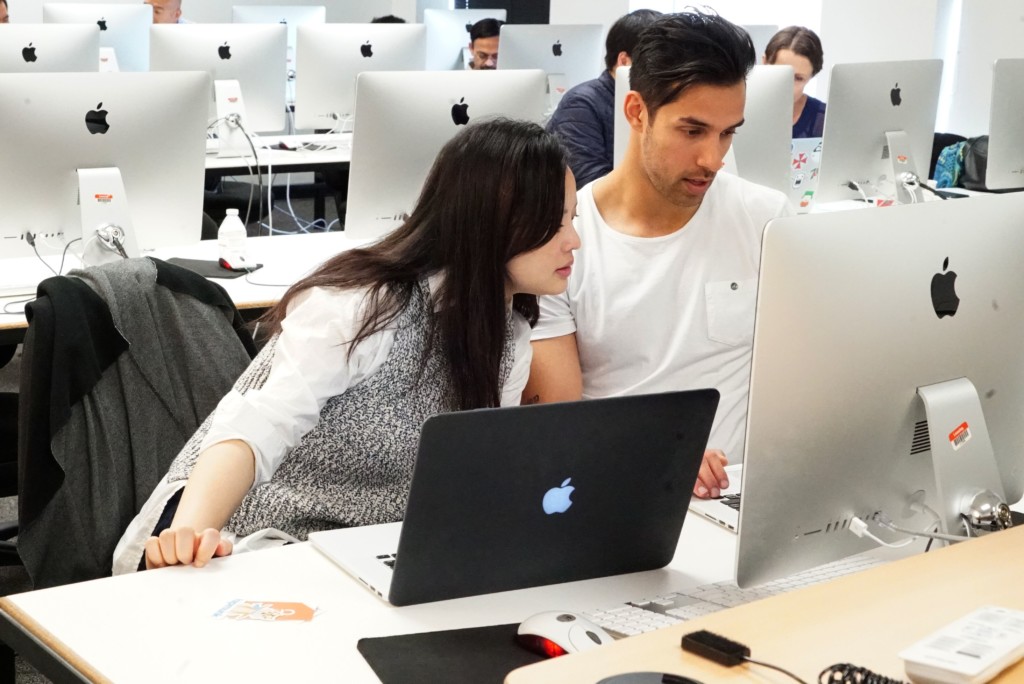 Make a List of Items You Need for Your Application
Having all the requirements you need before you apply can help the admissions process go more smoothly. When you're applying to a college for an online degree program, you should make a note of important dates, such as submission deadlines, as well as the instructions and guidelines for submission. Although specific requirements might vary depending on the school you're applying to, you should make sure you have certain documents or information handy, such as your ACT or SAT scores, high school transcript, personal application essay, and recommendation letters.
Think Outside the Academics Box
Colleges aren't just looking at your academic record when you apply for an online degree. They'll also want to know more about you, such as your interests and activities. Make a list of extracurricular activities you have participated in, hobbies you're engaged in, and any other relevant activities or interests you have. You should also make sure that your social media accounts give college admissions professionals a favorable impression of you, so consider deleting any posts or images that could make a bad impression.
Make Copies of Your Application
Having a copy of your college application is important for your own reference. If there are any issues with your application, you can easily check it over to see what is missing or what information you might need to correct. If you submit your application online, you should print out a copy so you can have an actual document of proof. Also make copies if you're going to print out your application and send it in or complete a paper application.
Follow Up After Submitting Your Application
Don't assume that the school you apply to received your application, along with all of your supporting documents and information. Instead, follow up with the school's admissions department to make sure that everything came through. This helps ensure that you'll be promptly notified if you have any documents missing or if your application was not filled out completely or correctly. Following up also shows that you're thorough and willing to take some initiative, which helps you make a great first impression.
---
Academy of Art University is open for the 2022 classes both onsite and online. Online open house events and workshops are also available for free.