RSVP Rundown: Academy of Art in SF Design Week
School's back—at least for those attending the summer semester at Academy of Art University. We usually hit the ground running, so even as early as now, we have some big SF Design Week events just waiting for you to join!
It's a big week for designers all over the city as SF Design Week opens its doors wide open. Fun, educational, potentially career-advancing events are lined up throughout the rest of the month.
If you're from the School of Industrial Design or Web Design and New Media—or even if you're not, go ahead, join in too!—check out these options for you:
What: Industrial Design Workshop: Designing a Fidget
When: June 27 (Thursday), 9:00AM-5:00PM
Where: 1849 Washington3 Street, The Warehouse
Register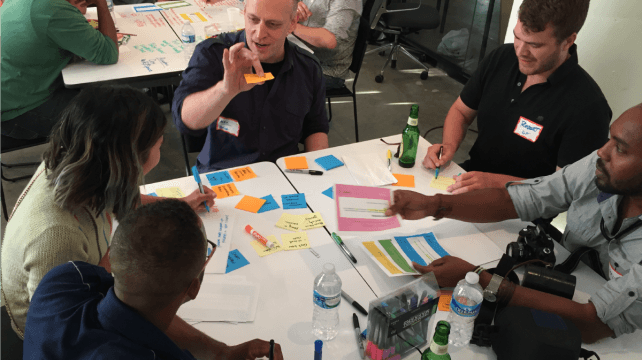 In this workshop hosted by Academy of Art's School of Industrial Design and IDSA, you will be solving a community design problem alongside fellow student and professional participants, within eight hours. Brainstorm ideas, create prototypes, and test solutions right before an esteemed panel of Bay Area judges.
Students are encouraged to join for a minimal fee of $10 plus $2.49 fee, inclusive of reception refreshments, lunch, and prototyping tools.
What: Interaction and UI/UX Design-Related Workshops
When: June 24-29, 2019
Register
Select from a wide variety of workshop web design, UX/UI, design management, and more. Academy of Art students are highly encouraged to come to SFID week and pick an event that could further their theoretical knowledge and applied skills in the fields of interaction and ui/ux design.
---
Request information from our admissions representatives on how to be a part of our Academy of Art community. Explore the official pages for School of Industrial Design and School of Interaction and UI/UX Design for more details on these programs. Apply now to get started on your creative career!
---
Images courtesy of SF Design Week