Top Modern Architectural Designs Around the World
Modern technology and design have led to the creation of some very impressive buildings and structures around the world. Studying these architectural wonders can provide you with a source of inspiration for your own designs.
While working toward a degree at an online architecture school, keep the following examples of modern architectural designs in mind.
Le Grand Louvre: The Pyramid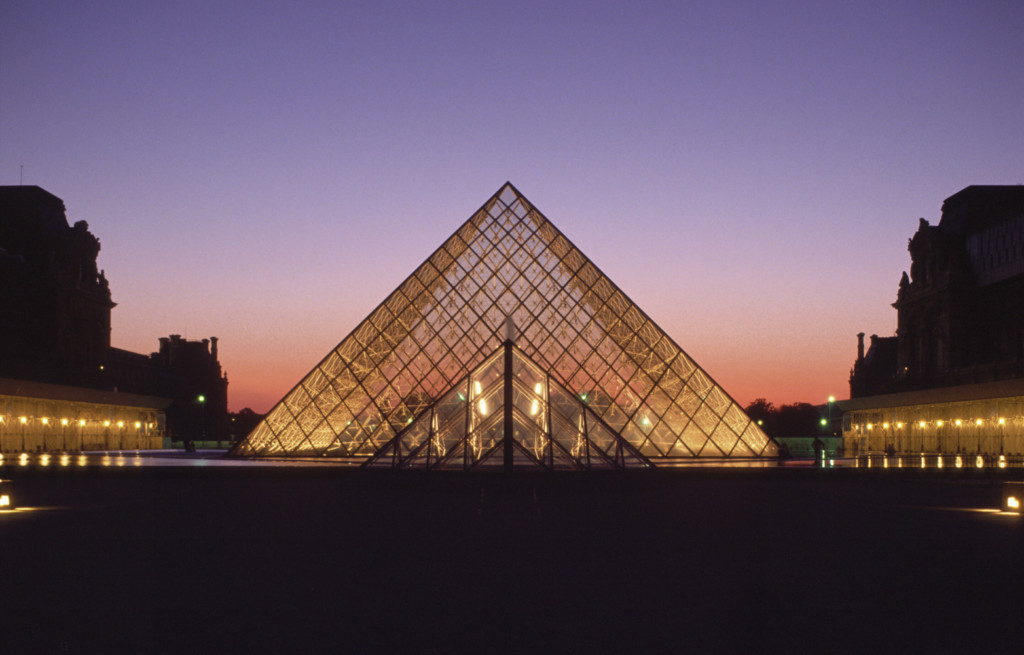 The Pyramid at Le Grand Louvre in Paris, which was designed by notable Chinese-American architect I. M. Pei, wasn't always recognized as a positive contribution to modern architectural design. In fact, the structure's design drew a lot of criticism when it was installed in 1989. Over time, the Louvre Pyramid, which is the entrance to the famous museum, started being appreciated for its modernist architectural form and eye-catching design.
The Louvre Pyramid features glass and a metal frame, as well as three smaller pyramid structures around it. Overall, the Louvre Pyramid is over 70 feet tall and has a base with an area that measures over 10,000 square feet.
MAXXI – National Museum of the 21st Century Arts and Zaragoza Bridge Pavilion
Renowned British architect Zaha Hadid designed both the MAXXI National Museum of the 21st Century Arts in Rome and the Zaragoza Bridge Pavilion. The MAXXI, which won the 2010 Striking Prize for Architecture from the Royal Institute of British Architects, was designed and built between 2000 and 2010. The museum's architectural design reflects the idea of movement with several bridges connecting galleries and buildings instead of featuring a stagnant design.
Hadid's Zaragoza Bridge Pavilion, which was completed in 2008, features a deconstructivism style with pods serving as structural elements. The bridge and exhibition hall has a fluid, open design that allows natural light and heat in, as well as diagonal curves and slopes covering the exterior surface.
Sydney Opera House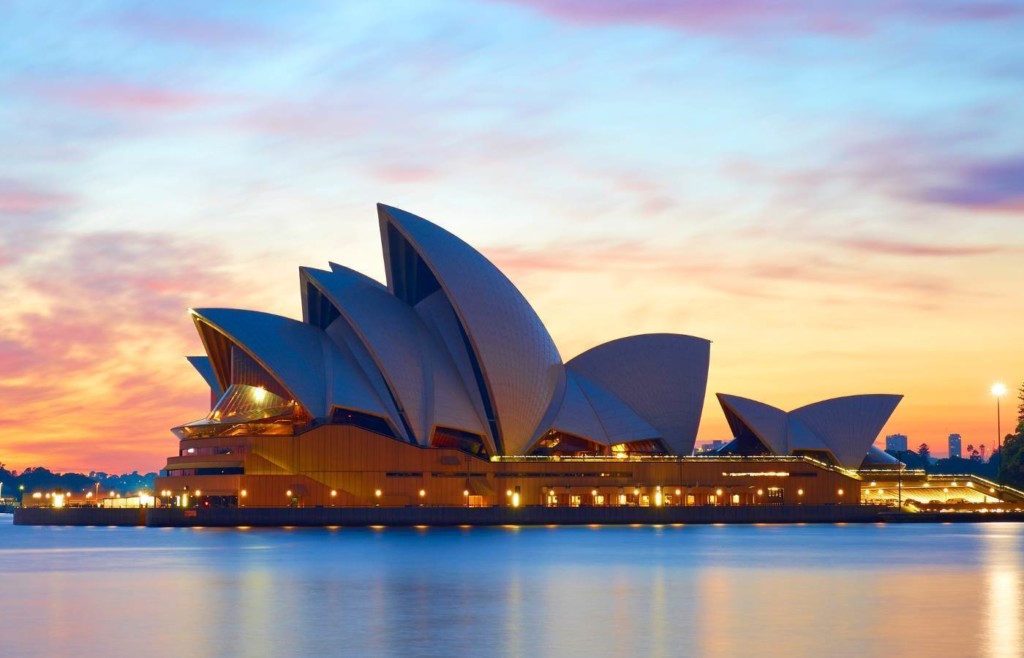 Danish architect Jorn Utzon designed the distinctive Sydney Opera House using a modernist/expressionist style. The building's striking roof sails are made of more than a million specially designed ceramic tiles. The Sydney Opera House opened in 1973 after 16 years of construction and has since been named a World Heritage Site thanks to its intricate modern architectural design.
The interior of the opera house is just as impressive as the exterior, with colorful displays of yellow, red, and cream tones. The Sydney Opera House interior was also expertly designed to provide high-quality acoustics. The building is a shining example of concepts you can expect to learn more about when taking courses such as ARH 230 Color, Perception and Space.
Gateway Arch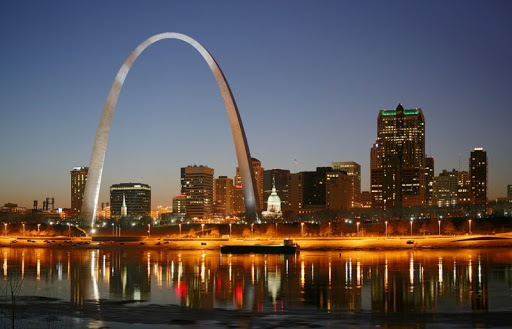 The Gateway Arch in St. Louis, designed by Eero Saarinen, features a modernist/structural expressionism architectural form. The Finnish-American architect designed the structure, known as the tallest freestanding arch in the entire world, in 1947, although work on it wasn't finished until the mid-1960s. The stainless steel arch is roughly 630 feet overall and is also the tallest manmade monument in the U.S.
Standing as a symbol of America's westward expansion, the Gateway Arch has a hollow interior and an exterior covered with stainless steel, carbon-steel, and reinforced concrete. Keep this stunning, world-famous monument in mind when taking courses such as ARH 638 Architect as Developer – Building Your Vision of the Future.
National Centre for Performing Arts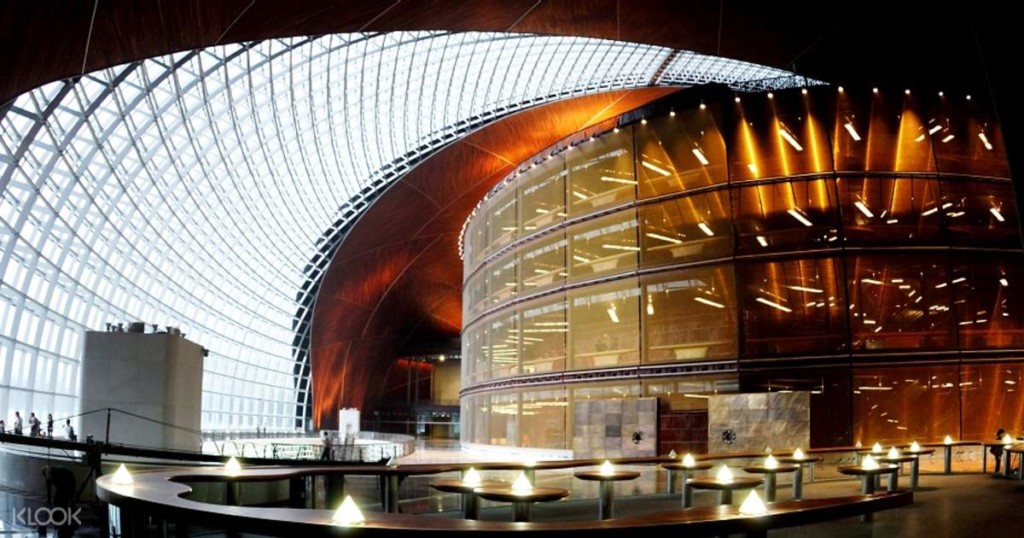 French architect Paul Andrew designed The National Centre for Performing Arts in Beijing, also known as the "giant egg" or "egg building" due to its shape. The building features modernist designs with an oval or ellipsoid shape and sleek appearance. The performing arts center's exterior is made of a combination of glass and titanium, giving it a futuristic look, and surrounded by a manmade lake, gardens, and green space.
One of the notable features of the building's design is the curved cut in the outer shell of the building, which is said to resemble a stage curtain in the middle of being pulled aside. The interior features an underwater corridor where guests can stroll beneath the surrounding lake and a stone foyer made of stone from several regions of China.
Burj Khalifa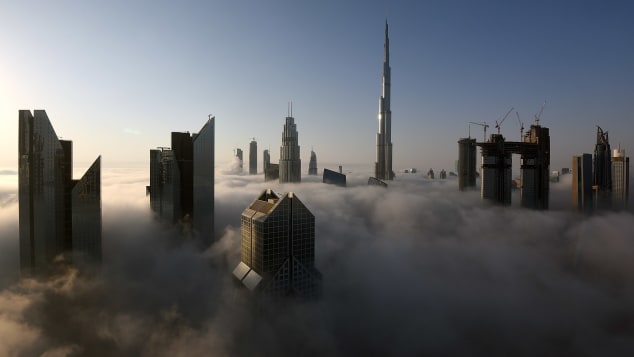 Located in Dubai, and famously scaled by Tom Cruise in Mission Impossible: Ghost Protocol the Burj Khalifa is the tallest building in the world, and easily embodies what it means to be a modern architectural marvel. Adrian Smith's design, which was built from 2004 to 2010, stands at an awe-inspiring 2,716 feet (828 meters), featuring 200 stories, 160 of which are habitable. It is twice the height of the Empire State Building in New York, and thrice as tall of the Eiffel Tower in Pars.
Other notable feats of this billion-dollar structure includes having the tallest service elevator–and with the longest travel distance–in the world, highest observation deck in the world, and the highest swimming pool in a building, which is on level 76.
If you're thinking about getting an online architectural degree, contact Academy of Art University. Our undergraduate and graduate courses in our architecture school can prepare you for a challenging career in the field.
---
Academy of Art University is accepting applications now for summer and fall, and will be conducting these semesters online. You can get started earning your online architecture degree, among other art and design degrees, by contacting our admissions representatives to request information.
---
Hero image of the National Centre of Performing Arts courtesy of CGTN.