All About Virtual Onsite Learning
Learn from your instructors and classmates in real-time online!
The recent pandemic has changed the way we work, learn, and educate. Universities across the nation are finding new ways to keep students engaged and learning in class. Academy of Art University provides three different types of learning methods for all types of students – online classes, hybrid courses, and virtual on-site.
In this article, we'll dive into virtual onsite learning, how it's different from traditional online education, and the benefits of this approach.
What is Virtual Onsite Learning?
Virtual onsite learning, aka synchronous learning, is an education approach that allows students to take classes online in real-time. Much like on-site courses, students attend classes at a specific time to learn and interact with instructors and classmates. The only difference is that the classes take place online virtually through Zoom or other video conferencing platforms.
The Difference Between Traditional Online Education and Virtual Onsite Learning
Academy of Art University's traditional online education is an asynchronous learning approach that lets students take classes without a set time. Students can learn the materials through an online platform and have weekly assignments to accomplish as part of the course. Faculty and students are available online through discussion boards and messages.
On the other hand, the virtual onsite learning approach has a set time and location to virtually meet. It makes it easier for students to receive real-time feedback from faculty and interact with others directly.
Benefits of Virtual Onsite Learning
For students who enjoy the classroom environment but are concerned of the pandemic, the virtual onsite learning approach is perfect for them. They can enjoy the positive aspects of a classroom environment without worrying about commuting or risks of the pandemic.
Live Classroom With Flexibility
Most virtual onsite classes take place on Zoom at different scheduled times of the week. Students can take classes in real-time without having to commute to an onsite location. They're able to attend live classes from the comfort of their own home wherever they are. It saves time and energy to travel back and forth to an onsite class and allows them to focus on what really matters – training to become artists and designers.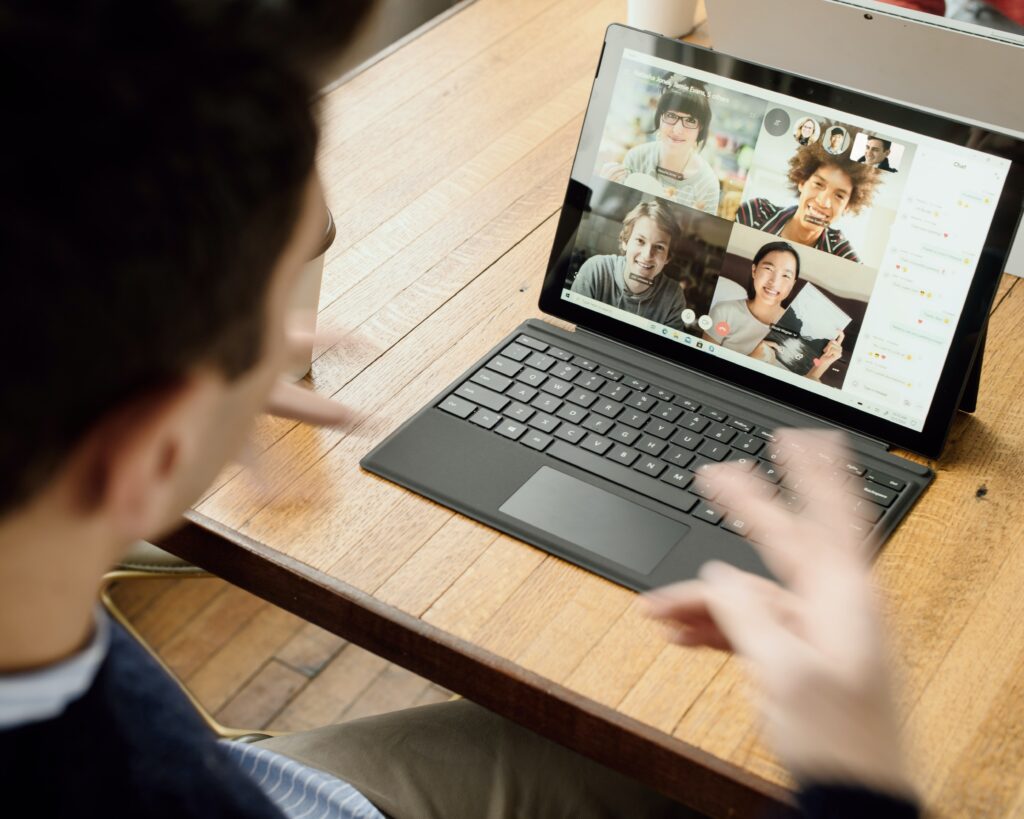 Face-to-face Communication
One of the biggest downsides of online education is the lack of face-to-face communication and social environment. Fortunately, the virtual onsite classes allow students to have direct communication with faculty and classmates on Zoom or other teleconferencing platforms. Students can speak up and ask questions to the faculty about the lecture or work with classmates directly on projects/assignments.
It helps foster a social environment online even when everyone is connecting from different parts of the country/world.
Better Time Management
How much time did you spend commuting before the pandemic? The time spent on commuting back and forth to classes can be used directly to work on assignments/projects. With classes held online, students can develop better time management skills to organize their schedules and dedicate more time on projects. It's an important skill that is beneficial to their education but ultimately their career.
---
Virtual onsite learning is just one of the many ways you can master art and design during the pandemic. Academy of Art University provides different learning approaches that are suitable for various students. Request information from our admissions representative to learn the right approach for you. Once you're ready, apply to join the community!