ART U Weekly Update: Urban Knights Make Records, Win Team Honors
The student-athletes of Academy of Art University certainly kept busy bringing home the bacon from a slew of sports events from the previous week.
Get all caught up in our very own Urban Knights' accomplishments across various sports, from Women's basketball to track & field, and cross country.
20 Steals, 30 Transition Points Push Women's Basketball To Win At Biola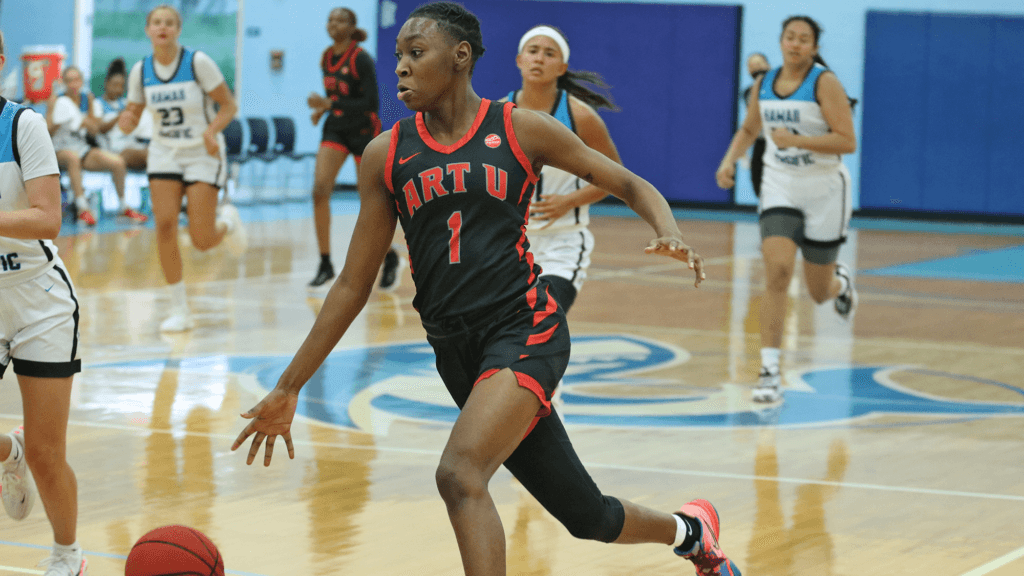 Academy of Art women's basketball played relentless defense in a Jan. 27 matchup of two teams with identical Pacific West Conference records coming in. Using key runs in the second and third quarters, the Urban Knights put away Biola 83-61 thanks in large part to a season-high 20 steals and 30 points off 28 Eagles turnovers inside Chase Gymnasium. One of four ART U competitors with three or more thefts, freshman forward/center Alisha Wilson was everywhere in the contest, finishing with 14 points, 13 rebounds, five steals, and five blocks.
Track Makes Serious Moves At Hillsdale Wide-Track Invite
Several names were elevated in not only the Academy of Art track & field record book, but also among NCAA Division II Indoor Nationals provisional qualifiers at the Hillsdale Wide-Track Invitational inside Margot V. Biermann Center on Jan. 28. Among the Nationals provisionals were Natalia Novak's near full-second improvement in the 800m, Selena Arjona-Alcazar's huge personal record in the 60m, and Ombretta Picciolie Minkue Meye joining her fellow sprinter in the nation's top eight in the event.
XC Teams, ART U Quartet Named USTFCCCA All-Academic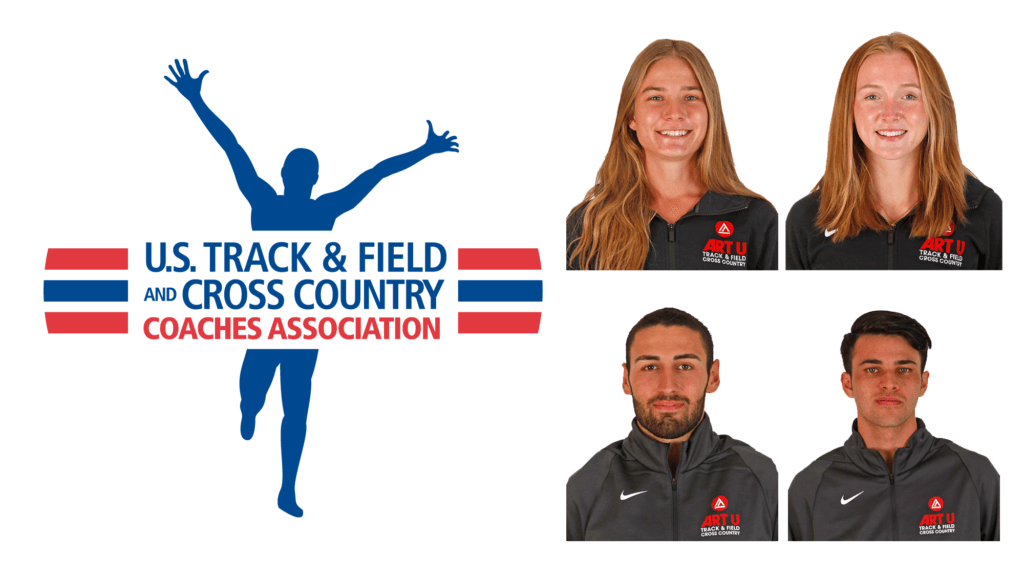 For the fifth consecutive competitive year, Academy of Art University men's and women's cross country was awarded All-Academic Team honors as announced by the U.S. Track & Field and Cross Country Coaches Association. Additionally, runners Natalia Novak, Delanie Dykes, Saba Khvichava, and Markus Anderson Deakin were each named USTFCCCA All-Academic Individuals.
---
Academy of Art University is the only higher arts education institution in the U.S. to have an NCAA Division II athletics program—14 varsity athletics teams representing in NCAA Division II intercollegiate sports. Get in touch with our admissions representatives to learn more about the Academy's robust athletics program. Apply now to get started on working towards your dream art and design career.