Landscape Architecture Degree Inspo: Top 7 Green Buildings in the World
With a landscape architecture degree, you can design sustainable buildings. Learn more about some of the most famous green buildings in the world.
Going green isn't just about using eco-friendly appliances and turning off lights when they're not in use. A growing number of architects are including sustainable practices when they design new living spaces and gardens. Just how green or environmentally friendly can buildings get? Keep these sustainable buildings in mind as sources of inspiration while working toward getting your landscape architecture degree.
Apple Park, Cupertino, California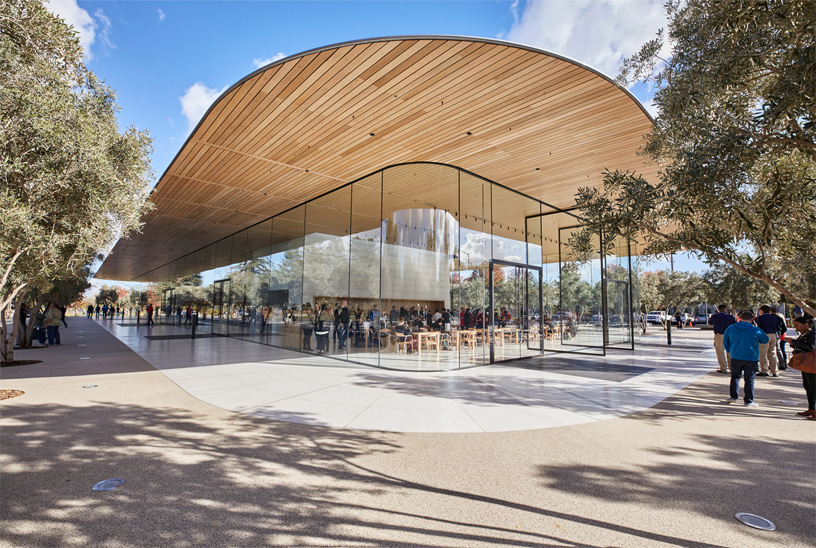 Apple Park is among the greenest buildings in the world. Known as the Spaceship for its ring-shaped design, the tech campus runs on 100 percent renewable energy and has solar installation for cleaner energy. Its other eco-friendly design features include indigenous landscaping, hollow concrete slabs for improved cooling, and natural ventilation that doesn't depend on heating and cooling systems.
Pearl River Tower, Guang Zhou, China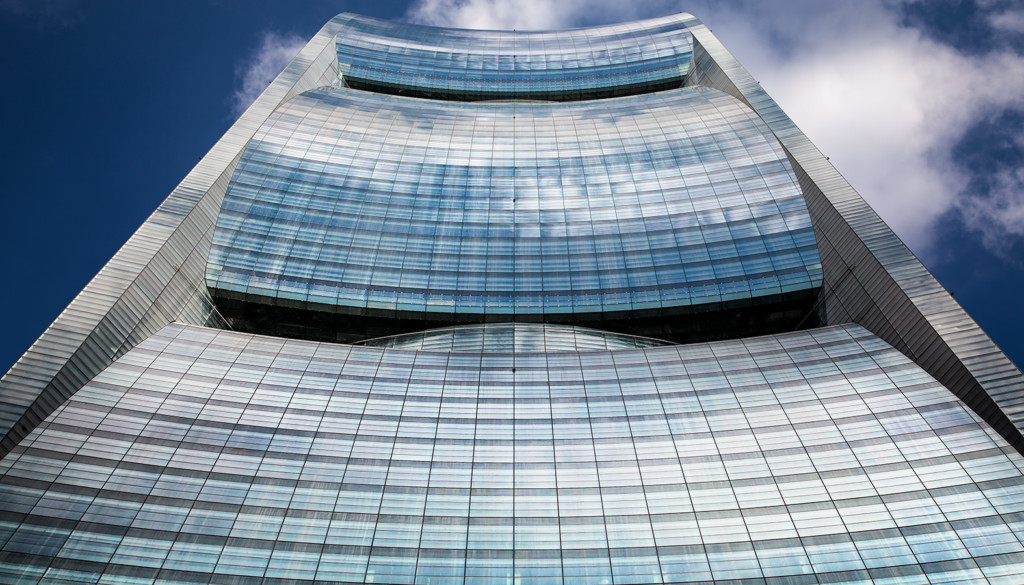 Unlike Apple Park's low, sprawling design, Pearl River Tower has more of a traditional skyscraper shape. However, Pearl River Tower is much more eco-friendly than the average skyscraper. This building has a sleek design that maximizes the amount of sunlight needed to generate solar energy. Pearl River Tower's sculpted shape also makes it easier for wind to reach its turbines, which use wind power to produce energy. Other eco-friendly features include a chilled ceiling system and underfloor air ventilation.
CIS Tower, Manchester, UK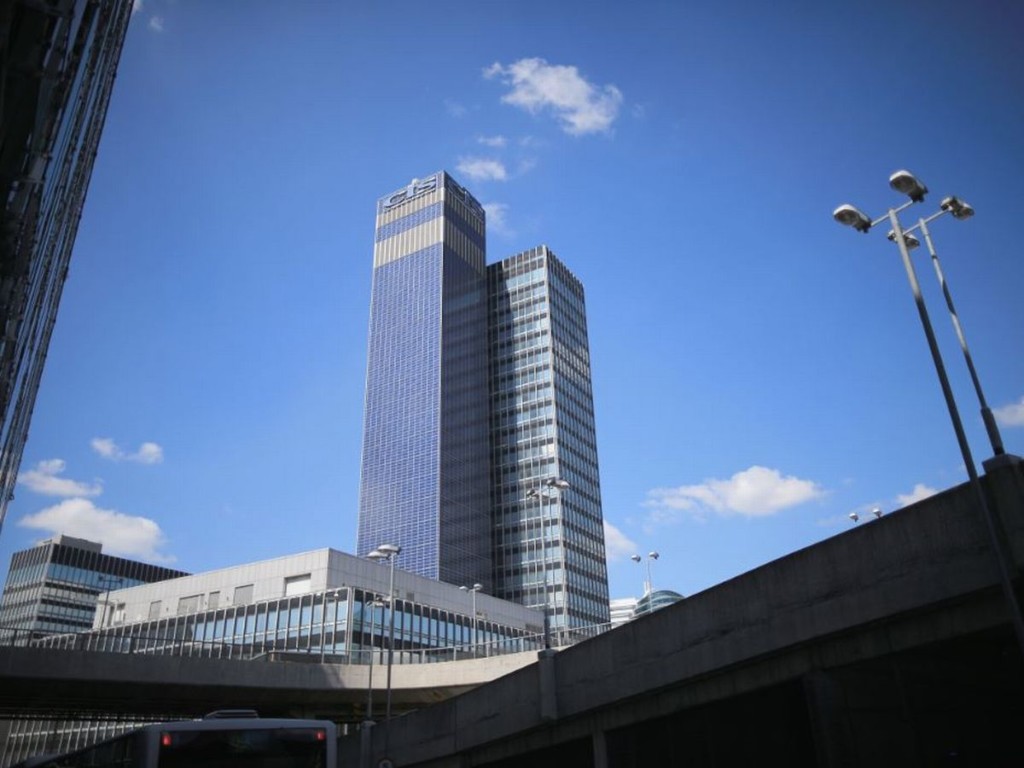 Just as Pearl River Tower relies in part on solar energy, CIS Tower also depends on the sun for power. CIS Tower is known for being the biggest commercial solar facade in all of Europe. The building features weatherproof cladding with photovoltaic modules to gather UV rays and convert them to solar energy. Architecture students can use this building's design to come up with their own ideas while taking sustainable design courses.
Bahrain World Trade Center, Manama, Bahrain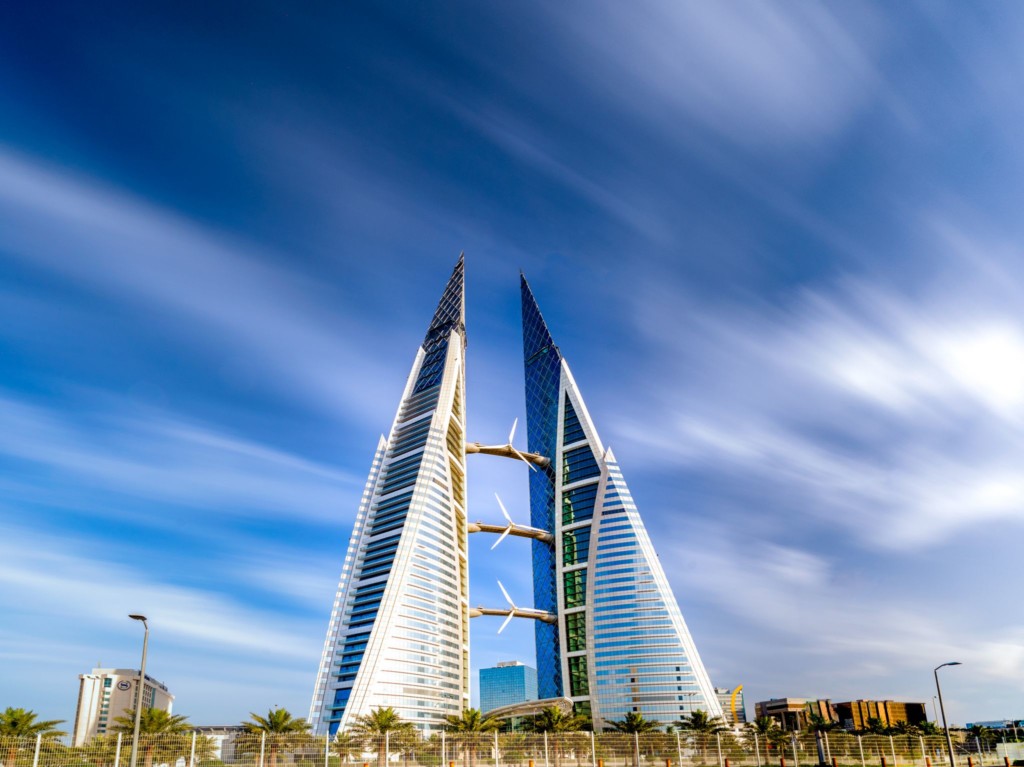 Bahrain World Trade Center also uses solar power, but it does so through solar glass rather than a solar installation system. Despite its innovative use of solar energy, this skyscraper mainly relies on wind turbines to generate power. In fact, it was the first skyscraper in the world to do so. Located in a hot climate, Bahrain World Trade Center also uses seawater as part of its cooling system.
Oasia Hotel, Singapore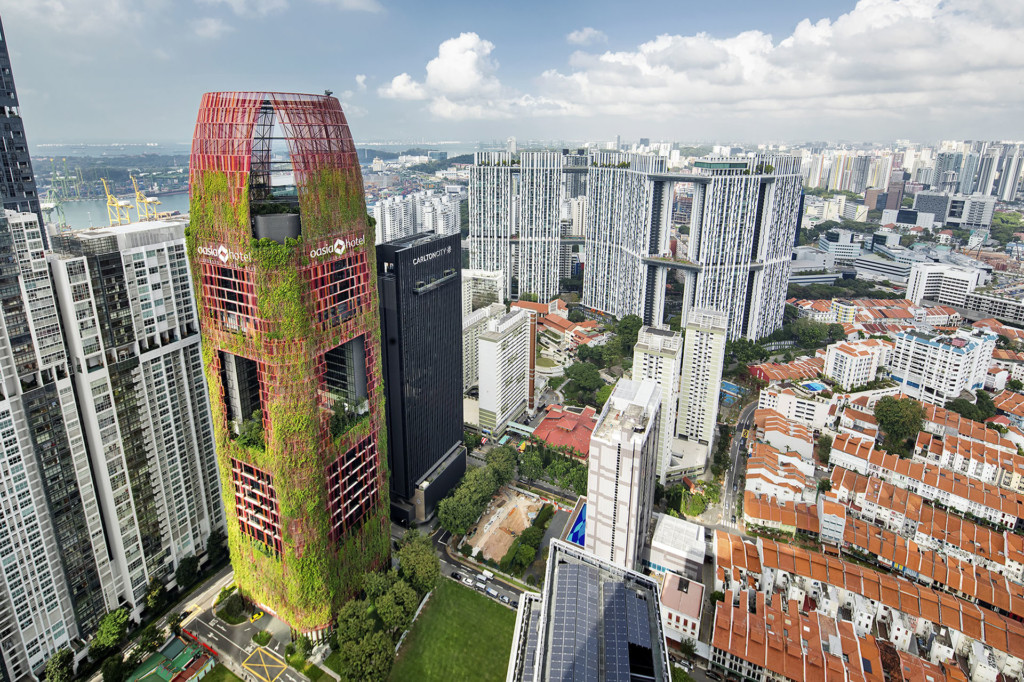 Oasia Hotel uses a chilled water system much like Bahrain World Trade Center, but it also incorporates eco-friendly landscaping. The building's exterior is made of aluminum mesh panels covered with plants and fiberglass planters. This vertical garden creates a striking visual effect while also helping the building stay cool. Students taking classes such as Climate and Energy Use: Sustainable Strategies can learn how to achieve these eco-friendly architectural design effects.
The Edge, Amsterdam, Netherlands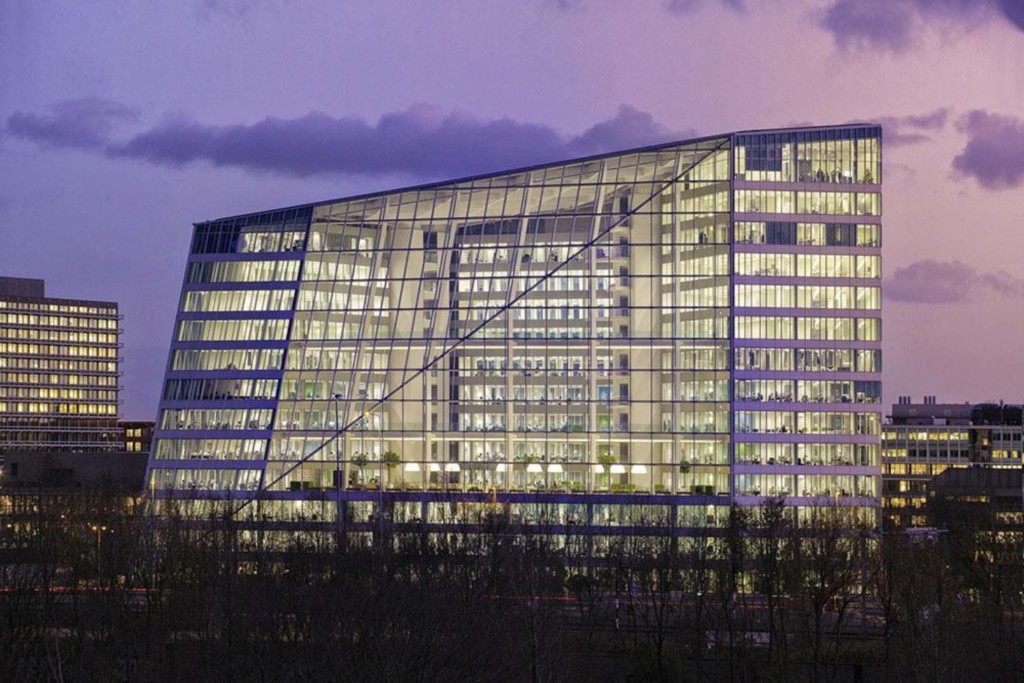 While the Oasia Hotel is known for its greenery, the Edge is noted for being one of the smartest and most eco-friendly buildings in the world. The Edge features highly efficient LED panels with sensors that detect temperature, light, humidity, and other factors and makes adjustments accordingly. The building also has natural ventilation and a solar energy system.
Manitoba Hydro Place, Winnipeg, Canada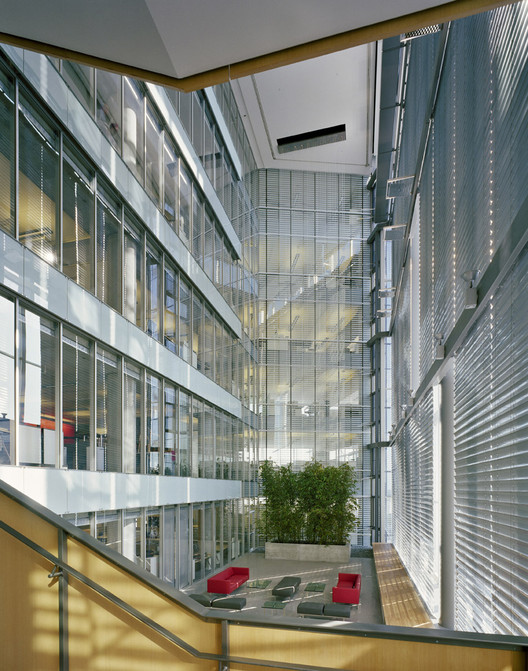 Manitoba Hydro Place also combines eco-friendly tech features with natural elements as the Edge does. Hydro Place uses a solar chimney, natural daylight, and south-facing gardens to reduce energy usage and keep the building interior cooler. The building also has programmable lighting, dimmable lights, and a geothermal heat pump system to cut down energy usage overall.
---
Incorporating green practices in architecture is not a simple task, but it is one that can benefit the earth and future generations. Creating eco-friendly buildings requires a strong knowledge in architecture, landscape, and interior design to create effective blue prints. In some cases, understanding the industrial design of eco-friendly products used in buildings can also help with constructing green landmarks.
If you're interested in creating green buildings and landmarks, you can request information to learn more about our landscape program. It not only has theory-based courses but also provides limitless hands-on opportunities to exercise your expertise in the field. Once you've evaluated your choices and decide to join, apply to work on your application!
---
Header image by Roy Kim