The Academy Classes App. One App. Multiple Possibilities.
Hey Academy of Art students, faculty, and staff!
We know your time is valuable. That's why we've decided to make your lives a little easier when it comes to planning your daily schedules and navigating around the busy city of San Francisco.
As a student, you may already be familiar with the Classes app.
The good news is that the Classes app is now the only app you'll need to access everything Academy-related!
We've just launched the new and improved Classes app, which now includes the shuttle schedule previously found on the old Student/Campus app.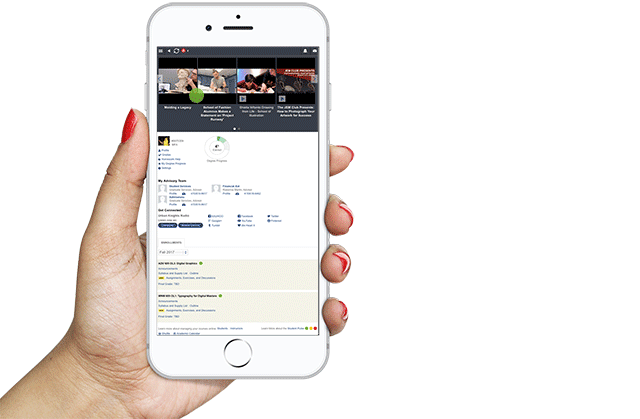 Everything you need is now in one handy space. Access to your online classroom, your student portal, grades, notifications, event calendar, shuttle schedule – it's all there.
Feel free to clear up some space on your phone and delete the Student/Campus app. You won't need it anymore! It'll officially be out-of-commission as of 2/8/18.
Ready to get started?