After Art School: Top Art and Design Careers for 2019
If you are studying or have recently graduated from a San Francisco art school, you may have concerns or anxieties about what kind of job you'll be able to secure in your field. Fortunately, things have changed drastically since your grandparents' time. Today's art school graduates can choose from many different types of career choices that not only fulfill creative passions but also provide for a lucrative profession.
Here are some of the top trending careers you can go for in 2019, armed with your art and design degrees:
1. Interior Designer
There is an expected 19% increase in demand for interior designers in the coming years.  New office buildings, homes, and commercial buildings need someone with an artistic sense to design them. Trendy layouts with classic appeal require a professional design touch.
2. Art Director
An art director oversees and develops design concepts for magazines, newspapers, websites and books. They decide what artwork and layout will be used. The median pay for an art director in an advertising agency in the United States is $92,000 as of 2018, but is expected to grow even more in 2019.
3. Fashion Designer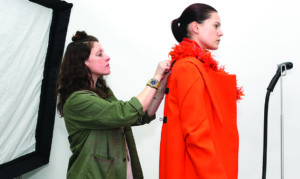 Fashion design is an increasingly popular career as today's consumers look for unique, yet affordable, clothes to showcase their individual style. If you have a design degree and a flair for clothes, this career might be the right choice for you. The average fashion designer can expect to make $67,420, according to the U.S. Bureau of Labor Statistics.
4. Game Designer
One of the fastest growing and most lucrative careers is designing new video games for consoles and mobile apps. The U.S. Bureau of Labor Statistics pegs the median salary for this profession at $70,530, but as many game designers would tell you, it could be easily so much more. This career also offers the potential to do freelance work even from your home.
5. Architect
Architects in the United States make an average of $78,470 per year, with the top 10 percent of architects earning in excess of $134,000 annually. A career as an architect allows you to put your design degree to work planning residential and commercial buildings.
6. Industrial Designer
Industrial design degree holders have a lucrative ahead of them. Professional designers take home as much as $65,970 per year, on average. As long as there are consumer products, you can be assured that there will be a need for industrial designers.
So ignore what you've been told about never getting a job coming from an art school. This list doesn't even cover half of the existing and available professional options for you out there. In today's world where even businesses recognize the importance of creatives, you can rest assured that art degrees are sure to come in handy.
7. Art Gallery Dealer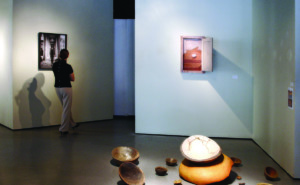 Another practical way to use an art degree is to become an art gallery dealer. Buy and sell artwork to individuals, corporations, and art institutions like museums. It gives you the opportunity to stay current with art trends, and also to hobnob with artists, art critics, and other industry experts. While the income in this type of career varies widely, the average gallery dealer earns $45,200 per year.
8. Art Teacher
Forget everything you've heard about "those who can, do; those who can't, teach." There's something to be said for a regular paycheck, benefits, and summers off. According to the U.S. Bureau of Labor Statistics, the median income of a high school teacher in the United States, including art teachers, is $59,170.