All You Need to Know About Fashion Careers: Options, Salaries, and More
Fashion jobs aren't only for designers. Here's what you need to know about finding that fashion career that's a perfect fit for you.
Have you always felt that you've got a flair for fashion but unsure about making a commitment to a career in the industry? Perhaps you're undecided about which specific path in the fashion field you should choose. That's understandable because fashion careers are filled with a variety of opportunities not just limited to design. Following are just a few of the many jobs in fashion available to those with the right type of education.
A Look at the Fashion Industry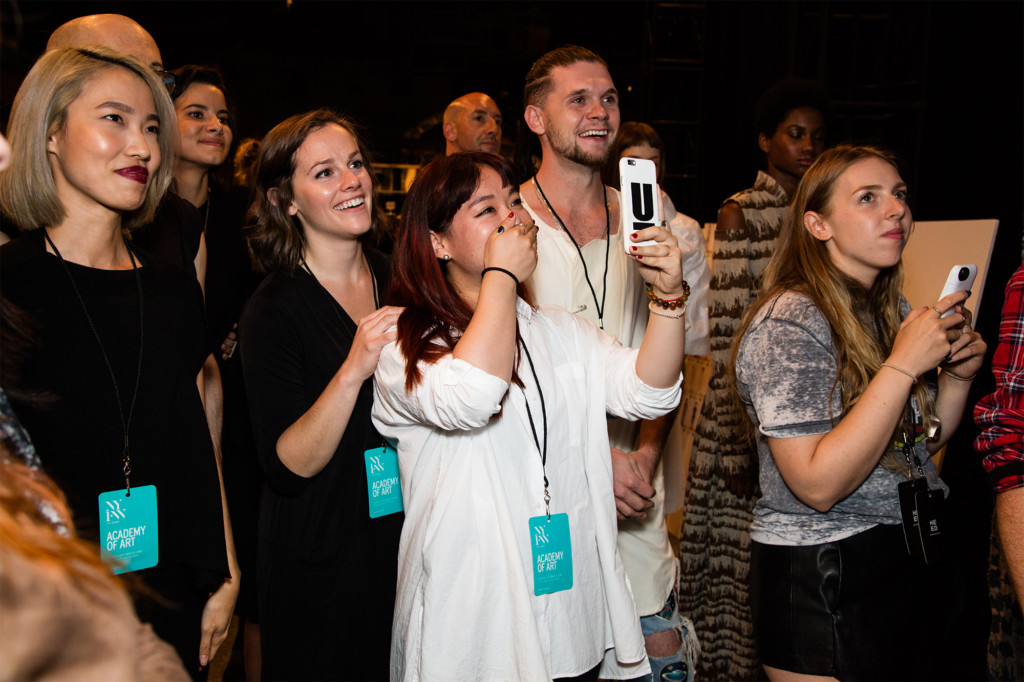 If there's one thing that is constant in fashion, it is change itself. The competitive and high-intensive industry is always reinventing old trends while simultaneously creating brand new silhouettes and movements. Like what Heidi Klum said, "In fashion, one day you're in, the next day you're out."
Although the industry can be intense, it is filled with a variety of opportunities from fashion design to business. No matter what skillset you may have, you can find a place in the industry with your passion for fashion.
Potential Careers in Fashion
Most people immediately think of designers when they mention fashion careers. Although designers certainly hold more visible roles in the fashion field, they wouldn't exist without a whole host of supporting players.
Even in the design segment of fashion, they need more than just a fashion designer to execute projects. It's because it takes a whole village to build and execute fashion campaigns, business and creative endeavors.
Take a look at a few fashion career options:
Fashion designer who sketches and creates unique garments and accessories.
Department store buyer who selects clothing and accessory items to sell in retail environments.
Trend forecaster who uses his or her analytical skills to predict trends and work with designers.
Fashion manufacturer who produces garments or accessories for brands and designers.
Fashion journalist who reports on the latest trends and events in the fashion industry.
Art director who provides aesthetic direction for editorials and/or branded campaigns.
Fashion stylist who chooses and coordinates outfits for clients.
Industry Growth and Salaries
Depending on your role in the industry, the salary and projected industry growth rates can vary a lot.
According to the Bureau of Labor Statistics, fashion designers on average typically earn $72,720 per year with a 1% industry growth. Other jobs in fashion like art directors and fashion stylists share the same industry growth despite having different average salaries. Fashion reporters, grouped under the general news analyst category, make $43,490 on average but are experiencing a 10% industry decline. That is partly because many reporters are migrating from traditional media to in-house content, branding, or PR.
But, what does the future hold for fashion as a whole? With the increasing pressure of climate change, the fashion industry is beginning to take notice of their environmental footprint. It is safe to say that more and more brands will be experimenting with creating sustainable and ethical garments.
Another trend is using virtual and augmented reality in fashion to transform the consumer experience. Big name brands like Gap and Gucci have experimented with virtual reality to help customers visualize products in a new dimension. Here at our fashion school, our students used Cappasity to create a 3D online experience for Shop657, a school-run marketplace. It is only time before technology makes further transformations in the fashion retail experience.
---
Still need help deciding which job in fashion is perfect for you? Request information to learn more about the School of Fashion from our admission representatives. If you've made up your mind, apply now to get started on your career.